Name

Anthony White







Anthony White (born in Sydney, Australia in 1976) is an Australian visual artist. A National Art School, Sydney, graduate, White has worked and lived in Paris since 2009. White has held solo exhibitions in Sydney, Paris, London and Hong Kong. Predominantly a painter, White's work has broadly been attributed to the gestural forms of painterly abstraction, where the physical act of painting is key. Landscape and architectural references are used in White's work across the disciplines of drawing, painting, collage and sculpture.
Contents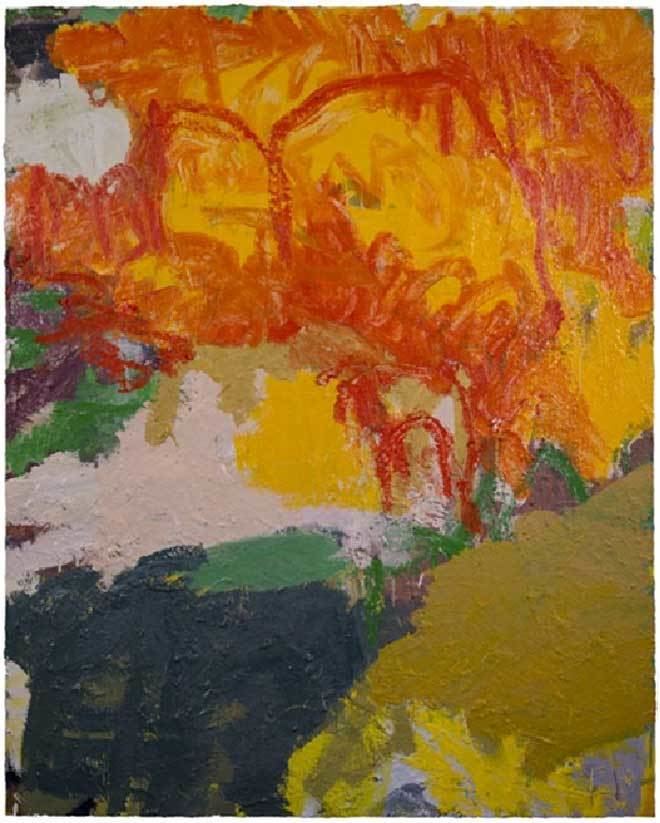 White has been awarded a number of international commissions and residencies, which have reportedly been influential in developing his body of work, surveyed in White's solo exhibition at Le Pave D'Orsay, Paris (2014).
White received partial funding from the Australian Copyright Agency Ltd Career Fund in August 2015 to attend a lithographic printmaking workshop with Michael Woolworth in Paris. This resulted in the production of a seven-colour lithograph.
He was selected to participate in the 2017 International Painting Symposium at the Daugavpils Mark Rothko Art Centre, Latvia,in September 2017.
As well as his work being held in numerous private collections, White's portrait "Mandrake - Portrait of Baz Luhrmann" (charcoal on paper) was acquired in 2014 for the Australian Portrait Collection of the Tweed Regional Gallery/Tweed River Art Gallery.
Selected Awards, Commissions and Residencies
2015 Lithograph project with Michael Woolworth Publications, Paris funded by The Creative Industries Career Fund, Copyright Agency Australia
2014 Invited finalist, Kedumba Drawing Prize
2010 Leipzig International Art Program
2005 Paddington Art Prize finalist
2007 Recipient of The Marten Bequest for Painting
2005 Recipient of The Elioth Gruner Prize for Landscape Painting, The Art Gallery of NSW
Selected solo and group exhibitions
2016 Displacement, Le Pave D'Orsay with Martin Brown (two person show), Paris
2016 Crossing the Rubicon, Nanda and Hobbs Contemporary, Sydney
2016 When the Sleeper Wakes, Metro Gallery, Melbourne
2016 The Paddington Art Prize for Landscape Painting Finalists, Sydney
2016 Art Central Art Fair, Hong Kong with Metro Gallery
2015 Pentimento, Metro Gallery, Melbourne
2015 Group exhibition, Le Salon des Réalités Nouvelles, Parc Floral de Paris, Paris, France
2015 The Summer Exhibition at The Royal Academy of Arts, Burlington House, London (Final Round Finalist)
2014 Anthony White: a survey of his work from 2008-2014, Pave D'Orsay, Paris, France
2013 Informal Relations, The Cat Street Gallery, Hong Kong
2011 Scratching The Surface, Iain Dawson Gallery, Sydney
2010 Paris Paintings, Iain Dawson Gallery, Sydney
2010 Group exhibition, 5x5 - Contemporary Modern Australian Art, The Menier Gallery, London with Laith McGregor, Dennis Nonna, Helen Pynor and Tony Lloyd.
References
Anthony White (Australian artist) Wikipedia
(Text) CC BY-SA