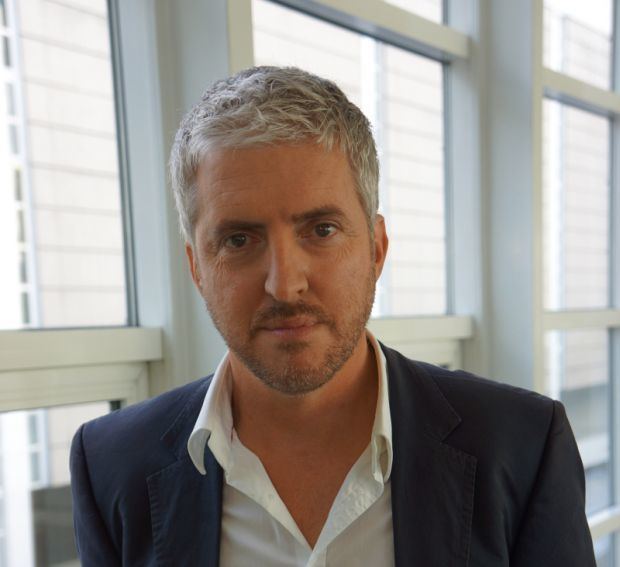 McCarten was born and raised in New Plymouth, New Zealand, and attended Francis Douglas Memorial College. He worked as a reporter for a couple of years on The Taranaki Herald before studying for an Arts degree at Massey University and Victoria University of Wellington, where he studied creative writing with Bill Manhire. After leaving university, McCarten played in a production of King Lear.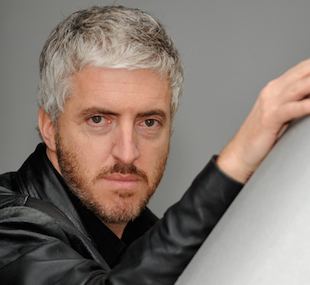 A double Academy Award nominated and double BAFTA winning screenwriter and film producer of the film The Theory Of Everything, as well as a celebrated novelist, author of seven novels, he received early international success with his play Ladies Night. Translated into twelve languages, it continues to play worldwide. In 2001, it won France's premiere theatre award for comedy, the Molière Prize. In 2015 he was inducted as a Literary Fellow of the New Zealand Society of Authors.
McCarten's novels have been translated into 14 languages. His first novel, Spinners (Picador, 2000), was voted one of the top ten novels of that year by Esquire magazine. His third novel, Death Of A Superhero, won the 2008 Austrian Youth Literature Prize and was a finalist for the 2008 German Youth Literature Prize.
The sequel novel to this story, In The Absence Of Heroes, was published in 2012, and was a finalist for the 2013 New Zealand Fiction Prize and was Longlisted for the 2014 Dublin International IMPAC Literary Award. Also in 2013 came Brilliance (Alma Books (UK), Hawthorne Books (USA), the Gilded Age story of Thomas Edison, the legendary inventor of the first commercially practical incandescent light, and his transforming friendship with the giant of the late 19th-century financial world, J.P. Morgan.
In 2005, McCarten adapted his second novel, The English Harem, for the screen. It was broadcast on ITV in December 2005. In 2007, he wrote the novel Death of a Superhero, then adapted the screenplay, executive produced the film, and now a stage musical. His fourth novel, Show Of Hands, was published in Europe, and in the US by Simon and Schuster in 2009. McCarten has already directed the big screen adaptation and the movie had its world premiere at the Montreal World Film Festival, 2008, and was nominated for Best Picture and Best Director at the New Zealand Film Awards.
In 2011, his adaptation of his own novel Death of a Superhero had its world premiere at the Toronto Film Festival, won the 2011 Les Arcs European Film Festival Audience Choice Prize and Young Jury Prize, and the Audience Award and 'Special Mention' of the Jury at the Mamer-en-Mars European Film Festival. It had its US premiere at the 2012 Tribeca Film Festival.
Prior to this, Via Satellite, which he adapted from his own stage play, and directed himself, was invited to several film festivals including London, Cannes, Toronto, Melbourne, Hawaii and Seattle. His follow-up feature as writer/director, Show of Hands (2008), premiered at the Montreal International Film Festival and was an official selection for the Shanghai Film Festival 2009.
McCarten produced and wrote The Theory of Everything (2014), concerning the life of Prof. Stephen Hawking, and his first wife, Jane Hawking. He first initiated talks with Jane to acquire the rights to her autobiography, Travelling to Infinity, in 2004, and shortly after began work on the screenplay, which took its inspiration from her book.
On 15 January 2015, the film received 5 Academy Award nominations, with McCarten earning two as producer and screenwriter in the categories of Best Picture and Best Adapted Screenplay. He won two BAFTA awards for his roles as producer Best British Film and screenwriter Best Adapted Screenplay.
In October 2017, his film about Winston Churchill "Darkest Hour", which he wrote and produced, went into production. It stars Gary Oldman as Churchill, who received critical acclaim for his performance.
McCarten divides his time between London, Los Angeles and Munich. He has three children.
"funnygirl" (2015) Alma Books (UK), Random House (NZ) Diogenes (Germany)
"Brilliance" (2006) Hawthorne Books (US), Alma Books (UK) Random House (NZ) Diogenes (Germany)
Spinners Random House New Zealand (1999) Harper Perennial (US) (2001)
The English Harem Picador (2002), reprinted (film-tie-in) Alma Books (2006)
Death of a Superhero Alma Books (2006, 2007)
Show of Hands (2008) Diogenes (Germ.), Simon and Schuster (US), Random House (NZ)
In The Absence of Heroes (2012) Random House (NZ), Diogenes (Germ.)
Nocturne in a Room (1992) (short)
Fluff (1995) (short)
Via Satellite (1999)
The English Harem (2005) (TV adaptation)
Show of Hands (2008)
Death of a Superhero (2011)
The Theory of Everything (2014)
Darkest Hour (2017) (post-production)
Bohemian Rhapsody (2018; pre-production)
The Pope (2018; pre-production)
Untitled John Lennon Yoko Ono Film (in development)
Hack Attack (in development)
Invitation to a Second Class Carriage. Depot Theatre, Wellington, 1984.
Yellow Canary Mazurka. Circa, 1987.
Ladies' Night. With Stephen Sinclair. Mercury, 1987.
Pigeon English. Playwrights' Workshop, 1988; Depot, 1989.
Weed. Circa, 1990.
Via Satellite. Circa, 1991, and the winner of the NZ Listener Best Play and Wellington Theatre Critics' Best Production awards for 1991.
Hang on a Minute, Mate. Downstage, 1992.
Ladies' Night 2. With Stephen Sinclair. Mercury, 1992.
FILTH (Failed in London, Try Hong Kong). Circa, 1995.
Four Cities aka "Continental Breakfast". Los Angeles, 1996.
Death of a Superhero (2014; book by McCarten and music by Paul Brown)