Anthony Hensley is a Democratic member of the Kansas Senate, representing the 19th District since 1992. He has been the Minority Leader since 1996 and has also been a committeeman of the Democratic Precinct since 1976. In 1992, he was the Majority Whip. From 1977 to 1992, he was a Representative. In 1991 and 1992, he was the chairman of the 2nd District Democratic Committee and from 1981 to 1986, he was the chairman of the Shawnee County Democratic Central Committee.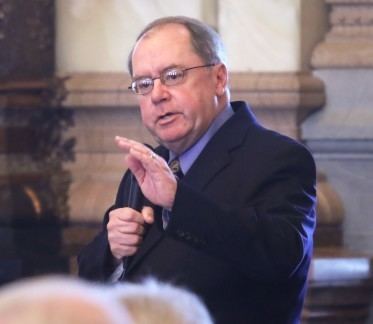 Hensley graduated from Washburn University in 1975 and later received his master's degree in special education from Kansas State University. He then taught special education at Topeka's Capital City School until 2011. Hensley teaches government and political affairs to high school students within the Topeka area.
Hensley currently serves on the following legislative committees:
Some of the top contributors to Hensley's 2008 campaign, according to the National Institute on Money in State Politics:
Kansas Democratic Party, Greater Kansas City Chamber of Commerce, Kansas Association of Realtors, Kansas Credit Union Association, Kansas Dental Association
Political parties were his largest donor group.