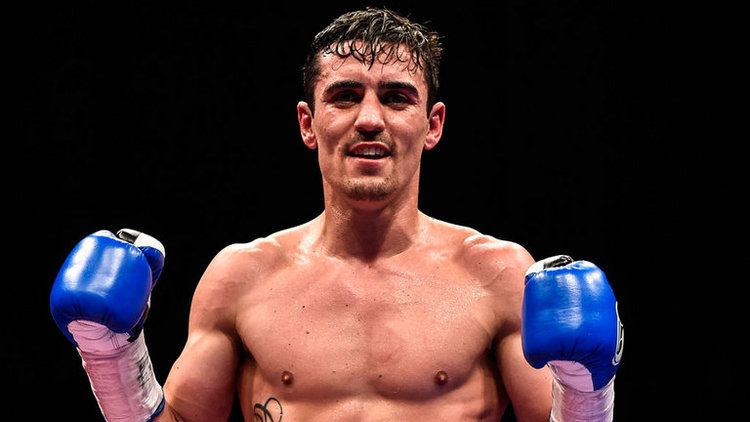 Crolla's family is descended from Italian immigrants.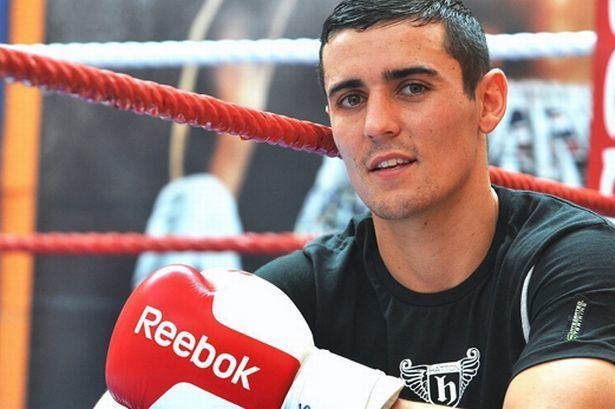 Crolla made his professional contest on 14 October 2006 when he scored a points win over Abdul Rashid at the MEN Arena in Manchester. Five more fights throughout the rest of the year and into 2007 resulted in five more victories giving Crolla an unbeaten record of 6–0 at the end of his first full year as a professional. Crolla begun 2008 with a win in Germany on 19 January beating Tomasz Kwiecien and followed this up with another victory on 14 March, traveling to the Old Trafford Stadium to beat journeyman Steve Gethin. On 5 April however, in his third fight of the year so far, Crolla lost his unbeaten record to Syrian Youssef Al Hamidi at the Bolton Arena, losing on points over 8 rounds. Two fights in September resulted in Crolla returning to winning ways against Robin Deakin on the 6th and then traveling to the York Hall in Bethnal Green on the 26th to meet Al Hamidi once more and to gain a revenge win over six rounds. Crolla finished 2008 with further victories over Carl Allen in October and Jon Baguley in December finishing the year with a record of 12–1.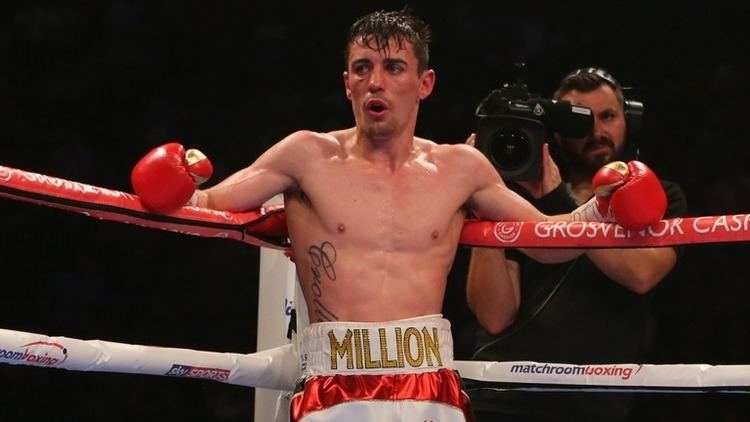 Crolla begun 2009 on 14 March with a repeat victory over former opponent Carl Allen and then on 29 May took part in his most significant bout to date, a British title eliminator at the Fenton Manor Sports Complex in Stoke. The fight resulted in a second career defeat for Crolla as he lost a ten-round points decision to Gary Sykes. On 25 September he returned to ring and scored another victory over an opponent he had already met, Jon Baguley and then on 27 November met and defeated the former world champion Michael Brodie who had returned to the ring following a long lay off. He continued his winning run in 2010 with victories over Jason Nesbitt, Sid Razak and Chris Riley before on 2 October challenging Andy Morris for the English super featherweight title. The fight at the De Vere Whites hotel in Bolton resulted in a 7th round stoppage for Crolla and a first career title.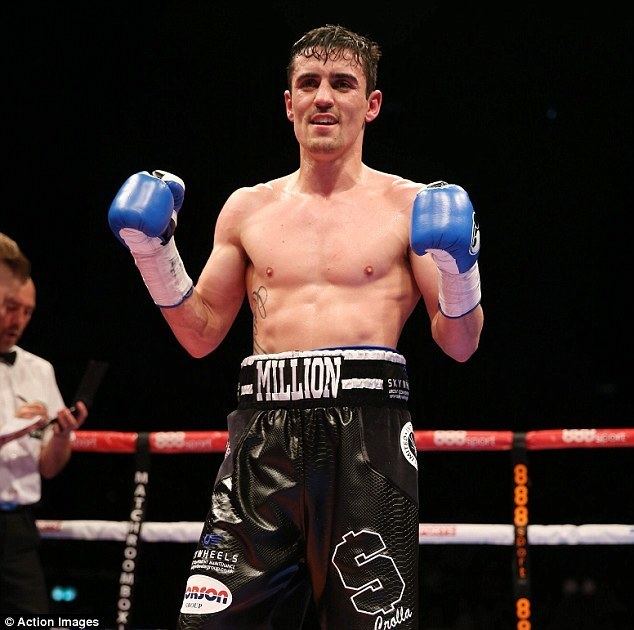 Crolla stepped up a weight division when on 12 February 2011 he challenged John Watson for the vacant British lightweight title. Described as an "early contender for fight of the year" Crolla won the fight in the 9th round after scoring a 9th-round knockout. Describing his move up a weight division after the fight Crolla said "I knew I'd be strong enough at lightweight, but I didn't know I'd be that strong. I'm in with strong kids in the gym all the time and they say my strength is underrated. But even I couldn't believe how strong I was." On 21 April 2012 Crolla lost his British Lightweight Title to 28-year-old Liverpudlian Derry Matthews at the Oldham Sports Centre. Matthews knocked Crolla down in the 3rd round, and the fight was eventually stopped with 4 seconds remaining in the 6th round.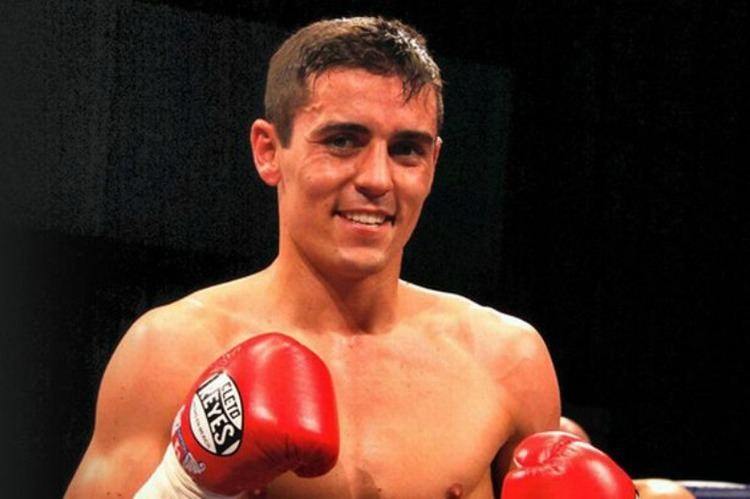 In September 2012 Crolla entered the Prize Fighter tournament beating Stephen Jennings in the quarter finals in what many felt was the best display of the night. Crolla reached the semi-final stage, losing a very close points decision that could have gone either way to Gary Sykes.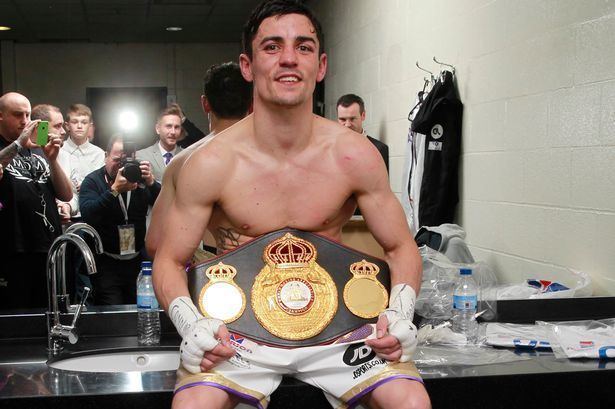 Kieran Farrell was at the time a young up and coming prospect that had beaten the 14 opponents put before him. His new promoter Dave Coldwell fancied his fighters chances against Crolla, feeling he may be on the slide. Crolla beat Farrell; just after the final bell Farrell collapsed and was rushed to hospital. He had suffered a brain injury during the contest and would no longer be able to box.
The rematch took place and the fight ended in what was as clear a draw as you could expect. The fight started with Crolla being very cautious and allowing Matthews to score without much reply. The middle rounds were closer and Crolla took the later rounds.
On 30 June 2013, Crolla upset former WBA light-welterweight champion Gavin Rees with a majority decision at the Bolton Arena in Bolton. The judges scored it 115-113 and 116-113 to Crolla, with one scoring it 115-115.
Crolla was scheduled to fight Richar Abril of Cuba for the WBA world lightweight title in January 2015.
This fight was cancelled after Crolla suffered a broken ankle and a fractured skull during a burglary. Crolla confronted two burglars who were raiding a neighbour's house. Crolla was able to catch one of the intruders, but was then attacked by the other with a lump of concrete. Derry Matthews was picked to replace Crolla, but instead fought Tony Luis, who took the fight on four days notice, winning the interim WBA lightweight title.
Crolla was crowned world champion when he defeated WBA lightweight champion Darleys Perez with a fifth round stoppage. The stoppage came after a bodyshot crumpled Perez to the canvas. This was a rematch after their first fight ended in a controversial draw in July 2015.
Crolla made his first defence of his WBA lightweight title against mandatory challenger Ismael Barroso at the Manchester Arena on 7 May. Barroso displayed his punch power in a chilling knockout win over Kevin Mitchell in December 2015. Crolla finished the fight with a body shot, retaining the WBA lightweight title. Crolla was behind on all three judges scorecards (56–58, 55–59 twice).
On 15 June it was announced on Sky Sports that a deal had been made for Crolla to fight WBC 'Diamond' champion Jorge Linares (40–3. 27 KOs) on 24 September at the Manchester Arena. Crolla's WBA world lightweight title will also be at stake as well as the Ring Magazine world championship. Crolla, who was named Ring Magazine's Most Inspirational fighter of 2015, said it would be 'a dream come true' if he can beat Linares and claim the Ring Magazine title. In front of the hometown crowd, Crolla was rocked in round 6 following a right hook as the fight went the distance. The judges scored the fight 115-114, 117-111 and 115-113 in favour of Linares. This was Crolla's first loss in 10 fights and regarded by many a close contest filled with action throughout. An immediate rematch was discussed post fight.
Reports in early December suggested a rematch could possibly take place in Manchester on 25 March 2017. The winner of the rematch would then be ordered to fight the winner of the Dejan Zlaticanin vs. Mikey Garcia, due to take place January, which was won by Garcia, in a unification fight. All three titles would be at stake in the rematch, with Eddie Hearn due to make an announcement in 2017. An official announcement was made on 4 January 2017, for the fight take place at the Manchester Arena in Manchester, a city which Linares said was open to returning to. The WBA, WBC Diamond and Ring magazine world lightweight titles would be at stake. The fight would be televised live on Sky Sports in the UK and on 24 January, Showtime announced they would cover the fight in the United States. Both fighters weighed in at 134.4 pounds.
On fight night, in front of 13,000 fans, Crolla was dropped in the seventh round by a left uppercut, and went the distance to lose by wider margins (119-109 on all three scorecards) than the first fight. Crolla started off well hitting to body, but Linares quickly capitalised and started connected well to the body and landing combinations of uppercuts. Linares put in a more solid and dominant performance than their first encounter. At the end of round 11, Crolla's trainer Joe Gallagher came into the ring and walked towards referee Howard John Foster, possibly to stop the fight. After Crolla pleaded with him, Gallagher allowed him to go the distance. With the win, Linares retained the WBA, The Ring and WBC Diamond lightweight titles.
In the post-fight interview, he thanked his promoter Oscar De Le Hoya for making the trip and watching him ringside and said his next move would be a big pay day in Las Vegas against WBC lightweight champion Mikey Garcia. Crolla apologized to the live attendance, admitted he lost to the better man and said he would be back to rebuild, "Manchester, I am so sorry I couldn't do it for you. Your support means so much to me. He caught me but before that I thought I could get to him. I got beaten by the better man - no excuses. I am 30 years old, I am going to rest, but I believe I can go again." Both fighters embraced at the final bell and showed respect. Crolla meditated around moving up to super lightweight. This was the first time Crolla had lost consecutive fights and losing to the same opponent twice after his losses to Gary Sykes in 2009 and 2012.
On 7 July 2017, STV news reported there was talks between Crolla and Ricky Burns (41-6-1, 14 KOs) about a potential all-British fight towards the end of 2017. Talks suggested a fight would likely take place in Manchester or Glasgow at light-welterweight. A provisional date of 14 October 2017 was being considered. Both boxers tweeted a day earlier confirming their interest in the fight. Burns told Sky Sports, he agreed to the fight straight away when he first heard about the speculations. He said, both he and Crolla were in the same position, coming off losses. At the time, Burn's fellow compatriot Josh Taylor had been calling him out for an all Scottish showdown. Crolla admitted the fight would be a 'make or break' fight for both of them and could steer the defeated boxer into retirement, whereas the winner could line himself up for another potential world title fight. On 7 August 2017, it was confirmed by Eddie Hearn that a deal had been reached between Crolla and Burns for a fight to take place at lightweight on 7 October, live on Sky Sports. Manchester Arena was confirmed as the venue, marking it the first time Burns would fight in Manchester. Hearn spoke to Sky Sports about the fight, "What a fight between two great warriors. Both Anthony and Ricky are in similar places in the careers and they know that this absolute must-win. Knowing these two like I do this is going to be a fight until the finishing bell with neither taking a backward step. It's an all-British super fight between two great [former] world champions."