Kingdom

Animalia




Subfamily

Curculioninae




Scientific name

Anthonomus




Higher classification

True weevils




Order

Beetle




Family

Curculionidae




Tribe

Anthonomini




Phylum

Arthropoda




Rank

Genus






Lower classifications

Boll weevil, Anthonomus pomorum
Satyrium w album diapause caused by anthonomus ulmi
Anthonomus is a genus of weevils. This genus includes major agricultural pests such as the boll weevil, strawberry blossom weevil, and pepper weevil, as well as promising biological pest control agents such as Anthonomus santacruzi.
Contents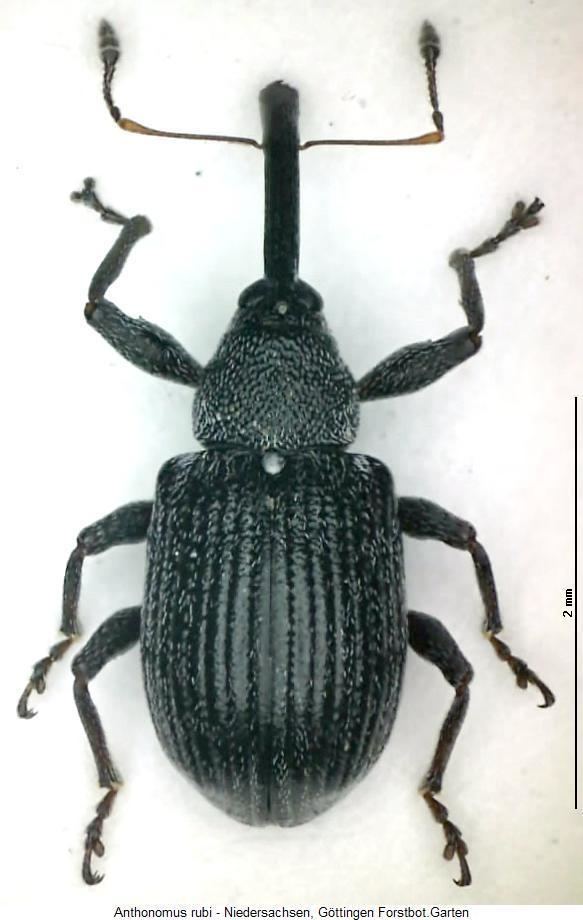 3d model anthonomus pomorum
Taxonomy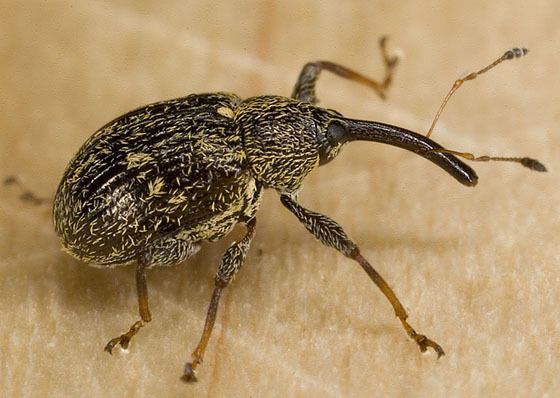 The taxonomy of the genus is still under revision. It is unclear whether Cnemocyllus should be a genus or a subgenus within Anthonomus. Research suggests that the genus Hampea in the mallow family was the original host plant for the A. grandis species group.
Species include: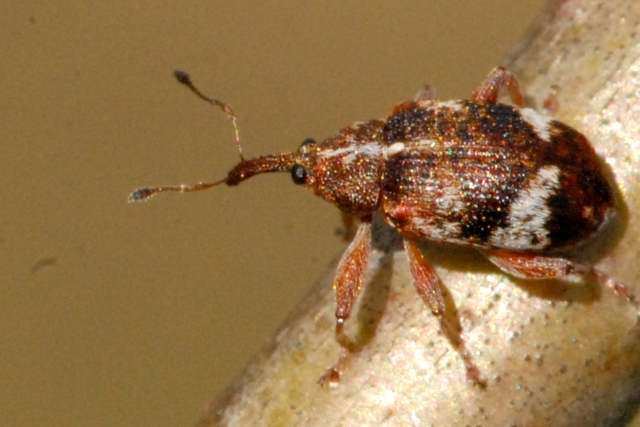 Anthonomus consors – cherry curculio
Anthonomus corvulus LeConte, 1876
Anthonomus elutus
Anthonomus elongatus
Anthonomus eugenii – pepper weevil
Anthonomus grandis – boll weevil
Anthonomus haematopus Boheman, 1843
Anthonomus lecontei Burke, 1975
Anthonomus molochinus Dietz, 1891
Anthonomus monostigma Champion
Anthonomus morticinus Clark
Anthonomus musculus Say, 1831
Anthonomus nigrinus – potato bud weevil
Anthonomus phyllocola
Anthonomus pictus Blatchley, 1922
Anthonomus pomorum – apple blossom weevil
Anthonomus quadrigibbus – apple curculio
Anthonomus rectirostris
Anthonomus rubi – strawberry blossom weevil
Anthonomus santacruzi Hustache
Anthonomus signatus Say – strawberry bud weevil
Anthonomus subfasciatus
Anthonomus tenebrosus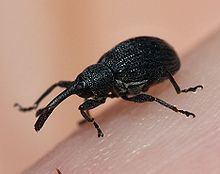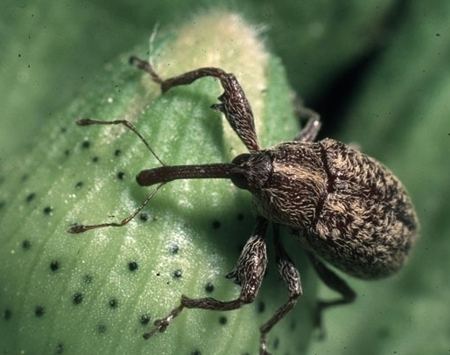 References
Anthonomus Wikipedia
(Text) CC BY-SA