Anthimanthaarai is a period arthouse Tamil language film released in 1996. The film has Vijayakumar, Jayasudha in lead roles. It is produced by Chandraleela Bharathiraja and Thilaka Ganesh The director of this film is P. Bharathiraja. The film won the National Award for the Best Feature Film in Tamil for the year 1997.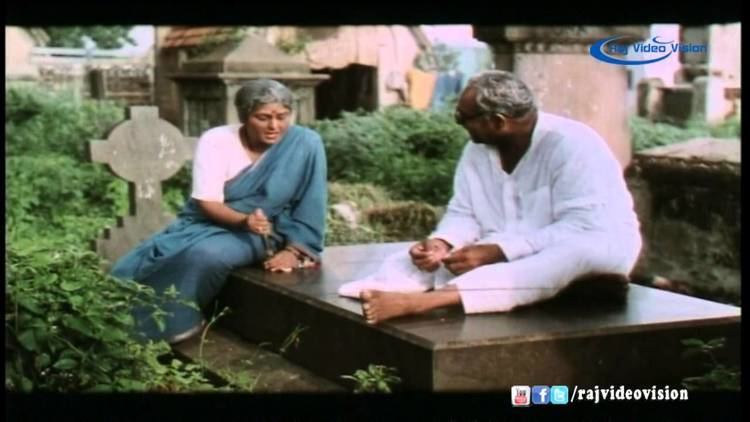 The music for the film is composed by A. R. Rahman. The film is relatively unknown and it had a brief run lasting for a week in major cinemas. This film is known for the background score by A.R. Rahman and had become a cult classic among his fans.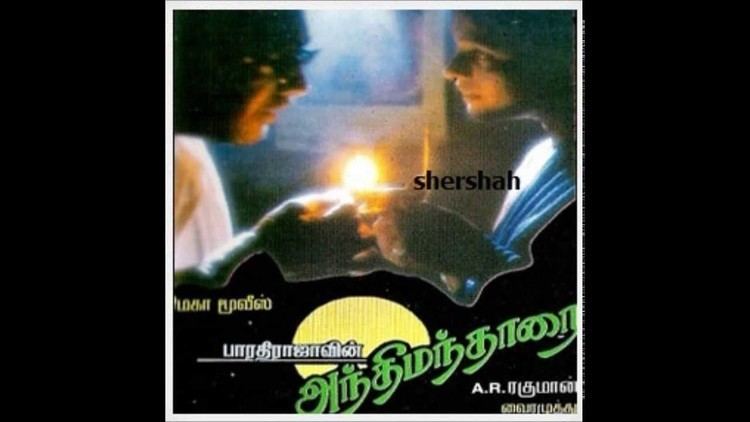 A wartime freedom fighter seeks refuge in a young woman's home after being pursued. A platonic relationship forms between them which they will not forget for the rest of their lives.
Anthimanthaarai is a low budget production targeted primarily at the arthouse movie audience. It features period contemporary backdrop settings. Originally, it was set to be released without a soundtrack. When the film got the tax break from the Govt of India, the director Bharathiraja had included music and songs for commercial purpose. A.R. Rahman accepted no payment for the music of this film.
Vijayakumar
Jayasudha
Sanghavi
Chandrasekhar
Sudhangan
Kottiswar
Veera Raghavan
Kamala Kamesh
Ra. Sankaran
The soundtrack of the film was composed by A. R. Rahman and was a promotional audio for the film which had just a few snatches of these songs in the background. It has 4 songs including a pure Carnatic song written in Sanskrit and 3 instrumental themes. The lyrics written by Vairamuthu.
The soundtrack became a cult favourite among fans of A.R. Rahman for its soul stirring music compositions.