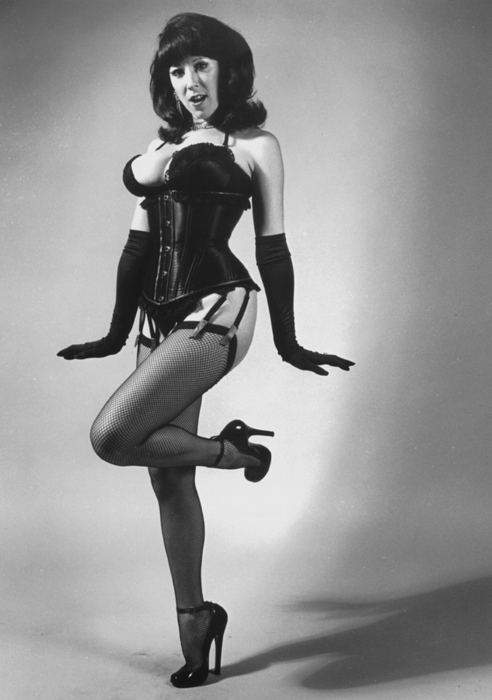 Sprinkle was born Ellen F. Steinberg on July 23, 1954, in Philadelphia, Pennsylvania, to a Russian-Jewish mother and a Polish-Jewish father. She is known as the "prostitute and porn star turned sex educator and artist." Her best known theater and performance art piece is her Public Cervix Announcement, in which she invites the audience to "celebrate the female body" by viewing her cervix with a speculum and flashlight. She also performed The Legend of the Ancient Sacred Prostitute, in which she did a "sex magic" masturbation ritual on stage. She has toured one-woman shows internationally for 17 years, some of which were titled Post Porn Modernist, Annie Sprinkle's Herstory of Porn, Hardcore from the Heart, and Exposed; Experiments in Love, Sex, Death and Art.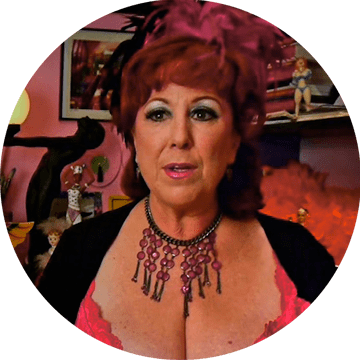 Her work and publications, spanning almost four decades, are studied in courses at numerous universities, in theater history, women's studies, and film studies courses. She also is a faculty member at the Oakland, California-based The New School of Erotic Touch.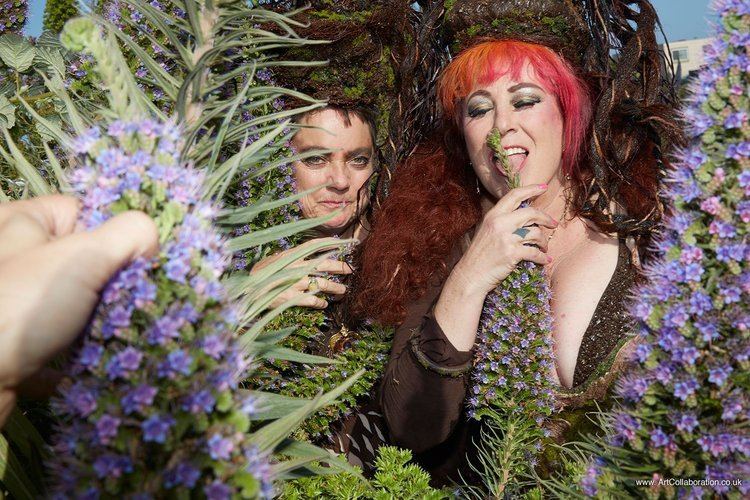 As Ellen Steinberg, Sprinkle began working at the ticket booth at Tucson's Plaza Cinema at 18, when Deep Throat was playing. The film was busted, and when Steinberg had to appear in court as a witness, she met and fell in love with Deep Throat's director, Gerard Damiano, and became his mistress, following him to New York City, where she lived for twenty years. Not long after becoming Damiano's mistress, Steinberg began working in porn herself and, at that time, started calling herself "Annie." (Below can be found more details about the stage name she adopted.) Annie's first porn movie was Teenage Deviate, which was released in 1975. Perhaps her best known mainstream porn featured role was in Deep Inside Annie Sprinkle (co-directed by Sprinkle and sexploitation veteran Joseph W. Sarno) which was the No. 2 grossing porn film of 1981.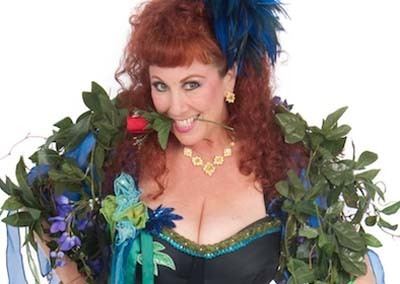 In 1991, Sprinkle created the Sluts and Goddesses workshop, which became the basis for her 1992 production The Sluts and Goddesses Video Workshop – Or How To Be A Sex Goddess in 101 Easy Steps, which was co-produced and co-directed with videographer Maria Beatty, and featured music by composer Pauline Oliveros. Sprinkle pioneered new genres of sexually explicit film and video such as edu-porn, gonzo, post porn, xxx docudrama, art porn, and feminist erotica. Sprinkle has also presented many sex workshops with fellow sex facilitator Barbara Carrellas, with whom she presented the stage production Metamorphosex.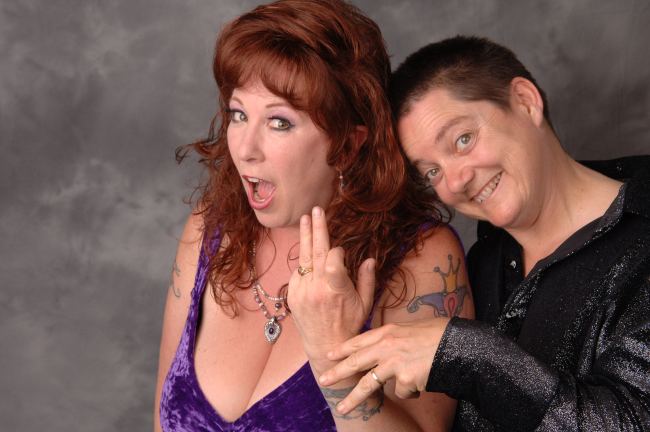 She starred in Nick Zedd's experimental films War Is Menstrual Envy (1992), Ecstasy in Entropy (1999), and Electra Elf: The Beginning (2005).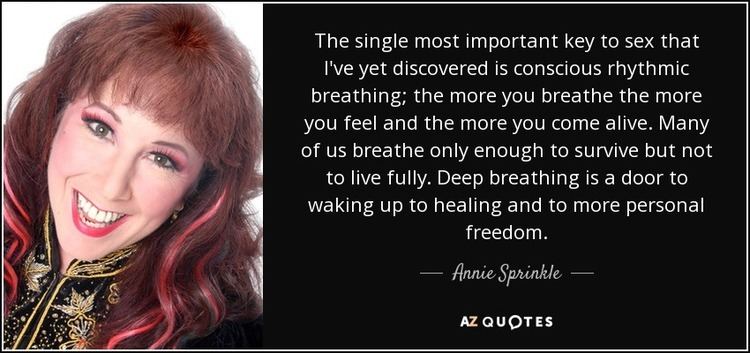 Sprinkle has appeared in almost 200 films, including hard- and softcore pornography, B movies, loops, numerous documentaries, various TV shows including four HBO Real Sex programs. She has also produced, directed, and starred in several of her own films, such as Annie Sprinkle's Herstory of Porn, Annie Sprinkle's Amazing World of Orgasm, and Linda/Les & Annie--The First Female to Male Transsexual Love Story. These films played in hundreds of film festivals, in museums and galleries. Her work in adult films earned her a spot on the Adult Star Path of Fame in Edison, New Jersey, and she was admitted to both the AVN Hall of Fame and the XRCO Hall of Fame. For three decades, she has presented her work as a visiting artist at many major universities and colleges in the USA and Europe. Currently her lecture presentation is called "My Life and Work as a Feminist Porn Activist, Radical Sex Educator, and Ecosexual." She has also operated dozens of "Free Sidewalk Sex Clinics," offering free sex education to the public in public space.
Sprinkle's work has always been about sexuality, with a political, spiritual, and artistic bent. In December 2005, she committed to doing seven years of art projects about love with her art collaborator and eventual wife, Beth Stephens. They called this their Love Art Laboratory. Part of their project was to do an experimental art wedding each year, and each year had a different theme and color. The seven-year structure was adapted to their project by invitation of artist Linda M. Montano. Sprinkle and Stephens have done fifteen art weddings, eleven with ecosexual themes. They married the Earth, Sky, Sea, Moon, Appalachian Mountains and the Sun in six different countries.
Sprinkle and her partner Beth Stephens became pioneers of ecosexuality, a kind of earth-loving sexual identity, which states, "The Earth is our lover." The Ecosex Manifesto proclaims that not everyone must identify solely as Ecosexual, but "...Ecosexuals can be GLBTQI, heterosexual, asexual, and/or Other."
Sprinkle has also long championed sex worker rights and health care. She has also worked as a prostitute.
Sprinkle identifies as a sex-positive feminist, and much of her activist and sex education work reflects this philosophy. In 2009, she appeared in the French documentary film Mutantes: Punk, Porn, Feminism, speaking about the beginnings of the movement as well as her own contributions to it.
As noted above, Steinberg first gave herself the name "Annie" when she started working in pornography. As her career continued, she had an epiphany one night and she says that on that night," as if from the goddess herself," the name "Annie Sprinkle" came to her. She thought the name appropriate because "I was attracted by the sprinkles over ice cones (I am a bit of a sugaraholic!) and I love waterfalls, urine, vaginal fluids, sweat, anything wet. So the name 'Annie Sprinkle' seemed perfect."