Anne Lindfjeld is a Danish Metal-Chick-Pin-up model and presenter on MTV Denmark host.
She was born in 1981 and raised in Haderslev, Denmark. She later moved to the capital Copenhagen, which is her current place of residence. She has been a cover model for magazines like Tattoo, Tattoo Energy, Scandinavian Tattoo Magazine, Nordic Tattoo Life, Skin Deep, NRG, and FHM.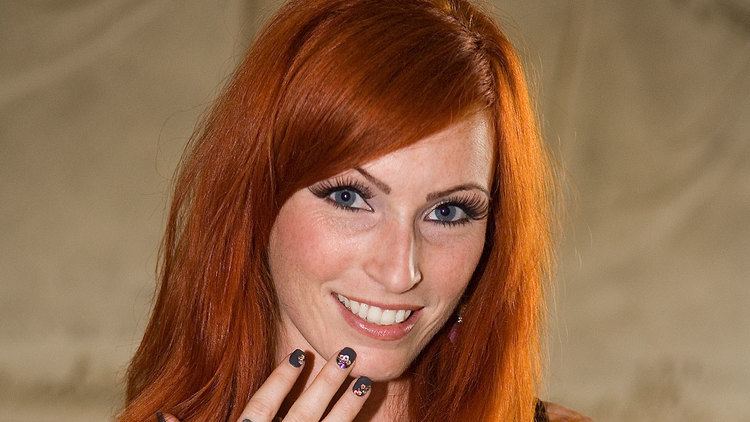 She started modeling for Suicide Girls in early 2004 as Candylac Suicide and went on to do five sets for the site until she left in 2006.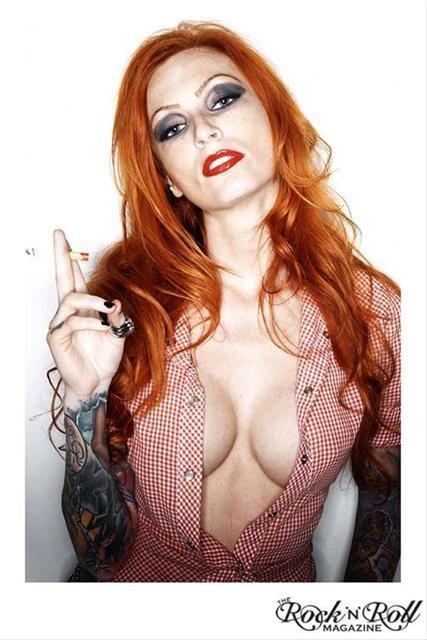 Anne starred in several music videos, including the video for "Gør det igen" by Danish rapper Alias (a school friend of Anne's); the first video from the Danish metal band Hatesphere, "The Sickness Within"; and their video for "Drinking with the King of the Dead" from their album Serpent Smiles and Killer Eyes. Anne also starred in the 2010 Bring Me The Horizon video for the single "It Never Ends" from their album "There Is a Hell, Believe Me I've Seen It. There Is a Heaven, Let's Keep It a Secret."
Anne has also done modeling for West Coast Choppers and Chopperdogs and for Lucky 13 Apparel, which has raised her visibility in American costume culture. She is hosting Headbangers Ball and 'News' on Danish MTV.
She is also a friend of former Horrorpops dancer Kamilla Vanilla, and of both Machine Head guitarist Phill Demmel and West Coast Choppers owner Jesse James.
Anne released her own calendar for 2008. It was released by the international Tattoo magazine Tattoo Energy, and all photos are by the well known pinup photographer Spooky Sally From Berlin.
In May 2008, Anne was featured in Inked, Resound, and the Danish edition of FHM magazine where she is now also a column writer, and therefore featured every month.
In April 2008, Anne did a photoshoot for Lucky 13 Apparel for the third year in a row. These pictures were featured in the fall catalog and in various magazines as advertisements. She also did a shoot for the cover for the CD Bound for the Bar, a compilation made by Lucky 13 and Dirty Devil Clothing,
Anne is a regular model for, and is sponsored by, the celebrity costume clothing company Junker Designs.
In October 2008, Playboy ran a single picture of Anne in their Grapevine section; this was also the month when her third FHM cover and full spread came out.
In February 2009, Anne hosted and judged the Pinup Contest at the annual Tattoo convention in Milan, and also had a 2-page spread in Italian Playboy.
In 2010, she appeared as a nurse in Bring Me The Horizon's video for "It Never Ends".