Occupation

Actress




Education

University of Wales


Role

Actress




Name

Annabelle Apsion




Years active

1988–present








Full Name

Jane Annabelle Apsion




Born

17 September 1960 (age 63) (

1960-09-17

) Hammersmith, London, England


Movies and TV shows

From Hell, Soldier Soldier, Goodnight Mister Tom, About a Boy, The Lakes


Similar People

Rosie Rowell, Joanna Higson, Samantha Siddall, Kelli Hollis, Rob Spendlove
Annabelle apsion 1 rosen method interviewed by alex howard
Jane Annabelle Apsion (born 17 September 1960 in Hammersmith, London) is an English actress, best known for playing Monica Gallagher in the hit television comedy-drama Shameless and Joy Wilton in Soldier Soldier.
Contents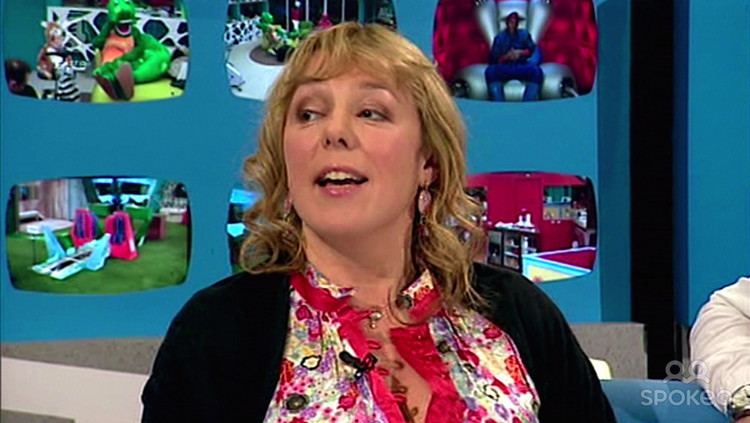 a streetcar named desire annabelle apsion
Career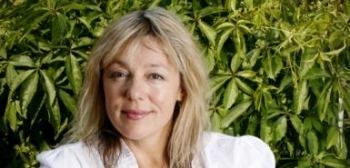 Apart from Shameless, Apsion is also known for her portrayals of Kirsty in My Good Friend, Beverly in The Lakes, Patricia Hillman in Coronation Street, and Mrs. Beech in Michelle Magorian's Goodnight Mister Tom. She has appeared in two separate episodes of Midsomer Murders, Death in Chorus and Dead Man's 11, as two different characters. She also played a part in the docu-drama about the Hillsborough Disaster, which aired in 1996 and told the story of the 1989 football tragedy. She has since featured in an episode of Lewis and played a small role in the first episode of the sitcom In with the Flynns. Most recently, she appeared in the BBC series The Village alongside her Shameless co-star Maxine Peake.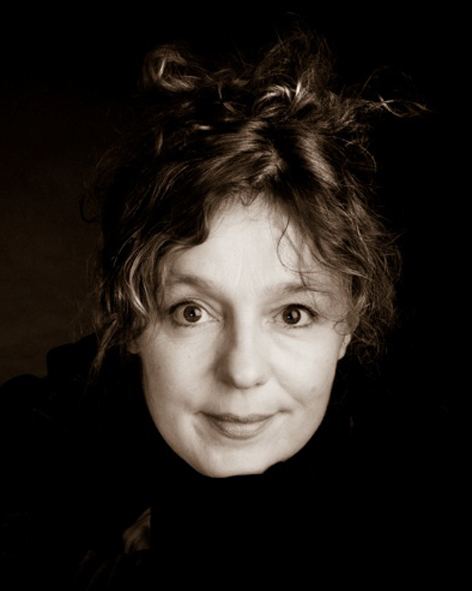 In 2001, she co-starred alongside Johnny Depp, Heather Graham and Robbie Coltrane in From Hell as Polly Nichols, the first known victim of Jack the Ripper. Other films she has appeared in include About a Boy, The War Zone, Lolita, This Year's Love and Ironclad.
Apsion appeared intermittently on Shameless as Monica Gallagher between 2004 and 2006, before becoming a regular cast member for the show's fourth series in 2007. She left the show in 2008, with her final scenes airing in March 2009 during the sixth series. She briefly returned to the role in 2011 during the eighth series and for the eleventh and final series in 2013.
Outside of acting, she has appeared as a guest panellist on Five's The Wright Stuff during 2008 and 2009.
In 2014, Apsion portrayed Annette Walker in an episode of the detective drama Suspects (TV series), and more recently she appeared in episodes of Call the Midwife as Violet Buckle (née Gee).
Personal life
Apsion is a former student of Godalming College and the University of Wales. She is also co-founder and practitioner of the Rosen Method Bodywork in the UK, an alternative health practice which integrates mind and body. Apsion lives alone in Hampstead.
Filmography
Actress
2015
Call the Midwife (TV Series)
as
Violet Buckle / Violet Gee
- Christmas Special (2022) - Violet Buckle
- Christmas Special (2021) - Violet Buckle
- Christmas Special (2020) - Violet Buckle
- Christmas Special (2019) - Violet Buckle
- Christmas Special (2018) - Violet Buckle
- Christmas Special (2017) - Violet Buckle
- Christmas Special (2016) - Violet Buckle
- Christmas Special (2015) - Violet Buckle
2020
Father Brown (TV Series)
as
Beattie May
- The Queen Bee (2020) - Beattie May
2019
Treadstone (TV Series)
as
Bentley's Mother
- The Bentley Lament (2019) - Bentley's Mother
2018
Torvill & Dean (TV Movie)
as
Betty Calloway
2017
The Halcyon (TV Series)
as
Lillian Hobbs
- Episode #1.8 (2017) - Lillian Hobbs
- Episode #1.7 (2017) - Lillian Hobbs
- Episode #1.6 (2017) - Lillian Hobbs
- Episode #1.5 (2017) - Lillian Hobbs
- Episode #1.4 (2017) - Lillian Hobbs
- Episode #1.3 (2017) - Lillian Hobbs
- Episode #1.2 (2017) - Lillian Hobbs
- Episode #1.1 (2017) - Lillian Hobbs
2013
The Village (TV Series)
as
Margaret Boden / Margaret
2014
Suspects (TV Series)
as
Annette Walker
- Hard Target (2014) - Annette Walker
2012
Holby City (TV Series)
as
Jean Rimini
- Self Control (2014) - Jean Rimini
- Make or Break (2013) - Jean Rimini
- From Here to Maternity (2012) - Jean Rimini
2013
Doc Martin (TV Series)
as
Jennifer Cardew
- Departure (2013) - Jennifer Cardew
- Listen with Mother (2013) - Jennifer Cardew
- Hazardous Exposure (2013) - Jennifer Cardew
- The Practice Around the Corner (2013) - Jennifer Cardew
- Nobody Likes Me (2013) - Jennifer Cardew
- The Tameness of a Wolf (2013) - Jennifer Cardew
2004
Shameless (TV Series)
as
Monica Gallagher / Monica
- End of the Line (2013) - Monica Gallagher
- Kiss, Kiss, Bang, Bang (2013) - Monica Gallagher
- Wedding of Disaster (2011) - Monica Gallagher
- Where's Frank? (2011) - Monica Gallagher
- Missing (2011) - Monica Gallagher
- The Night Before (2011) - Monica Gallagher
- Damaged (2009) - Monica Gallagher
- Always Leave Them Wanting More (2009) - Monica Gallagher
- Breaking Point (2009) - Monica Gallagher
- Miscarriage of Marriage (2009) - Monica Gallagher
- Loving Wife (2009) - Monica Gallagher
- All Rise (2009) - Monica Gallagher
- Trouble In Paradise (2009) - Monica Gallagher
- Remember Me (2009) - Monica Gallagher
- The Ninth Time Around (2008) - Monica Gallagher
- Assault (2008) - Monica Gallagher
- The Ties That Blind Us (2008) - Monica Gallagher
- Family at War (2008) - Monica Gallagher
- Twin (2008) - Monica Gallagher
- Old Friends, New Enemies (2008) - Monica Gallagher
- Absent Parents (2008) - Monica Gallagher
- I Love Frank (2008) - Monica Gallagher
- Brothers and Boyfriends (2008) - Monica Gallagher
- Nowhere To Go (2008) - Monica Gallagher
- Beach Party (2008) - Monica Gallagher
- Frank's Big Win (2008) - Monica Gallagher
- Happy Birthday, Ma Maguire (2008) - Monica Gallagher
- Other Paddy (2008) - Monica Gallagher
- The Countdown (2008) - Monica Gallagher
- Revelations (2007) - Monica
- Terrorist Target (2007) - Monica
- Dangerous Situation (2007) - Monica
- Boys, Boys, Boys (2007) - Monica
- The Runaway (2007) - Monica
- You Decide (2007) - Monica
- New Romances (2007) - Monica
- New Beginnings (2007) - Monica
- Liamday (2006) - Monica
- Dead (2004) - Monica
- Monica Comes Home (2004) - Monica
2012
Doctors (TV Series)
as
Mrs. Dallison
- Party Time (2012) - Mrs. Dallison
2012
A Mother's Son (TV Mini Series)
as
Kay Mullary
- Episode #1.2 (2012) - Kay Mullary
- Episode #1.1 (2012) - Kay Mullary
2011
Moving On (TV Series)
as
Maggie
- Tour of Duty (2011) - Maggie
2011
The Body Farm (TV Mini Series)
as
Jo Fields
- Episode #1.4 (2011) - Jo Fields
2011
In with the Flynns (TV Series)
as
Theresa
- Santorini (2011) - Theresa
2010
Inspector Lewis (TV Series)
as
Babs Temple
- Dark Matter (2010) - Babs Temple
2009
Hotel Babylon (TV Series)
as
Alexis Warren
- Episode #4.6 (2009) - Alexis Warren
1999
Midsomer Murders (TV Series)
as
Ellen Barker / Jane Cavendish
- Death in Chorus (2006) - Ellen Barker
- Dead Man's Eleven (1999) - Jane Cavendish
2006
Wild at Heart (TV Series)
as
Eileen Chapman
- Episode #1.5 (2006) - Eileen Chapman
2006
Driving Lessons
as
Trendy Mum
2005
Peace & Quiet (Short)
as
Mrs. Wooley
1998
The Bill (TV Series)
as
Margaret Barnes / Sarah Ryman
- 311: Through the Facade (2005) - Margaret Barnes
- 310: Silence of the Guilty (2005) - Margaret Barnes
- 309: A Lack of Control - Part 2 (2005) - Margaret Barnes
- 306: Show of Force (2005) - Margaret Barnes
- 305: No Good Advice (2005) - Margaret Barnes
- 304: This Will Bother You (2005) - Margaret Barnes
- 301: Dangerous Territory (2005) - Margaret Barnes
- 300: Moving Target (2005) - Margaret Barnes
- 299: To Protect and Serve (2005) - Margaret Barnes
- 298: Abuse in Kind (2005) - Margaret Barnes
- 297: Operation Mercury - Part 2 (2005) - Margaret Barnes
- 290: Slipping Away (2005) - Margaret Barnes
- 289: Inferno (2005) - Margaret Barnes
- 288: Confessions of a Killer (2005) - Margaret Barnes
- 284: The Suttle Approach (2005) - Margaret Barnes
- 282: Talk is Cheap (2005) - Margaret Barnes
- 281: Ignorance vs Prejudice (2005) - Margaret Barnes
- 274: The Cold Winter Blues (2004) - Margaret Barnes
- 265: Closing the Book (2004) - Margaret Barnes
- 264: Beginner's Luck (2004) - Margaret Barnes
- Love's Labours Lost (1998) - Sarah Ryman
2004
Outlaws (TV Series)
as
CS Ross
- The Decline of English Murder (2004) - CS Ross
- A Dying Breed (2004) - CS Ross
- Damaged Goods (2004) - CS Ross
- A Life of Grime (2004) - CS Ross
- The Power and the Glory (2004) - CS Ross
- Three Monkeys (2004) - CS Ross
- Sins of the Father (2004) - CS Ross
- The Soft Spot (2004) - CS Ross
- The Value of Nothing (2004) - CS Ross
- Little Criminals (2004) - CS Ross
- T.I.C. the Box (2004) - CS Ross
- The Good, the Bad and the Ugly (2004) - CS Ross
2004
Frances Tuesday (TV Movie)
as
Christy West
2004
The Tulse Luper Suitcases, Part 3: From Sark to the Finish
as
Mrs. Haps Mills
2004
May 33rd (TV Movie)
as
Jenny
2004
Murder City (TV Series)
as
Celia Farrell
- Happy Families (2004) - Celia Farrell
2004
Family Business (TV Series)
as
Mrs. Bartlett
- Episode #1.4 (2004) - Mrs. Bartlett
2004
The Tulse Luper Suitcases, Part 2: Vaux to the Sea
as
Mrs. Haps Mills
2004
Carrie's War (TV Movie)
as
Older Carrie
2003
Foyle's War (TV Series)
as
Kate Farley
- The Funk Hole (2003) - Kate Farley
2003
Silent Witness (TV Series)
as
Jayne Rooke
- Fatal Error: Part 2 (2003) - Jayne Rooke
- Fatal Error: Part 1 (2003) - Jayne Rooke
2003
Rockface (TV Series)
as
Jo
- Episode #2.7 (2003) - Jo
2003
MI-5 (TV Series)
as
Bridget Sands
- I Spy Apocalypse (2003) - Bridget Sands (uncredited)
2003
The Second Coming (TV Mini Series)
as
Fiona Morris
- Episode #1.2 (2003) - Fiona Morris
- Episode #1.1 (2003) - Fiona Morris
2002
Darwin's Daughter (TV Movie)
as
Emma Darwin
2002
Tough Love (TV Movie)
as
DI Karen Irving
2002
Coronation Street (TV Series)
as
Patricia Hillman
- Episode #1.5270 (2002) - Patricia Hillman
- Episode #1.5269 (2002) - Patricia Hillman
- Episode #1.5266 (2002) - Patricia Hillman
- Episode #1.5265 (2002) - Patricia Hillman
2002
Helen West (TV Series)
as
Kim Perry
- Deep Sleep (2002) - Kim Perry
2002
About a Boy
as
Amnesty International Worker
2002
In Deep (TV Series)
as
Lianne
- Abuse of Trust: Part 2 (2002) - Lianne
- Abuse of Trust: Part 1 (2002) - Lianne
2001
Micawber (TV Series)
as
Emma Micawber
- Micawber and the Aristocracy (2002) - Emma Micawber
- Micawber Meets the Americans (2002) - Emma Micawber
- Micawber and the Theatre (2001) - Emma Micawber
- Micawber Learns the Truth (2001) - Emma Micawber
2001
My Uncle Silas (TV Series)
as
Queenie White
- The Wedding/Queenie White (2001) - Queenie White
2001
From Hell
as
Polly Nichols
2000
The Sleeper (TV Mini Series)
as
Claire Moon
2000
The Mrs Bradley Mysteries (TV Series)
as
Mona Bunting
- Death at the Opera (2000) - Mona Bunting
1999
The Lakes (TV Series)
as
Beverly
- Episode #2.10 (1999) - Beverly
- Episode #2.9 (1999) - Beverly
- Episode #2.7 (1999) - Beverly
- Episode #2.6 (1999) - Beverly
- Episode #2.4 (1999) - Beverly
- Episode #2.3 (1999) - Beverly
- Episode #2.2 (1999) - Beverly
1999
This Year's Love
as
Hostess
1999
Sunburn (TV Series)
as
Susan Armitage
- Episode #1.4 (1999) - Susan Armitage
1998
Goodnight Mr Tom (TV Movie)
as
Mrs. Beech
1998
Big Women (TV Mini Series)
as
Alice
- Well, I'm Sorry (1998) - Alice
- Saffron's Search (1998) - Alice
- A Nest of Randy Vipers (1998) - Alice
- Will You, Won't You (1998) - Alice
1996
Hillsborough (TV Movie)
as
Jenni Hicks
1996
My Good Friend (TV Series)
as
Betty
- Episode #2.7 (1996) - Betty
- Episode #2.6 (1996) - Betty
- Episode #2.5 (1996) - Betty
- Episode #2.4 (1996) - Betty
- Episode #2.3 (1996) - Betty
- Episode #2.2 (1996) - Betty
- Episode #2.1 (1996) - Betty
1995
Killing Me Softly (TV Movie)
as
Billi
1995
Out of My Head (Video)
as
Miss Multi Personality
1991
Soldier Soldier (TV Series)
as
Joy Wilton
- Love and War (1995) - Joy Wilton
- The Army Game (1995) - Joy Wilton
- Love Not Money (1995) - Joy Wilton
- Changing the Guard (1994) - Joy Wilton
- Bombshell (1994) - Joy Wilton
- Poles Apart (1994) - Joy Wilton
- Baby Love (1994) - Joy Wilton
- Further Education (1994) - Joy Wilton
- Proud Man (1994) - Joy Wilton
- Over the Top (1994) - Joy Wilton
- Stormy Weather (1994) - Joy Wilton
- Leaving (1993) - Joy Wilton
- Dutch Courage (1993) - Joy Wilton
- Staying Together (1993) - Joy Wilton
- Hard Knocks (1993) - Joy Wilton
- Trouble and Strife (1993) - Joy Wilton
- Hide and Seek (1993) - Joy Wilton
- Disintegration (1993) - Joy Wilton
- Fall Out (1993) - Joy Wilton
- The Last Post (1992) - Joy Wilton
- Lost and Found (1992) - Joy Wilton
- Saving Face (1992) - Joy Wilton
- Lifelines (1992) - Joy Wilton
- A Touch of the Sun (1992) - Joy Wilton
- Something Old, Something New (1992) - Joy Wilton
- Flying Colours (1991) - Joy Wilton
- Loyal to the Corps (1991) - Joy Wilton
- Battlefields (1991) - Joy Wilton
- Fighting Spirit (1991) - Joy Wilton
- All the King's Men (1991) - Joy Wilton
1992
Framed (TV Mini Series)
as
Susan Jackson
- Episode #1.4 (1992) - Susan Jackson
- Episode #1.3 (1992) - Susan Jackson
- Episode #1.2 (1992) - Susan Jackson
- Episode #1.1 (1992) - Susan Jackson
1991
Screen One (TV Series)
as
Marie
- Alive and Kicking (1991) - Marie
1990
The Widowmaker (TV Movie)
as
Kathy
1990
Casualty (TV Series)
as
Carrie Potter
- Say It with Flowers (1990) - Carrie Potter
1988
Emmerdale Farm (TV Series)
as
Lucy Dowling
- Episode #1.1252 (1988) - Lucy Dowling
- Episode #1.1251 (1988) - Lucy Dowling
Self
2020
Good Morning Britain (TV Series)
as
Self - Actress
- Episode dated 24 December 2020 (2020) - Self - Actress
2017
Lorraine (TV Series)
as
Self - Guest
- Episode dated 10 January 2020 (2020) - Self - Guest
- Episode dated 23 January 2019 (2019) - Self - Guest
- Episode dated 22 December 2017 (2017) - Self - Guest
2011
Tony Robinson's Gods & Monsters (TV Series)
as
Self
- The Undead (2011) - Self
2008
The Wright Stuff (TV Series)
as
Self - Guest Panelist
- Episode #10.42 (2009) - Self - Guest Panelist
- Episode #9.48 (2008) - Self - Guest Panelist
2009
Loose Women (TV Series)
as
Self
- Episode #13.97 (2009) - Self
2007
The 50 Greatest Television Dramas (TV Movie documentary)
as
Self
2005
This Morning (TV Series)
as
Self
- Episode dated 18 April 2005 (2005) - Self
Archive Footage
2017
Call the Midwife: The Casebook (TV Movie documentary)
as
Violet Buckle
2011
Shameless (TV Series)
as
Monica Gallagher
- Beginnings and Ends (2011) - Monica Gallagher
References
Annabelle Apsion Wikipedia
(Text) CC BY-SA