Anna Maria, dowager Countess d'Udekem d'Acoz (born Countess Anna Maria Komorowska on 24 September 1946) is a Polish noblewoman and the mother of Queen Mathilde of Belgium.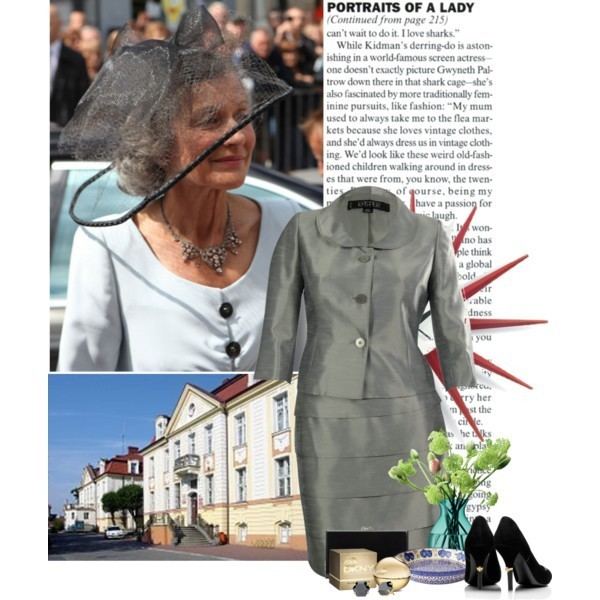 Countess Anna Maria Komorowska was born in Białogard, Poland. She was the third of six children born to Count Leon Michał Komorowski (Siedliska, 14 August 1907 - Fauvillers 3 September 1992) and his wife (married Warsaw, 25 July 1942), Princess Zofia Sapieha (Bobrek, 10 October 1919 - Herstal, 14 August 1997). She has five siblings: Countess Gabriella Maria Komorowska (born 20 December 1943), Countess Roza Maria Komorowska (born 5 July 1945), Count Michał Leon Komorowski (born 4 January 1953), Countess Krystyna Maria Komorowska (born 14 February 1955), and Countess Maria Teresa Komorowska (10 January 1958).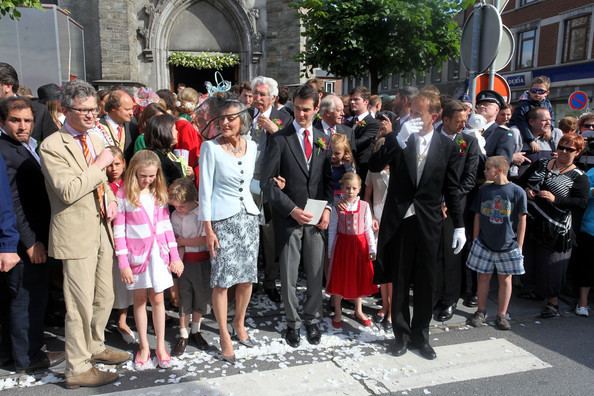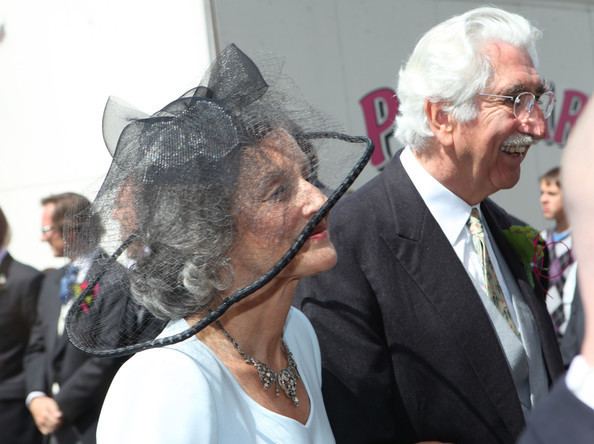 She married then-Jonkheer Patrick d'Udekem d'Acoz civilly on 1 September 1971 in Forville and religiously on 11 September 1971 in Hannut. They had five children: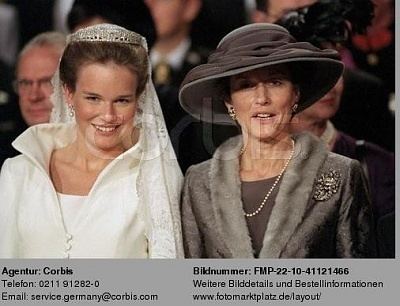 Countess Mathilde Marie Christiane Ghislaine d'Udekem d'Acoz (b. 20 January 1973)
Jonkvrouw Marie-Alix Suzanne Ghislaine d'Udekem d'Acoz (b. 5 September 1974 - d. 14 August 1997)
Countess Elisabeth Marie Hedwige Ghislaine d'Udekem d'Acoz (b. 17 January 1977)
Countess Hélène Marie Michele Ghislaine d'Udekem d'Acoz (b. 22 September 1979)
Count Charles-Henri Marie Ghislain d'Udekem d'Acoz (b. 14 May 1985).
Upon the marriage of their eldest daughter, Mathilde, to Prince Philippe, Duke of Brabant, King Albert II elevated Anna Maria's husband, Jonkheer Patrick, and his two older brothers, Baron Henri d'Udekem d'Acoz and Jonkheer Raoul d'Udekem d'Acoz, to the rank of Count in the Belgian nobility on 4 December 1999. The title is hereditary in the male line and can be passed on to the male-line descendants of Anna Komorowska's son Count Charles-Henri d'Udekem d'Acoz.
Anna Komorowska's family, the Komorowskis, were members of the Polish aristocracy. The Komorowski family traces it roots to Dymitr Komorowski (c. 1340-?) and uses the Korczak coat of arms. Piotr Komorowski, was appointed "Count of Liptov and Orava", in 1469 by King Matthias Corvinus of Hungary. After the expiry of his descendants, the title "Count of Liptov and Orava" was used by Piotr's brother Mikolaj Komorowski and his descendants. One of them, Jakub Komorowski (d. 1781) obtained the title of Count from King Stanisław August Poniatowski in 1780, a title held by subsequent generations of the Komorowski family.
Anna Komorowska's mother, Princess Zofia Sapieha, came from the Kodeńscy line of the Sapieha family, an illustrious Polish princely family.