Height

1.66 m (5 ft 5 in)

Years active

2002–present


Born

8 February 1986 (age 33) (

1986-02-08

)

Nominations

Logie Award for Most Outstanding Newcomer

Movies and TV shows




Similar People

Kristen Connolly, Fran Kranz, Drew Goddard, Jesse Williams, Gwendoline Taylor
Anna hutchison panel from the hot con 2014
Anna Hutchison (born 8 February 1986) is a New Zealand actress best known for her roles as Delphi Greenlaw on Shortland Street (2002–04); Lily Chilman, the Yellow Cheetah Ranger on Power Rangers Jungle Fury (2008); Allison Dine on Underbelly: A Tale of Two Cities (2009); Amy Smart on Go Girls (2009–12); Jules Louden in The Cabin in the Woods (2012), Laeta on Spartacus: War of the Damned (2013) and Sasha on Anger Management (2013–14).
Contents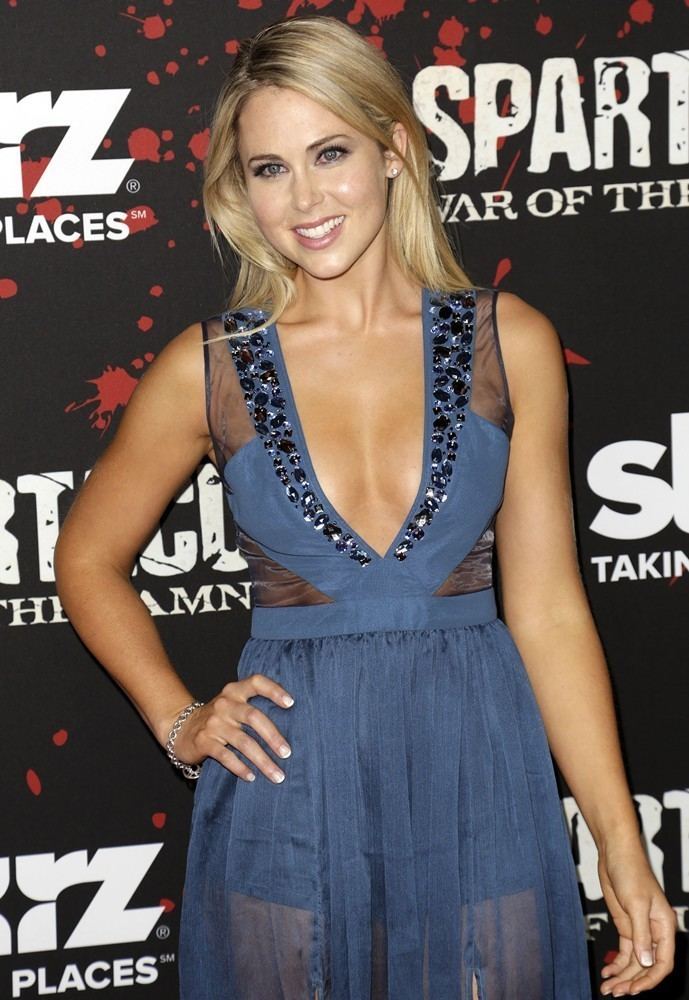 Anna hutchison hot scenes cabin in the woods
Career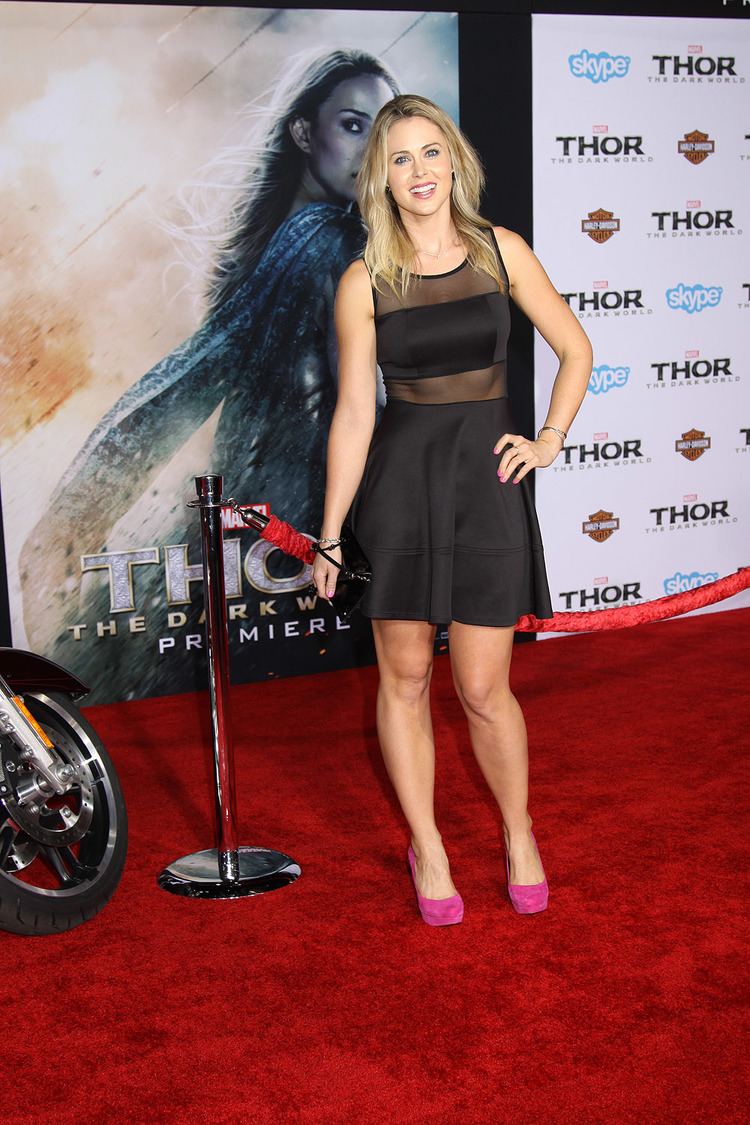 Hutchison's career began on the New Zealand soap opera Shortland Street and continued in the American series Power Rangers Jungle Fury. She also played Allison Dine, the girlfriend of crime figure Terry Clark in the Australian television series Underbelly: A Tale of Two Cities also known as Underbelly: The Mr Asia Story, and Amy Smart in the New Zealand television comedy-drama series Go Girls. In 2012, she starred in the Joss Whedon-Drew Goddard meta-fictional slasher film The Cabin in the Woods.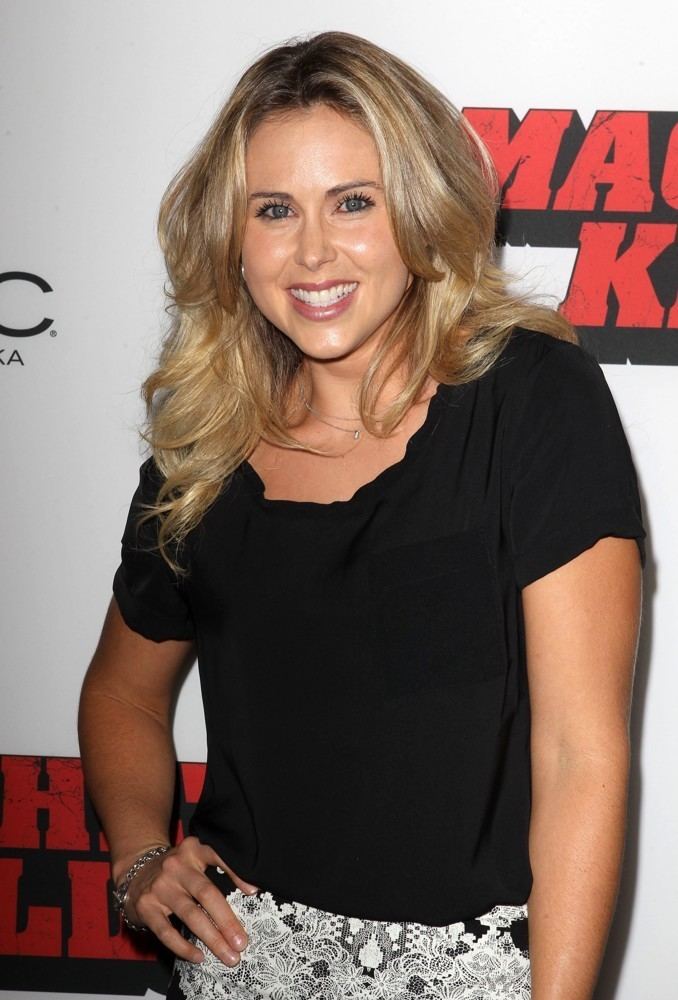 On 13 April 2012, it was announced that Hutchison would be joining the cast of Spartacus for the third season in 2013, in a main role as Laeta, a Roman taken prisoner by Spartacus.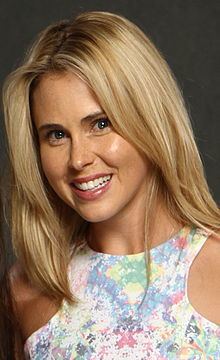 Filmography
Actress
-
Masks Don't Lie (pre-production)
as
Daniela
2021
Destination Love (TV Movie)
as
Madison Brandson
2021
My Life Is Murder (TV Series)
as
Lillian Reid
- Look Don't Touch (2021) - Lillian Reid
2021
A Love Yarn (TV Movie)
as
Sophie Markham
2019
Starting Up Love (TV Movie)
as
Jillian
2019
Secrets at the Lake
as
Megan Myers
2019
Broken Ground (TV Mini Series)
- The Big Payback (2019)
2019
Robert the Bruce
as
Morag
2019
Kinne Tonight (TV Series)
as
Various Characters
- Episode #1.3 (2019) - Various Characters
- Episode #1.2 (2019) - Various Characters
- Episode #1.1 (2019) - Various Characters
2019
Purge of Kingdoms
as
Cursey
2019
Killer Reputation
as
Adrienne Kleiner
2018
Encounter
as
Jessica Dawkins
2018
Engaged to a Psycho (TV Movie)
as
Deanna (as Anna Hutchinson)
2017
Kingdom (TV Series)
- Please Give (2017)
2017
Vengeance: A Love Story
as
Teena
2016
Sugar Mountain
as
Angie Miller
2016
A Firehouse Christmas (TV Movie)
as
Jenny Jenkins
2016
Driver from Hell
as
Emily Kirk
2015
The Right Girl (TV Movie)
as
Kimberly Howard
2013
Anger Management (TV Series)
as
Sasha
- Charlie Rolls the Dice in Vegas (2014) - Sasha
- Charlie and the Houseful of Hookers (2014) - Sasha
- Charlie Has a Threesome (2014) - Sasha
- Charlie and the Re-Virginized Hooker (2014) - Sasha
- Charlie and the Christmas Hooker (2013) - Sasha
- Charlie and the Hooker (2013) - Sasha
2014
Auckland Daze (TV Series)
as
Anna
- Episode #2.5 (2014) - Anna
2013
Spartacus (TV Series)
as
Laeta
- Victory (2013) - Laeta
- The Dead and the Dying (2013) - Laeta
- Separate Paths (2013) - Laeta
- Mors Indecepta (2013) - Laeta
- Spoils of War (2013) - Laeta
- Blood Brothers (2013) - Laeta
- Decimation (2013) - Laeta
- Men of Honor (2013) - Laeta
- Wolves at the Gate (2013) - Laeta
- Enemies of Rome (2013) - Laeta (uncredited)
2012
Rotting Hill (Short)
as
Lizzy
2009
Go Girls (TV Series)
as
Amy Smart
- Happily Ever After (2012) - Amy Smart
- Home Is Where the Heart Is (2012) - Amy Smart
- Trouble (2012) - Amy Smart
- Give and Take (2012) - Amy Smart
- Don't Look Back (2012) - Amy Smart
- Pleasure and Pain (2012) - Amy Smart
- What a Difference a Frock Makes (2012) - Amy Smart
- Bad Mothers (2012) - Amy Smart
- Kevin and Amy Up a Tree (2012) - Amy Smart
- A Better Man (2012) - Amy Smart
- Love Hurts (2012) - Amy Smart
- Two Trolls (2012) - Amy Smart
- Consequences (2012) - Amy Smart
- The Brave and the Really Stupid (2011) - Amy Smart
- The Beginning of the End (2011) - Amy Smart
- Choice (2011) - Amy Smart
- Conflict Resolution (2011) - Amy Smart
- 30 Days Hath September (2011) - Amy Smart
- The More Things Change (2010) - Amy Smart
- Best Days of Your Life (2010) - Amy Smart
- Crazy Enough to Work (2010) - Amy Smart
- We Are Family (2010) - Amy Smart
- Nothing But the Truth (2010) - Amy Smart
- Starting Over (2010) - Amy Smart
- Dream Believers (2009) - Amy Smart
- Sex, Lies and Home Renovations (2009) - Amy Smart
- Do the Right Thing (2009) - Amy Smart
- Changes (2009) - Amy Smart
- Faking It (2009) - Amy Smart
- Great Expectations (2009) - Amy Smart
- I Should Be So Lucky (2009) - Amy Smart
- Less Than Zero (2009) - Amy Smart
- Loyal (2009) - Amy Smart
- Mothers and Daughters (2009) - Amy Smart
- First Catch Monkey (2009) - Amy Smart
- Signs and Obstacles (2009) - Amy Smart
- Dream On (2009) - Amy Smart
2011
The Cabin in the Woods
as
Jules
2011
Wild Boys (TV Series)
as
Emilia Fife
- Episode #1.10 (2011) - Emilia Fife
- Episode #1.9 (2011) - Emilia Fife
- Episode #1.8 (2011) - Emilia Fife
- Episode #1.7 (2011) - Emilia Fife
- Episode #1.6 (2011) - Emilia Fife
- Episode #1.5 (2011) - Emilia Fife
- Episode #1.4 (2011) - Emilia Fife
- Episode #1.3 (2011) - Emilia Fife
- Episode #1.2 (2011) - Emilia Fife
- Episode #1.1 (2011) - Emilia Fife
2011
Sea Patrol (TV Series)
as
Jodie
- The Hunted (2011) - Jodie (as Anna Hutchinson)
2011
Panic at Rock Island (TV Movie)
as
VJ Pilly
2009
Underbelly (TV Series)
as
Alison Dine
- The Loved Ones (2009) - Alison Dine (credit only)
- Oh Lucky Man (2009) - Alison Dine
- The Reckoning (2009) - Alison Dine
- The Brotherhood (2009) - Alison Dine
- Judas Kiss (2009) - Alison Dine
- Diamonds (2009) - Alison Dine
- A Nice Little Earner (2009) - Alison Dine
- Stranded (2009) - Alison Dine
- A Tale of Two Hitmen (2009) - Alison Dine
- Business as Usual (2009) - Alison Dine
- Brave New World (2009) - Alison Dine
- Bad Habits (2009) - Alison Dine (credit only)
- Aussie Bob & Kiwi Terry (2009) - Alison Dine (credit only)
2008
Legend of the Seeker (TV Series)
as
Bronwyn
- Identity (2008) - Bronwyn
2008
Power Rangers Jungle Fury (TV Series)
as
Lily Chilman / Yellow Cheetah Ranger
- Path of the Righteous (2008) - Lily Chilman / Yellow Cheetah Ranger
- Now the Final Fury (2008) - Lily Chilman / Yellow Cheetah Ranger
- To Earn Your Stripes (2008) - Lily Chilman / Yellow Cheetah Ranger
- Maryl and the Monkeys (2008) - Lily Chilman / Yellow Cheetah Ranger
- The Spirit of Kindness (2008) - Lily Chilman / Yellow Cheetah Ranger
- Tigers Fall, Lions Rise (2008) - Lily Chilman / Yellow Cheetah Ranger
- Don't Blow That Dough (2008) - Lily Chilman / Yellow Cheetah Ranger
- One Last Second Chance (2008) - Lily Chilman / Yellow Cheetah Ranger
- Blue Ranger, Twin Danger (2008) - Lily Chilman / Yellow Cheetah Ranger
- Fear and the Phantoms (2008) - Lily Chilman / Yellow Cheetah Ranger
- Arise the Crystal Eyes (2008) - Lily Chilman / Yellow Cheetah Ranger
- Race to the Nexus (2008) - Lily Chilman / Yellow Cheetah Ranger
- Dash for the Dagger (2008) - Lily Chilman / Yellow Cheetah Ranger
- Path of the Rhino (2008) - Lily Chilman / Yellow Cheetah Ranger
- True Friends, True Spirits (2008) - Lily Chilman / Yellow Cheetah Ranger
- No "I" in Leader (2008) - Lily Chilman / Yellow Cheetah Ranger
- Friends Don't Fade Away (2008) - Lily Chilman / Yellow Cheetah Ranger
- Bad to the Bone (2008) - Lily Chilman / Yellow Cheetah Ranger
- Ghost of a Chance II (2008) - Lily Chilman / Yellow Cheetah Ranger
- Ghost of a Chance (2008) - Lily Chilman / Yellow Cheetah Ranger
- One Master too Many (2008) - Lily Chilman / Yellow Cheetah Ranger
- Pushed to the Edge (2008) - Lily Chilman / Yellow Cheetah Ranger
- Blind Leading the Blind (2008) - Lily Chilman / Yellow Cheetah Ranger
- Good Karma, Bad Karma (2008) - Lily Chilman / Yellow Cheetah Ranger
- Way of the Master (2008) - Lily Chilman / Yellow Cheetah Ranger
- Pizza Slice of Life (2008) - Lily Chilman / Yellow Cheetah Ranger
- Dance the Night Away (2008) - Lily Chilman / Yellow Cheetah Ranger
- Can't Win Them All (2008) - Lily Chilman / Yellow Cheetah Ranger
- A Taste of Poison (2008) - Lily Chilman / Yellow Cheetah Ranger
- Sigh of the Tiger (2008) - Lily Chilman / Yellow Cheetah Ranger
- Welcome to the Jungle II (2008) - Lily Chilman / Yellow Cheetah Ranger
- Welcome to the Jungle (2008) - Lily Chilman / Yellow Cheetah Ranger
2007
Ride with the Devil (TV Series)
as
'Pony' Gemmel
2006
The Lost One (Short)
as
Emma
2006
Wendy Wu: Homecoming Warrior (TV Movie)
as
Lisa
2006
Orange Roughies (TV Series)
as
Anja
- Episode #1.2 (2006) - Anja
- Episode #1.1 (2006) - Anja (as Anna Hutchinson)
2003
Shortland Street (TV Series)
as
Delphi Greenlaw
- Episode dated 5 June 2003 (2003) - Delphi Greenlaw
- Episode dated 4 June 2003 (2003) - Delphi Greenlaw
- Episode dated 3 June 2003 (2003) - Delphi Greenlaw
- Episode dated 30 May 2003 (2003) - Delphi Greenlaw
- Episode dated 29 May 2003 (2003) - Delphi Greenlaw
- Episode dated 22 May 2003 (2003) - Delphi Greenlaw
Producer
2019
Robert the Bruce (producer - produced by)
Self
2011
Behind 'Panic at Rock Island' (Documentary short)
as
Self
2010
52 Annual TV Week Logie Awards (TV Special)
as
Self / Alison Dine
2009
Big Night In (TV Special)
as
Self
2005
What Now? (TV Series)
as
Self - Contestant in Celebrity Traffic Island
- Episode #24.2 (2005) - Self - Contestant in Celebrity Traffic Island
Archive Footage
2014
Cinemassacre's Monster Madness (TV Series documentary)
as
Jules
- Cabin in the Woods (2014) - Jules
2009
Legend of the Seeker (TV Series)
as
Bronwyn
- Home (2009) - Bronwyn
References
Anna Hutchison Wikipedia
(Text) CC BY-SA