Covid-19
Actress, singer




EMI Music Poland




1996–present




Anna Dereszowska





Pop




Actress




Vocals




Piotr Grabowski





7 January 1981 (age 34) (

1981-01-07

)

Mikolow, Poland




The Aleksander Zelwerowicz National Academy of Dramatic Art in Warsaw




Lena Grabowska, Maksymilian Duniak




Tango Va Banque - Tanga Filmowe, Juz Nie Zapomnisz Mnie




Krzysztof Dereszowski, Dagmara Kufieta




Lejdis, Randka w ciemno, Sila wyzsza, Ixjana




Piotr Grabowski, Anna Przybylska, Anna Mucha, Malgorzata Socha, Edyta Olszowka
Anna Dereszowska (born 7 January 1981 in Mikołów) is a Polish actress and singer. She studied at The Aleksander Zelwerowicz National Academy of Dramatic Art in Warsaw.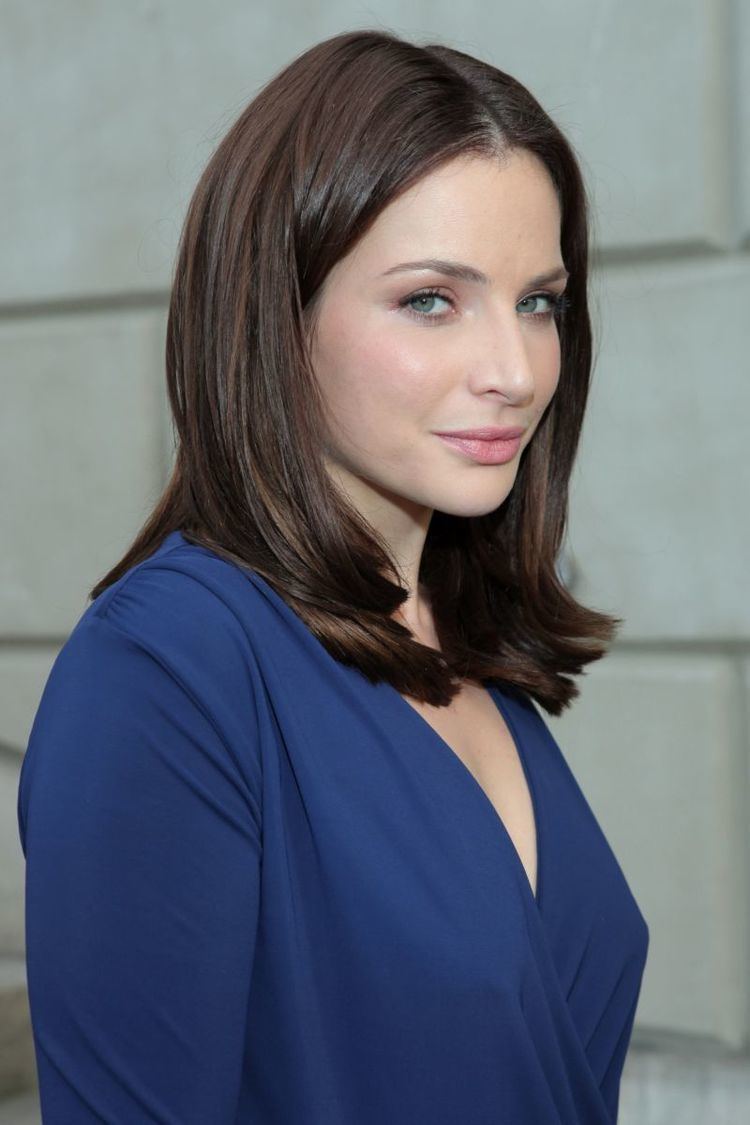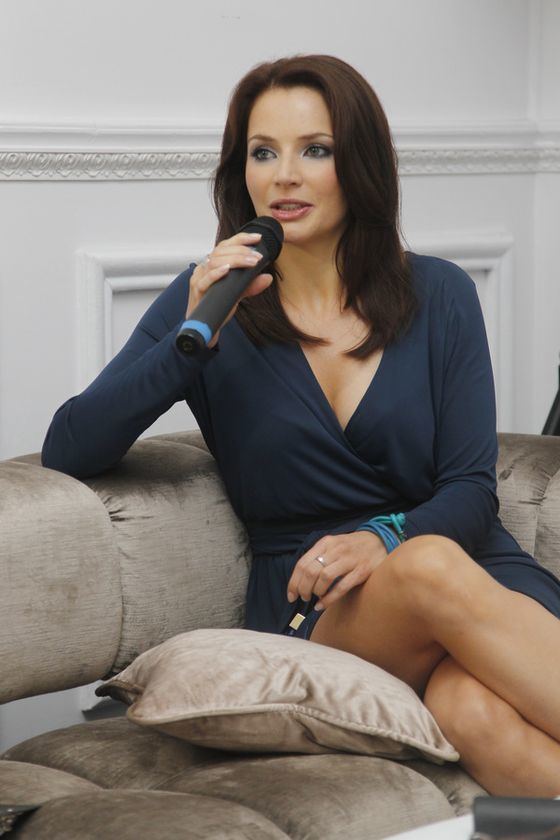 Już Nie Zapomnisz Mnie (2011)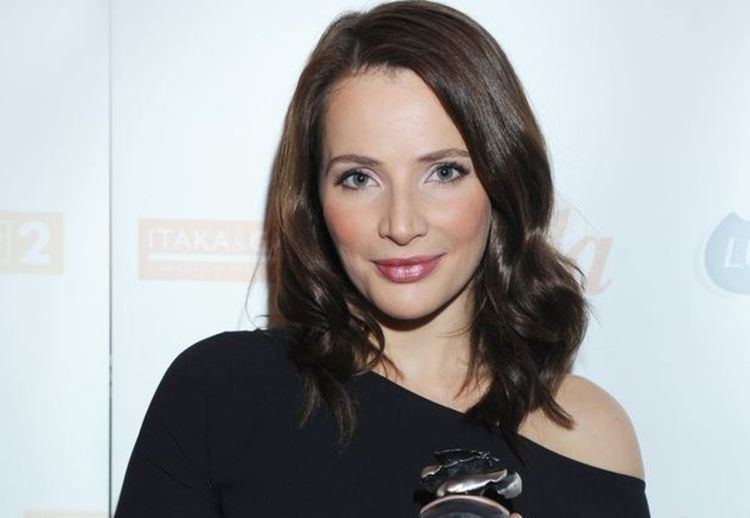 2012: Siła wyższa as Siostra Dorota
2011: Na dobre i na złe as Magda Soszyńska
2011: Miłość w sieci
2010: Sprawiedliwi as Ina Paloma
2010: Klub szalonych dziewic as Magda Mazurek
2010: Randka w ciemno as Kinga
2009: Nowa as Karina Sznajder
2009: Nigdy nie mów nigdy as Ama Bilska
2009: M jak miłość as Sandra Matuszewska
2009: Naznaczony as Milena Kral
2009: Tylko miłość as Karolina
2008: Hardcover as Ewa
2008: Lejdis as Korba
2007: Odwróceni as Laura
2007: Tajemnica twierdzy szyfrów as Anna Maria Solof
2007: Świadek koronny as Laura
2007: Testosteron
2005: Tango z aniołem as Wiktoria Adasiewicz
2003: Zróbmy sobie wnuka as Basia
2002: Złotopolscy as Kalina Fatalska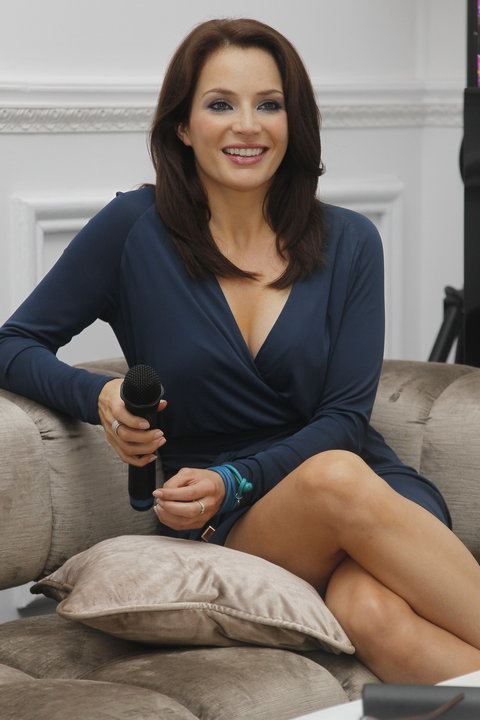 2017 Syberia 3 -Kate Walker
2011: Delfin Plum – manta ray "Oceania"
2011: LittleBigPlanet 2 – Eva
2011: Beverly Hills Chihuahua 2 (pol. Cziłała z Beverly Hills 2) – Rachel
2010: Camp Rock 2 – Connie Torres
2010: Cats & Dogs: The Revenge of Kitty Galore (pol. Psy i koty: Odwet Kitty) – Catherine
2010: Lilly the Witch: The Dragon and the Magic Book (pol. Czarodziejka Lili: Smok i magiczna księga) – Mother
2010: I'm in the Band (pol. Ja w kapeli) – Beth
2010: Nanny McPhee and the Big Bang (pol. Niania i wielkie bum) – Ms Green
2010: Alice in Wonderland (Alicja w Krainie Czarów)
2009: The Flight Before Christmas (pol. Renifer Niko ratuje święta) – Wilma
2009: A Christmas Carol (pol. Opowieść wigilijna) – Belle
2009: The Courageous Heart of Irena Sendler (pol. Dzieci Ireny Sendlerowej) – Ewa
2008: The Garfield Show (pol. Garfield) – Liz
2008: Bedtime Stories (pol. Opowieści na dobranoc) − Jill
2008: The Suite Life on Deck (pol. Suite Life: Nie ma to jak statek) – Carey Martin
2008: Beverly Hills Chihuahua (pol. Cziłała z Beverly Hills) − Rachel
2008: Camp Rock − Connie Torres
2007: The Last Wish (book) (pol. Ostatnie życzenie)
2007: Enchanted (pol. Zaczarowana) − Nancy
2007: The Golden Compass (pol. Złoty kompas) − Serafina Pekkala
2007: Happily N'Ever After (pol. Happy Wkręt) − Sister
2005: The Chronicles of Narnia: The Lion, the Witch and the Wardrobe (pol. Opowieści z Narnii: Lew, Czarownica i stara szafa)
2005: The Suite Life of Zack & Cody (Nie ma to jak hotel) – Carey Martin
2005: American Dragon Jake Long (pol. Amerykański smok Jake Long) – Rose (season I)
2004-2006: Justice League Unlimited (pol. Liga Sprawiedliwych Bez Granic)
2012 The Avengers as Maria Hill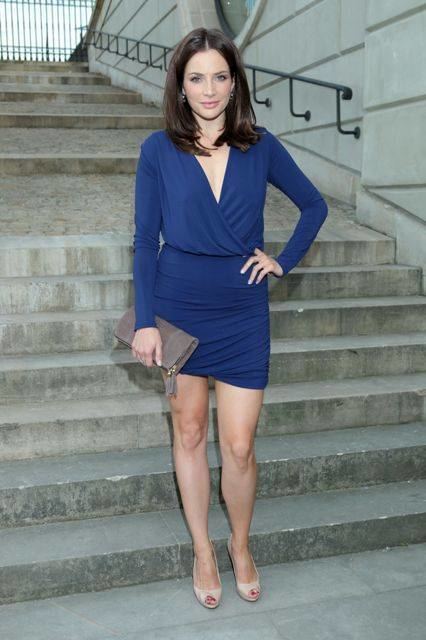 Anna Dereszowska Wikipedia