Covid-19
1993–present




Reynols




Musical Artist




Anla Courtis







Reynols, Alan Courtis, Courtis




Buenos Aires, Argentina




Electronic music, experimental music, psychedelic music, experimental techno




Artist, composer, sound artist, musician




Beta-lactam Ring Records, RRRecords, Antifrost, Sedimental, Nexsound




University of Buenos Aires




Naranja Songs, Nijmegen Pulse, Brokebox Juke




Lasse Marhaug, Kawabata Makoto, Tetuzi Akiyama, Daniel Menche, Birchville Cat Motel




Beta-lactam Ring Records



Alan Courtis was born in Buenos Aires, Argentina on February 22, 1972. He studied classical guitar, piano, theory and composition. He holds a degree in Communication Science from the University of Buenos Aires, where he currently runs an annual music workshop. He played electric guitar in diverse bands and in 1993 he co-founded the group Reynols. With this group he has released more than one hundred CDs and vinyls worldwide in labels like Trente Oiseaux, Digital Narcis, Drone Records, Locust, Sedimental, Beta-Lactam Ring Records, Celebrate Psi Phenomenon, RRR, Audiobot Records, Roaratorio, JDK, Reverse, Matching Head, American Tapes, Last Visible Dog, Carbon Records, Mikroton, etc.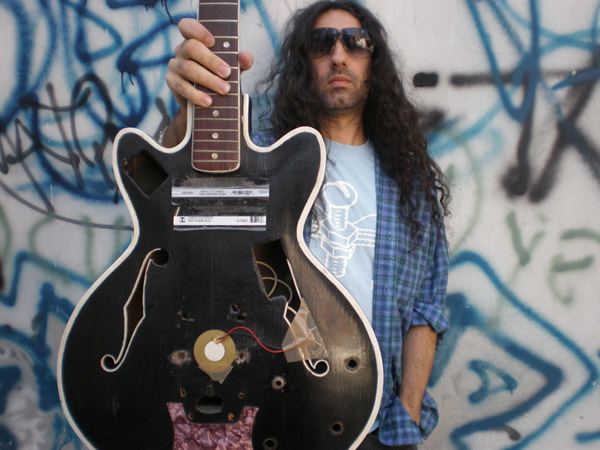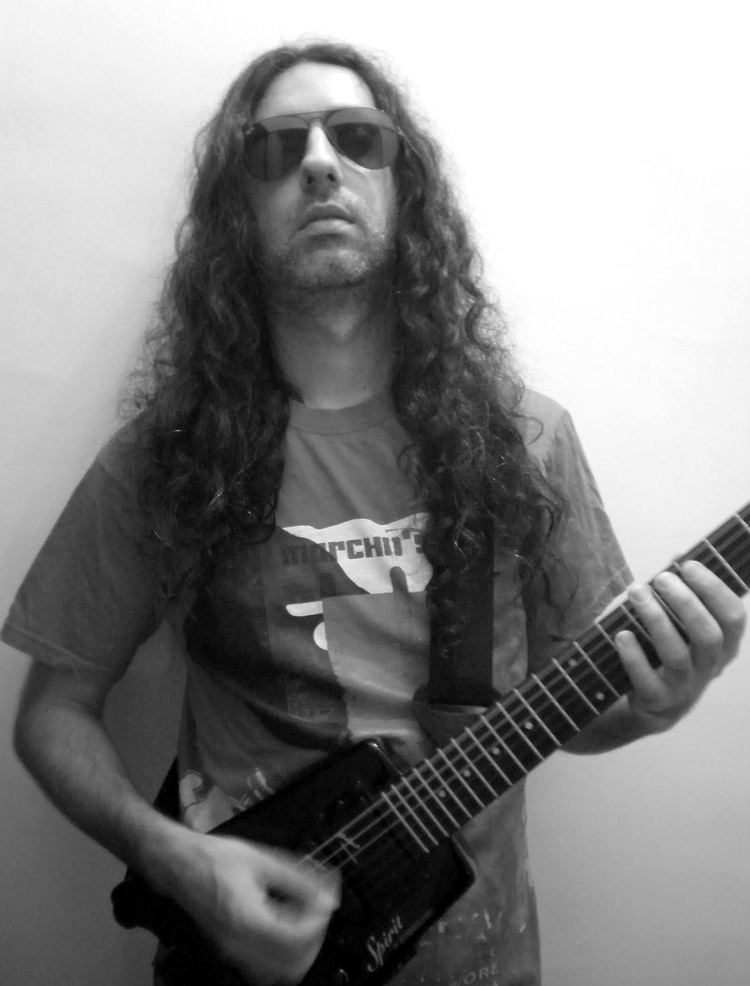 "Cassetopia" (2014) LP ini.itu. Indonesia/Belgium
ALAN COURTIS, JAIME GENOVART, CHRISTOF KURZMANN, PABLO RECHE "Palmar Zähler" (2009) Mikroton Recordings CD 2. Russia
"Unstringed Guitar & Cymbals" (2008) BN034CD. Blossoming Noise. US
ANLA COURTIS, SEIICHI YAMAMOTO & YOSHIMI "Live at Kanadian" (2008) PE110. Public Eyesore. US
"SHISHKABALA" (2009) CHOCOLATE CASKET REC. US.
"Llegaron..." (2008) ltd. square 8".av008. Alt.Vinyl. UK
"Live in Hamburg" (2008) Wachsender Prozess. Germany
"Alarma Entrópica" (2008) cd-card. Ambolt28. Ambolthue. Norway
"Las Sales Fundentes" (2007) 2xCD. Om05. OM Discos. Argentina
"Algarrobina Sólida" (2007) Horrible Registros. Chile
COURTIS-WEHOWSKY "Return of the Stone Spirits" (2007) Beta-Lactam Ring Records. US.
TONY HERRINGTON/ALAN COURTIS (2007) jm#5 (limited canvas edition). Joint Multiples. UK
MARHAUG/COURTIS "Jordslev Hojaldre" (2007) MC046. Quasipop. Ukraine
"Live in Christiania" (2007) C-20. Beyond Repair Records. Denmark
"250107" (2007) Lathe-CDr. P009. Produck. Germany
"Broken Walkman Research" (2007) MHW. UK
ÜL "II" (2007) FR001. Facon Records. Argentina
"Live @ Imvated Motel" (2007) Incidental Recordings. Belgium
ÜL "Astropecuario" (2007) Pjorn Records. Scotland. UK
RECHE-COURTIS "Amsterdam 301005" (2007) Sounds from the Pocket. US
"Psi Gtr Avalanche" (2007) yellow 7". Smittekilde. Denmark.
BIRCHVILLE CAT MOTEL & ANLA COURTIS "Thee Sparkling Echoes" (2007) Celebrate Psi Phenomenon. New Zealand
"Tape Works" (2006) P21040-2. Pogus Productions. US
"H-Puna" (2006) GSA-18. GeneratorSoundArt. US
COURTIS/KLINGSOR/VED "Live på På Besök"(2006) müss07. Mussigganger. Sweden
DYLAN NYOUKIS & ANLA COURTIS "Fight the Pyramids" (2006) Choc-155. Chocolate Monk. UK
"Live Actions" (2006) HL005. Herbal Records. Malaysia
COURTIS-MOGLASS-KIRITCHENKO (2006). NS49.Nexsound/Carbon/1000+1Tilt/ Goldsoundz/Tibprod. Ukrania/US/Greece/Norway
TORE H. BOE/ANLA COURTIS "Blot og Mono Middagshvil" (2006) Thisk037. Thisco. Portugal
STROUNTES! Maria Eriksson, Mats Gustafsson & Anla Courtis (2006) Slottet. Sweden
MUTANTEA "Sleepy Sounds Electric" (2006) Ikuisuus. Finland
Culver/Courtis split tour tape (2006) MH130. Matching Head. UK
"Noiselovlive" (2006) es51. Xerxes. Japan
KAWABATA MAKOTO, ANLA COURTIS & ROKUGENKIN "Kokura" (2006) REPOSELP010. Riot Season. UK
"Antiguos Dólmenes del Paleolítico" (2006) SEDCD042. Sedimental. US
"(the name of this drone is hidden in your DNA)" (2006) Ikuisuus. Finland
Courtis-Erkizia/Monopolka "Live in Peru" (2006) Monopolka. Russia
Anla Courtis & Thomas Dimuzio "Live at the Luggage Store" (2006) Gench. US
"Seattle Flow" (2006) kd24. Kningdisk. Sweden
BILLY BAO "R'N'R Granulator" (2005) CD. W.M.O./R. Spain/UK
"Live in Fukuoka" (2005) HODE113/K. Scrotum Records. Germany
COURTIS_ MATSUNAGA collab CD (2005) Prele/Kokeko. France/Japan
"Live in L.A." (2005) The Seedy R (Pseudo-Arcana). New Zealand
RECHE-COURTIS "Transistores de Aire" (2005). Conv019. Con-V. Spain
"Endless Cassette Research Vol.1" (2005) UCD21. Ultra. Russia
COURTIS-ROMERO "Psychomemory of..." (2005) P36. P-Tapes. US
COURTIS/THE SOVIET SEX MACHINES (2005) M60. Monopolka. Russia
"Tribute to Calcium" (2005) tons019. Tonschacht. Germany.
"(the name of this drone is hidden in your DNA)" (2004) Nidnod. UK.
"Suite for Processed Marimbas" (2004) Audiobot. Belgium.
"...y el resplandor de la luz no conoce limites." (2004) LTJ-25. 267 Lattajjaa. Finland
CULVER-COURTIS (2004) Riot Season. UK.
"Los Alamos" (2004) Celebrate Psi Phenomenon. New Zealand.
"Recycled Music Tape" (2004) RRR. US
COURTIS-MARHAUG "North & South Neutrino" (2004) afro2021. AntiFrost. Greece
"Presencia de lo No-Manifestado en lo Manifestado" (2004) AST#0015. Astipalea. Poland
"Harmonica F'ever" (2003) PS#8. Pink Skulls/Jewelled Antler. US
"Fractal Albur Solenoide" (2003) 23CD0121. 23 Productions. US
"Albumina Blues" (2001) Freedom From. US
COURTISZAN (2000)(w/ Zan Hoffman) "Meretrix". C60. Zidsic. US
"Greatest Hits" (1999) Lonely Whistle Music. US
COURTIS/LATE (1999) "Failures in Modern Recording" C-30. White Tapes. US
"Eating an Estufa" (1998) Freedom From. US
CULVER-COURTIS (1997) Matching Head/F.D.R Tapes/Capeet. UK, US & Austria.
"The Distorted Micromoog Atofia Vol.1" (1997) Komkol Autoprod. Norway.
"Poliestireno Expandido" (1996) MH53. Matching Head. UK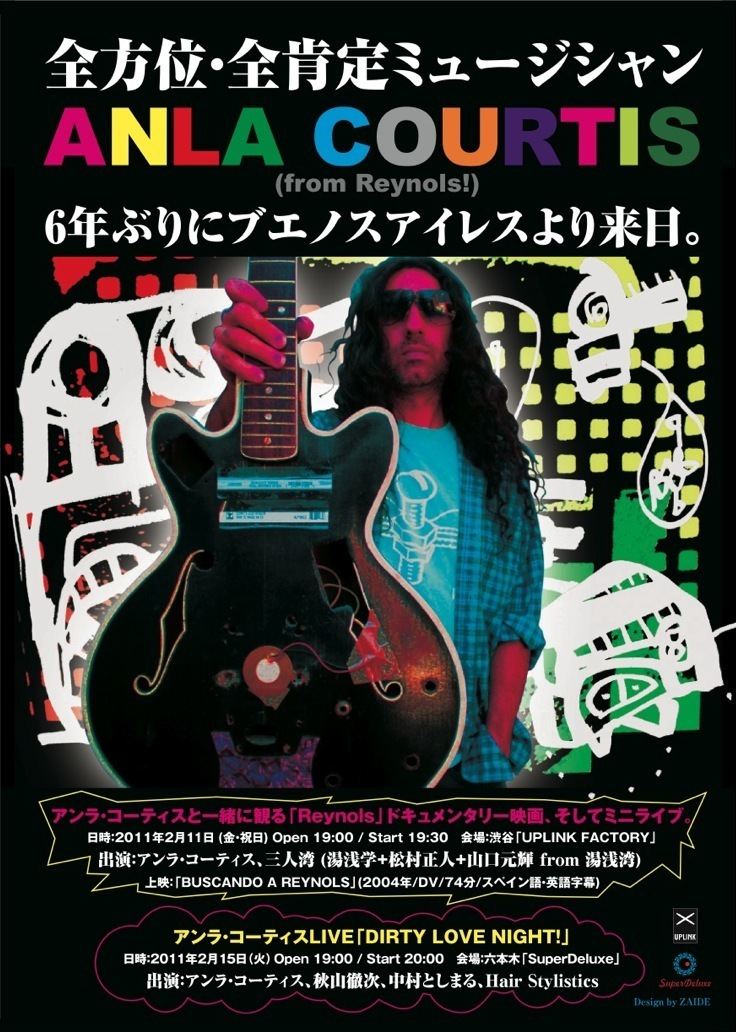 Pauline Oliveros, The Nihilist Spasm Band, Lee Ranaldo (Sonic Youth), Damo Suzuki (Can), Masonna, RLW, KK Null, Makoto Kawabata (Acid Mothers Temple), Yoshimi (Boredoms, OOIOO), Sir Rick Bishop (Sun City Girls), MSBR, Toshimaru Nakamura, Eddie Prévost (AMM), Lasse Marhaug, Mats Gustafsson, Glenn Donaldson (Jewelled Antler, Thuja), Kouhei Matsunaga, Rudolf Eb.Er (Runzelstirn & Gürgelstock), Yoshida Tatsuya (Ruins), Uton, Solid Eye (L.A.F.M.S.), Ashtray Navigations, Chris Corsano, Günter Müller, John Oswald, Tetuzi Akiyama, Seiichi Yamamoto (Boredoms), Dylan Nyoukis, The New Blockaders, members of Kemialliset Ystävät, Avarus & The Anaksimandros, Paul Dutton, Culver, Jazzkammer, Thomas Dimuzio, Tabata (Zeni Geva/Leningrad Blues Machine), Zbigniew Karkowski, Stilluppsteypa, Francisco López, John Hegre, CJA, Jason Kahn, Birchville Cat Motel, Tom Carter (Charalambides), Nick Castro, Armpit, Decaer Pinga, Dave Knott, Kommissar Hjuler und Frau / Mama Baer, Masami Kawaguchi (Miminokoto), Bill Horist, PBK, Dan Warburton, Astro (C.C.C.C.), Kei, Aaron Moore (Volcano The Bear), Campbell Kneale, James Plotkin, Kazuya Ishigami, Sunao Inami, Illios, French Doctors, Government Alpha, Manabu Yuasa, Higashi Hiroshi (AMT), Rokugenkin, Ichiraku Yoshimitsu, Axel Dörner, Taku Unami, Ezaki Masafumi, Pablo Reche, Jaime Genovart, Masato Matsumura, Maria Eriksson, Hernan Nuñez, Andrés Janwowsky, Kenichi Nobunaga, Kondo Hideaki, Imany, Nishide Takehiro, Xabier Erkizia, Mattin, Alan Licht, Tore H. Boe, Damion Romero, New Pledgemaster, Mitchell Brown, Leticia Castaneda, Joseph Hammer, Albert Ortega, The Skaters, The Moglass, Andrey Kirtichenko, Sir Dupperman, Jun Kawasaki, Muraoka Ju, The Golden Serenades, H.C. Gilge, Two Limited, Nicolas Marmin, Arnaud Riviere, Nicolas Diab, Daddy Antogna, Ved, Klingsor, Arnaud Riviere, Billy Bao, David Bremer, Jari-Pecka, Ayami Yoko, Alan Licht, Tadatsu Atsunobu, Michael Snow, Harm, E, CarbonoProyecto, Ogrob, Family Battle Snake, Fernando Perales, Charly Zaragoza, Mondo Cane, Horacio Pollard, Norbert Möslag, Kjell Runnar Jenssen, Per Gisle Galaen, Kobi, Andre Borgen,Tom Loberg, Christian Stadsgard, Strountes, L'Autopsie a revelé que la cause de la mort etait l'Autopsie, Rrattle, Cornucopia, Family Underground, Nastro Mortal, Alejandro Fiori, Sergio Subero, Hernan Nunez, Lucio Capece, Zodiac Mountain, Edward Sol, Ignatz Schick, Christof Kurzmann, and Manfred Hofer.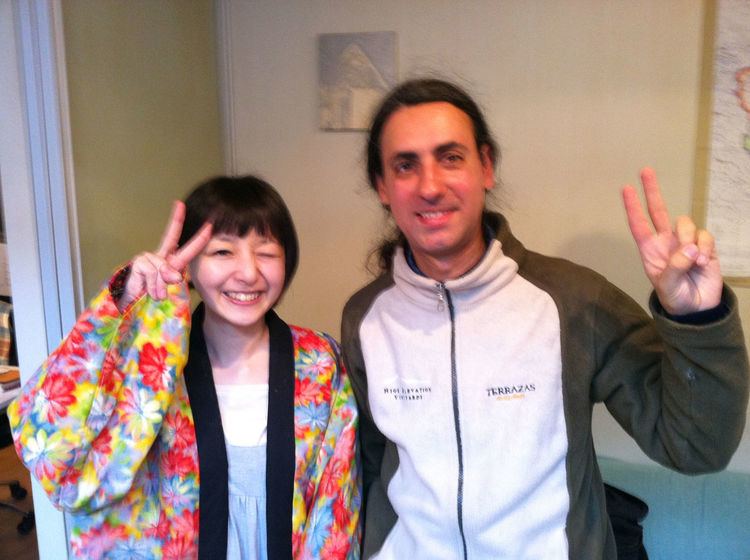 No Music Festival. US. 2001
DreamFestival. US. 2001
Ny Musik. Norway. 2003
Stockholm New Music Festival. Sweden. 2003
Sonic Protest. Paris. France. 2003
Podewil (Berlin*Buenos Aires). Germany 2004
Live in de Living. Belgium. 2004
Bag of Spoon. Paris. France. 2004
Decibel Festival Buenos Aires. Argentina 2004
Line Space Line. Los Angeles. US. 2005
Common Sounds/Sonidos Comunes. Lima. Peru. 2005
LEM Festival. Barcelona. Spain. 2005
Ressort Off: Latin America. Netherlands. 2005
Korona Experimental Intermedia. Koln. Germany. 2006
No Spaghetti Edition Festival. Norway/Arg. 2005
Decibel Festival Buenos Aires. Argentina. 2005
Frankfurter Forum fur Elektronische und Neue Musik. Germany. 2005
Interzones. Rennes. France. 2005
Feria de la Artes. Bariloche. Argentina. 2006
Niu Fest. Cordoba. Argentina. 2006
Fin de la Ruta 5. La Pampa. Argentina. 2006
Dans for Voksne. Oslo. Norway. 2006
Potlach. Helsinski. Finland. 2006
Koloni. Goteborg. Sweden. 2006
Borealis Festival. Norway. 2006
Epsilonia Radio Festival. France. 2006
Territorio Electrico. Spain. 2006
The Termite. Leeds. England. 2006
Vamos Festival. Newcastle. England. 2006
Qujocho. Linz. Austria. 2007
Koloni. Goteborg. Sweden. 2007
New Perspectives Festival. Vaasteras. Sweden 2007
Anla Courtis Wikipedia