Years active

1971-present




Full Name

Anna Catarina Liden

Born

5 April 1947 (age 76) (

1947-04-05

)

Molltorp, Sweden

Partner(s)

Tommy KorbergKlas Bergling

Movies




Similar People

Avicii, Anton Korberg, Lisa Siwe, Tommy Korberg, Lasse Hallstrom
Anki Lidén (born Anna Catarina Lidén 5 April 1947) is a Swedish actress. She has appeared in more than 50 films and television shows since 1971. She is the mother of Tim Bergling, better known as Avicii.
Contents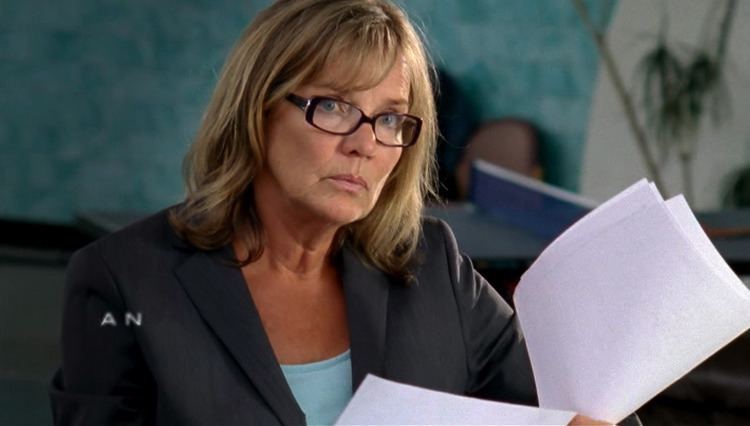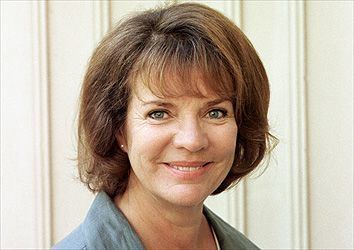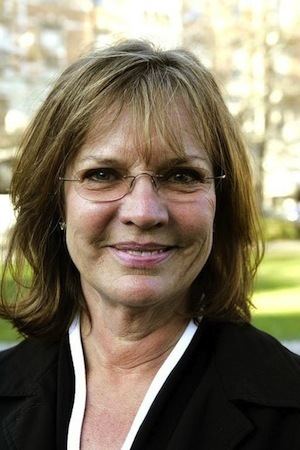 Filmography
Actress
2023
Limbo (TV Series)
as
Karin
- LIMBO (2023) - Karin
- ET OBSCURATUR SOLIS (2023) - Karin
2022
Merkurius Retrograd. Pilot
as
Eva Lang
2017
Sommaren med släkten (TV Series)
as
Ingrid / Ingrid (2017)
- Småstölder som hobby (2022) - Ingrid
- Fiskekungen (2022) - Ingrid
- Skottkärra på vilovägar (2022) - Ingrid
- Oväntade gudföräldrar (2022) - Ingrid
- Desperat kantarelljakt (2022) - Ingrid
- Gravid och städhjälp (2020) - Ingrid
- Jackor och budgivning (2020) - Ingrid
- Båtfix och vattenskidor (2020) - Ingrid
- Att hämnas på en vattenskoterligist (2020) - Ingrid
- Intim bild på villovägar (2020) - Ingrid
- Borde vara och falsk födelsedag (2020) - Ingrid
- Lättkränkt kompis och Carro chillar (2020) - Ingrid
- Flaggdag och Bobbos jobb (2020) - Ingrid
- Uthyrning och Lokalsinne (2020) - Ingrid
- Vinbrist och en överbeskyddande mamma (2019) - Ingrid
- Carro utmanas av hatobjekt och vindsurfing (2019) - Ingrid
- Jens oväntade vänskapscoachning (2019) - Ingrid
- Kärleksförklaring & nostalgi (2019) - Ingrid
- Är Carro för rik för vänskap? (2019) - Ingrid
- Bryggdans och fiskande polacker (Del 2) (2019) - Ingrid
- Bryggdans och Åsas gamla pojkvän (2019) - Ingrid
- Lusthus och torra vitsar (2019) - Ingrid
- Snålt par och Åsa fyller 50 (2019) - Ingrid
- Kattvakt och Dantes skor (2019) - Ingrid
- Gravskändning och cementgjutning (2019) - Ingrid
- Dålig mobiltäckning och katrinplommon (2019) - Ingrid
- Avsnitt 10 (2018) - Ingrid
- Avsnitt 9 (2018) - Ingrid
- Avsnitt 8 (2018) - Ingrid
- Avsnitt 7 (2018) - Ingrid
- Avsnitt 6 (2018) - Ingrid
- Avsnitt 5 (2018) - Ingrid (credit only)
- Avsnitt 4 (2018) - Ingrid
- Avsnitt 3 (2018) - Ingrid
- Avsnitt 2 (2018) - Ingrid
- Avsnitt 1 (2018) - Ingrid
- Avsnitt 9 (2017) - Ingrid (credit only)
- Avsnitt 10 (2017) - Ingrid
- Avsnitt 8 (2017) - Ingrid
- Avsnitt 7 (2017) - Ingrid
- Avsnitt 6 (2017) - Ingrid
- Avsnitt 5 (2017) - Ingrid (credit only)
- Avsnitt 4 (2017) - Ingrid
- Avsnitt 3 (2017) - Ingrid
- Avsnitt 1 (2017) - Ingrid
- Avsnitt 2 (2017) - Ingrid
- Backa med släp & greker - Ingrid (2017)
- Lös häst & tråkig man - Ingrid (2017)
- Bastuduellen & galen gammel morbror - Ingrid (2017)
- Trallbygge & Bobos mamma - Ingrid (2017)
- Svampexperten & ensam med svärfar - Ingrid (2017)
- Guldbröllop - Ingrid (2017)
- Njurar & bin - Ingrid (2017)
- A-traktor & sork - Ingrid (2017)
- Midsommarstång & Bobo leker farsa - Ingrid (2017)
- Spindel & TP - Ingrid (2017)
- Tinderdate & liftare - Ingrid (2017)
- Pub quiz & stora genier - Ingrid (2017)
2020
Dejta (TV Series)
as
Charlotte
- Karl (2020) - Charlotte
2018
Conspiracy of Silence (TV Series)
as
Lilly
- Wilted Leaves (2018) - Lilly
2010
The Sandhamn Murders (TV Series)
as
Margit
- I nöd och lust (2018) - Margit
- I fel sällskap (2018) - Margit
- I sanningens namn (2018) - Margit
- I maktens skugga (2018) - Margit
- I stundens hetta - Del 3 (2015) - Margit
- I stundens hetta - Del 2 (2015) - Margit
- I stundens hetta - Del 1 (2015) - Margit (credit only)
- I natt är du död - Del 3 (2014) - Margit
- I natt är du död - Del 2 (2014) - Margit
- I natt är du död - Del 1 (2014) - Margit
- I grunden utan skuld (Del 3) (2013) - Margit
- I grunden utan skuld (Del 2) (2013) - Margit
- I grunden utan skuld (Del 1) (2013) - Margit
- I den innersta kretsen (Del 3) (2012) - Margit
- I den innersta kretsen (Del 2) (2012) - Margit
- I den innersta kretsen (Del 1) (2012) - Margit
- I de lugnaste vatten (Del 3) (2010) - Margit
- I de lugnaste vatten (Del 2) (2010) - Margit
- I de lugnaste vatten (Del 1) (2010) - Margit
2018
Guds tystnad (Short)
as
Anna
2016
Den sista cigarren (TV Movie)
as
Anneli
2015
Modus (TV Series)
as
Gunilla Larsson
- Episode #1.5 (2015) - Gunilla Larsson
- Episode #1.4 (2015) - Gunilla Larsson
- Episode #1.3 (2015) - Gunilla Larsson
- Episode #1.1 (2015) - Gunilla Larsson
2014
Hot Nasty Teen (Short)
2012
Fjällbackamorden: I betraktarens öga (TV Movie)
as
Anita Vennerman
2012
Liv, lust & längtan (Short)
as
Kristins mormor
2007
Irene Huss (TV Series)
as
Yvonne Stridner / Yvonne Stridner
- Jagat vittne (2011) - Yvonne Stridner
- I skydd av skuggorna (2011) - Yvonne Stridner
- Tystnadens cirkel (2011) - Yvonne Stridner
- En man med litet ansikte (2011) - Yvonne Stridner
- Det lömska nätet (2011) - Yvonne Stridner
- Den som vakar i mörkret (2011) - Yvonne Stridner
- Guldkalven (2008) - Yvonne Stridner
- Eldsdansen (2008) - Yvonne Stridner
- Glasdjävulen (2008) - Yvonne Stridner
- Nattrond (2008) - Yvonne Stridner
- Den krossade tanghästen (2008) - Yvonne Stridner
- Tatuerad torso (2007) - Yvonne Stridner
2011
Stockholm East
as
Kattis mamma / mother
2010
Kommissarie Winter (TV Series)
as
Siv Winter
- Den sista vintern: Del 2 (2010) - Siv Winter
- Den sista vintern: Del 1 (2010)
- Nästan död man: Del 2 (2010) - Siv Winter
- Nästan död man: Del 1 (2010) - Siv Winter
2010
Solsidan (TV Series)
as
MVC-sköterska
- Är jag pappa till barnet? (2010) - MVC-sköterska
2009
Det enda rationella
as
Gullan Almén
2009
Glowing Stars
as
Grandmother Ingrid
2009
Janna & Liv (Short)
as
Monica
2008
Sthlm (TV Series)
as
Bibi
- Gustav (2008) - Bibi
2008
Kungamordet (TV Mini Series)
as
Hanna
- Episode #1.4 (2008) - Hanna
- Episode #1.3 (2008) - Hanna
- Episode #1.2 (2008) - Hanna
- Episode #1.1 (2008) - Hanna
2006
Pretty Nasty (Short)
as
Lydia
2005
Wallander (TV Series)
as
Mona
- Innan frosten (2005) - Mona (voice)
2004
Ett pinnhål ner (Short)
as
Ulla
2002
Skeppsholmen (TV Series)
as
Karin Eldh
2003
Skenäktenskap (Short)
as
Rita, Lars' wife
2002
Familjen (TV Series)
as
Fanny
- Del 12 (2002) - Fanny
- Del 11 (2002) - Fanny
- Del 10 (2002) - Fanny
- Del 9 (2002) - Fanny
- Del 8 (2002) - Fanny
- Del 7 (2002) - Fanny
- Del 6 (2002) - Fanny
- Del 5 (2002) - Fanny
- Del 4 (2002) - Fanny
- Del 3 (2002) - Fanny
- Del 2 (2002) - Fanny
- Del 1 (2002) - Fanny
2002
Den 5:e kvinnan (TV Mini Series)
as
Yvonne Ander / Anna Ander
- De sista dagarna (2002) - Yvonne Ander / Anna Ander
- Dag 8-12 (2002) - Yvonne Ander / Anna Ander
- Dag 5-7 (2002) - Yvonne Ander / Anna Ander
- Dag 1-4 (2002) - Yvonne Ander / Anna Ander
2002
Beck (TV Series)
as
Berncroft
- Sista vittnet (2002) - Berncroft
2000
Födelsedagen
as
Sandras mor
1996
Vänner och fiender (TV Series)
as
Karin Sundin
1996
I nöd och lust... (TV Series)
as
Eva
- Vittnesplikt - Måste jag vittna? (1996) - Eva
1995
Svarta skallar och vita nätter (TV Series short)
as
Siv
1995
Tre kronor (TV Series)
as
Läkaren
- Avsnitt 15 (1995) - Läkaren
- Avsnitt 14 (1995) - Läkaren
1994
Den vite riddaren (TV Mini Series)
as
Linda Matthei
- Valkyrieritten (1994) - Linda Matthei
- En man utan fruktan (1994) - Linda Matthei
- Gladiatorernas intåg (1994) - Linda Matthei
- Den svarte riddaren (1994) - Linda Matthei
1993
Snoken (TV Series)
as
Sophie
- Bindande avtal (1993) - Sophie
1990
Storstad (TV Series)
as
Anita Lundström
1988
Allrakäraste syster (TV Movie)
as
Mamma
1988
Ingen kan älska som vi
as
Annelie's Mother
1987
Out on a Limb (TV Mini Series)
as
Brigitta
- Episode #1.1 (1987) - Brigitta (as Anki Leden)
1985
My Life as a Dog
as
Ingemars mamma (as Anki Liden)
1983
Mot härliga tider
as
Yvonne
1982
Fonziegänget (Short)
as
Micke's mother
1982
En flicka på halsen
as
Marie-Louise
1981
Kom igen nu'rå! (TV Movie)
as
Flickvännen
1980
Mannen som blev miljonär
as
Anki
1980
Lämna mej inte ensam
as
Pia
1979
Father to Be
as
De unga älskande - Lena
1976
De lyckligt lottade (TV Series)
as
Lisbeth
- Status Quo (1976) - Lisbeth (as Anna-Katarina Lidén)
- Paulene (1976) - Lisbeth (as Anna-Katarina Lidén)
- Susanne (1976) - Lisbeth
- Far och son (1976) - Lisbeth (as Anna-Katarina Lidén)
- Smekmånad (1976) - Lisbeth (as Anna-Katarina Lidén)
- Bröllop (1976) - Lisbeth (as Anna-Katarina Lidén)
1971
Jonas (TV Movie)
as
Bibi (as Anna Katarina Lidén)
Self
1998
Söndagsöppet (TV Series)
as
Self
- Episode #17.13 (1998) - Self
References
Anki Lidén Wikipedia
(Text) CC BY-SA