Name

Anja Steinlechner





Role

Singer






Anja Steinlechner Hubalek is an Austrian-born singer/songwriter. She has recorded with several well-known artists as well as for TV shows. "Hanome" a duet she recorded with famous Greek singer Notis Sfakianakis was featured on his album As Milisoun Ta Tragoudia. She also did the song "Do Anything" which was on the soundtrack for the German children's cartoon Simsala Grimm. Another song of hers "Bringing Out the Best of Me" was featured on the WB Series Jack & Jill. She also sang and co-wrote the main character song "Falling Apart" for the European-Bollywood movie Bombay Dreams. She co-wrote (with world-renowned songwriter Jörgen Elofsson) the platinum selling single "Why does i rain" for Swedish singer Darin. German Idol runner up Martin Stosch sang "I can reach heaven from here" (another writing collaboration with Elofsson) in 2007. Anja is currently putting all her focus into her career as a songwriter.
Contents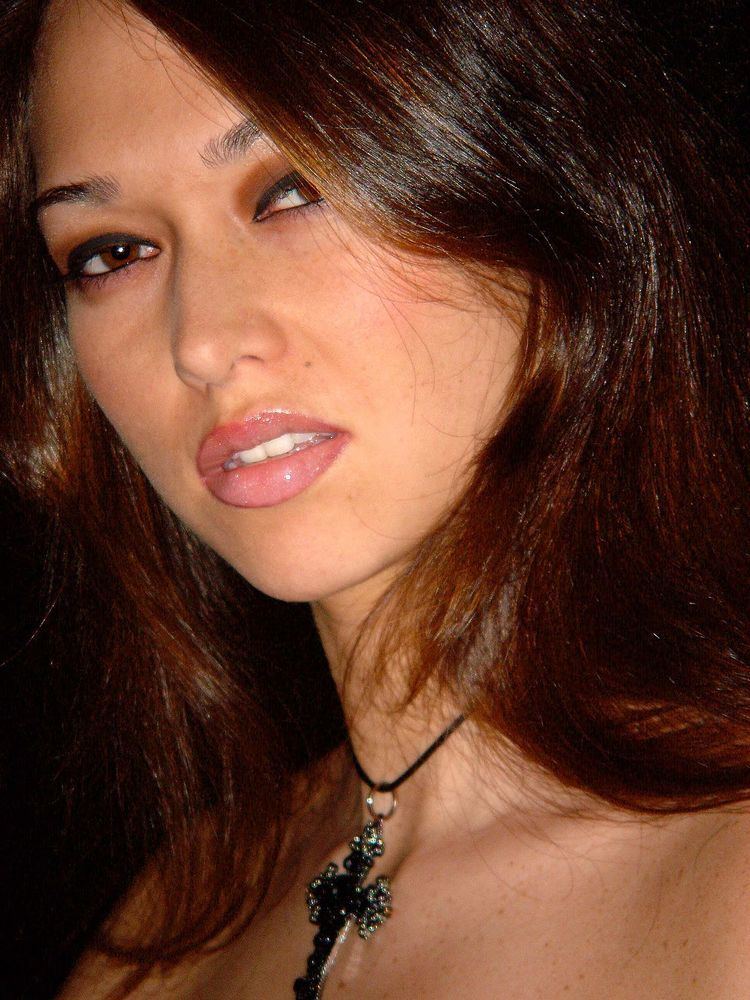 Personal life: Anja is married to Priv.-Doz. Dr. Michael Hubalek.
Some highlights:
Anja sang with Aretha Franklin & Peabo Bryson the song "Power of Peace". Aretha words about Anja: "This girls voice is pure magic!" (published in Ö3 Magazin)
Anja was interviewed and sang on live Tv reaching millions of people in Asia, the Middle East and Australia. (Interview by 'Trey' on Rupert Murdoch 'Channel V')
Anja sang after meeting & becoming friendly with Dr. Michael Aris, a song dedicated to his wife Nobel Peace Prize Winner Aung San Suu Kyi. Mrs. Suu Kyi heard the song and praised Anja for her beautiful voice.
Anja sang a duet called "Hanome" with the famous Greek singer Notis Sfakianakis. The song was released on his album which reached multiple platinum status.
Anja's song "Bringing out the best in me" (co-written with Jeff Cohen) was featured in the WB television series Jack & Jill starring Amanda Peet.
Anja sang the song "Do anything" for the animated television series "SimsalaGrimm" produced by Greenlight Media and BMG Ariola
Anja sang for King Konstantin and Queen Anne-Marie of Greece, as well as for their two sons Prince Pavlos and Prince Nikolaos.
The movie, Bombay Dreams, features a main character song entitled 'Falling Apart'. Anja both wrote and sang the song for the movie and soundtrack.
Swedish singer "Darin" recorded Anja's song "Why does it rain" (co-written with Jorgen Elofsson) for his platinum selling album "The Anthem". The song is getting massive airplay and has reached gold status as a single.
German Idol runner up Martin Stosch sings Anja's song "I can reach heaven from here" (another co-write with Elofsson).
Anja recorded George Duke's song "Soon" for Gerald McCauley's (nephew of music legend George Benson to be released album. The song also features India Arie and Shanice. The album also includes incredible artists such as Stevie Wonder, Snoop Dogg, and many more....
Anja just signed on as a songwriter with Jörgen Elofsson, who sold over 100 Million albums with his songs. Jörgen offers Anja the opportunity to work with him on projects for world famous artists ranging from Leona Lewis to Kelly Clarkson to Il Divo and so many more…
Anja sang for the Eurobowl 2009 (European Football Finals) where Austria won against France
Anja sang the "Mountain Duet" from the musical "Chess" with swedish superstar Måns Zelmerlöw. It was released 2012 on the Uppsala Choir Orphei Drängar CD with all famous swedish singers of different genres and Anja was the only non Swede to be asked to participate by maestro Peter Nordahl.
Anja co-wrote the first single "Starting over" of famous Japanese artist MiChi for her 2013 released album "Eyes wide open". The song was also used as the ending theme song for the American TV series Hart of Dixie. Michael McCarthy's review of the song: "Starting over" is MiChi's first single of 2013. There's quite a bit of English sprinkled throughout the extremely catchy track, which finds MiChi's delightful voice soaring as it hits some impressive high notes. It clocks in at 3:07 but it's so infectious that it feels like it's only a minute and a half. It's definitely a song you'll find yourself listening to again and again. And again.
Solo Band (2005-2008)
Anja's rock band came together sometime around 2006 and featured Steve Schalk (brother of ex-Candiria drummer Ken Schalk) as well as Jordan Plingos (of 40 Below Summer) on guitars. It also featured other musicians from the New York City area, Teddy Williams on bass and Troy Young on drums. The band recorded an EP entitled "Step into My World" which was self-produced by Steve Schalk along with Max Illidge. The groups sound on one of their pages was described as "Mariah Carey singing for Stone Temple Pilots."
The band's first show was on November 4, 2006 - a nearly sold out crowd opening for 40 Below Summer and Black Market Hero at the Starland Ballroom in Sayreville, New Jersey. This was one of just 2 shows drummer Troy Young played with the group after which he was replaced by Carlos Aguilar (also of 40 Below Summer) After this the band continued to write songs and play shows many of which were at Arlene's Grocery in New York City with hopes of gaining label interest and signing a deal. Throughout 2007 the band played roughly 10-12 shows, one of which was on July 21 as an opening act for the record release of Long Island hard rock band Year of the Locust (Ride On) featuring Chris Redd (Chris Kerrigan) on lead guitar formerly of hardcore/punk legends Murphy's Law. Their last of which being October 4, 2007. While reception at the shows and online was mostly all positive the band never signed with a label and drummer Carlos Aguilar left in the fall of 2007. Micah Havertape formerly of the group Flaw filled in for a few shows and it took the band months to find their full-time replacement in Ricky Solerno. In 2008 for unknown reasons the band appears to have not been active in over a year.
Influences
Anja has listed her vocal influences as Mahalia Jackson, Aretha Franklin, Minnie Riperton, Whitney Houston, Mariah Carey, and Beth Gibbons of Portishead.
Songs on compilations/collaborations
"Hanome" (with Greek singer Notis Sfakianakis)
"Do Anything" (for German cartoon Simsala Grimm)
"Falling Apart" (for The Bombay Dreams Soundtrack)
"Bringing Out the Best in Me" (for US TV Series Jack & Jill)
"Soon" (Anja feat. India Arie & Shanice for Gerald McCauley's "the Gift" album)
"Why Does It Rain" - Darin (The Anthem)
"I Can Reach Heaven from Here" - Martin Stosch
"Mountain Duet" -(with Swedish singer Måns Zelmerlöw)
Band
"Step into My World" EP (2006)
Step into My World
Over Now
My Guardian (Opa) (later rerecorded)
One More Try
Running Through My Veins
Other Songs
Addiction
I Feel Like Crying
Enough
Catharsis
Let Me Be Me
Silence
Stand Up
Home
Got It All
References
Anja Steinlechner Wikipedia
(Text) CC BY-SA