Covid-19
Librarian




Vassar College




Librarian




Anita Hemmings




Andrew Jackson Love







Anita Florence Hemmings


June 8, 1872 (

1872-06-08

)

Boston, Mass




1960, New York City, New York, United States




New York City, New York, United States
Anita Florence Hemmings, (June 8, 1872 – 1960) was the first African-American woman to graduate Vassar College and was a Librarian/Foreign Cataloger at the Boston Public Library. Her parents were Dora Logan and Robert Williamson Hemmings. Her brother graduated from M.I.T. in 1897.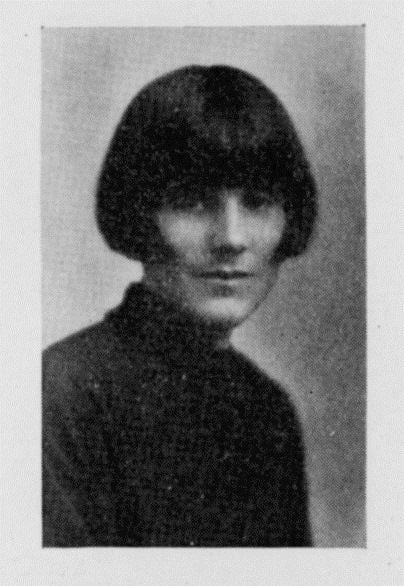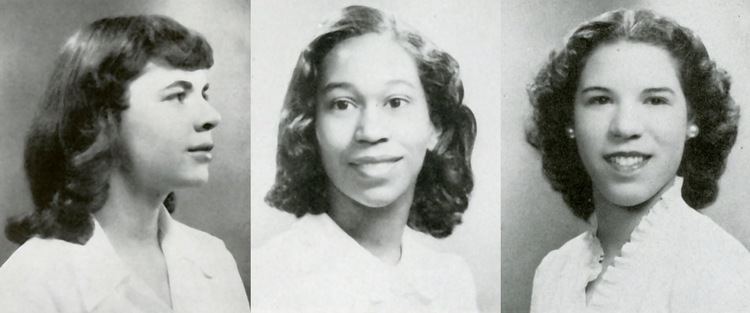 Hemmings was born in 1872 to Dora Logan and Robert Williamson Hemmings. She was a Protestant Episcopalian. She married Dr. Andrew Love in 1903 and had three children, Ellen, Barbara and Andrew Jr.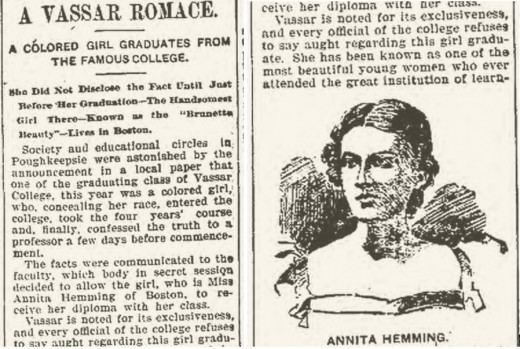 Like some black Americans at the time, Hemmings and her husband passed as white for socioeconomic benefit. They did not inform their children of their racial heritage.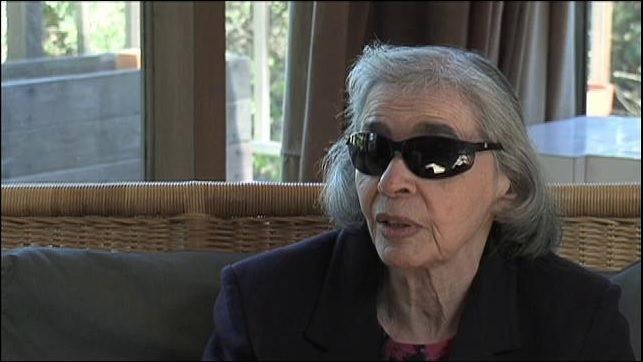 Anita Hemmings attended preparation school at Girls High School in Boston and Northfield Seminary. The school was not aware of her race until her graduation. She graduated A.B. (Vassar College) in 1897. Later, rumors circulated that she should have been valedictorian, but they were false. Some considered Anita the most attractive woman in her class, it was whispered that she had 'Indian blood' which accounted for her dark hued complexion and straight black hair. She sang soprano in the glee club and was the featured soloist at the local churches in Poughkeepsie.

In 1997, Vassar African American studies students petitioned college President Frances D. Fergusson to recognize Anita Hemmings at that year's centennial celebration. Writing about it in Vassar Quarterly, Olivia Mancini, a local journalist, argued: "It brought [Hemmings'] graduation and presence to a level of honor that it should have had a hundred years ago." Vassar has acknowledged Anita Hemmings as the first African-American to graduate the college, but for almost all of her college career, she 'passed' as white. Today she would be listed as black, or other ethnic designation. Then, she was one of the class of Multiracial Americans. The term may also include Americans of mixed-race ancestry who self-identify with just one group culturally and socially (cf. the one-drop rule)
Anita Florence Hemmings Wikipedia