Asante has also played for English sides Arsenal Ladies and Chelsea Ladies, plus Saint Louis Athletica, Chicago Red Stars, Washington Freedom and Sky Blue FC in Women's Professional Soccer (WPS). Before signing for Malmö in 2013 she had spent two seasons in Sweden with Göteborg. Known as Neets to her teammates, Asante is of Ghanaian descent.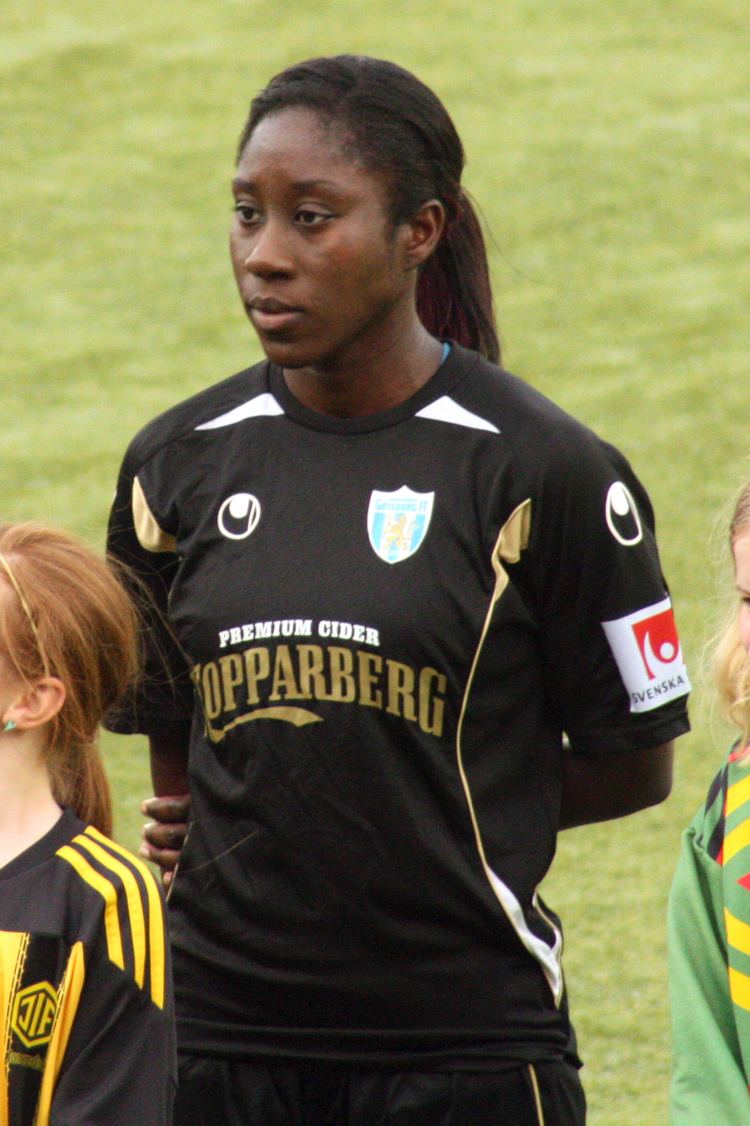 Asante studied Politics and English BA at the Business School of Brunel University in London, benefiting from the UK "Government's Talented Athletes Scholarship Scheme" which helps athletes in full-time education. While in America she undertook a Ph.D. in the governorship of women's football.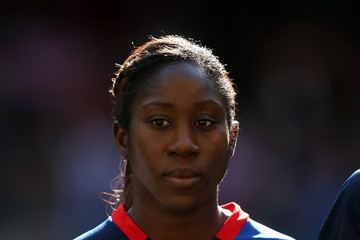 Asante joined her first club Arsenal as a junior in 1998. She became a senior player in 2003/2004 season. Asante was part of the Arsenal team that won the quadruple in 2006/2007, collecting the UEFA Women's Cup, FA Women's National Premier League, FA Women's Cup and the FA Women's Premier League Cup. Asante was part of the Arsenal team that made history by being the first team outside Germany or Scandinavia to win the UEFA Women's Cup. Asante is reported to have played exceptionally well in the final.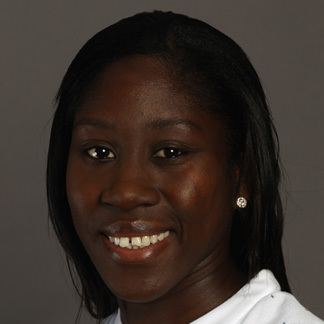 On 3 July 2008, it was announced that Asante along with teammate Lianne Sanderson had joined Chelsea Ladies. Upon signing Asante said: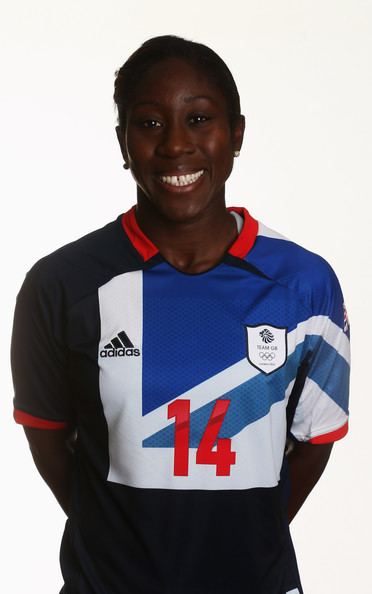 "I want to compete with the likes of Arsenal and Everton and hopefully get to some finals, like the League Cup Final. But I also don't want to assume anything; it is going to take a lot of hard work as well as getting the girls together to seek that ambition. But it is such a great squad here at Chelsea, with lots of enthusiasm and lots of young players. We also know a lot of the younger players who were at Arsenal before and our England team mates, but there are so many other players who want to win things and will be up for it this season."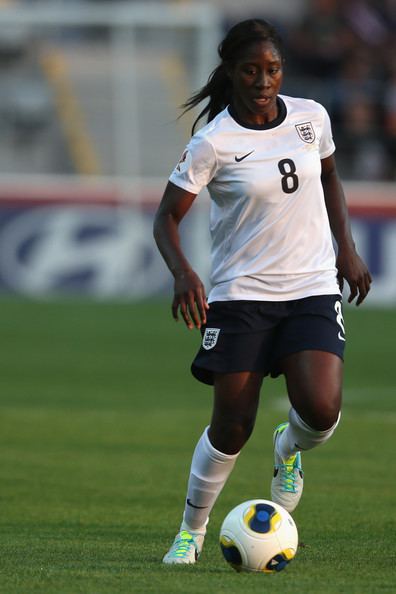 Arsenal manager Vic Akers publicly criticised the players after their departure: "You think you've the respect of players, and then they do that. It's a sorry state of affairs."
In 2009 Asante joined New Jersey–based WPS franchise Sky Blue FC. She helped the club win the inaugural WPS championship. On 6 May 2010 Asante was traded to the Saint Louis Athletica in return for India Trotter. When the Saint Louis Athletica folded on 27 May 2010, she was acquired by the Chicago Red Stars. She was subsequently traded to the Washington Freedom on 6 August 2010.
In December 2010 Asante returned for a second spell at Sky Blue FC, after Jim Gabarra, her coach at Washington Freedom, took the reins at Sky Blue. With the demise of WPS prior to the 2012 season, Asante signed a contract with Swedish club Kopparbergs/Göteborg FC. Her first match for Göteborg was back at Arsenal in the UEFA Women's Champions League quarter final, a 3–1 first leg defeat. Asante played 41 league games for Göteborg over the two seasons, scoring nine goals, before she signed for national champions LdB FC Malmö in October 2013. Due to a foot injury, it was not expected that Asante could play in Malmö's looming Champions League fixture with holders VfL Wolfsburg.
Asante played in the England Under 17 women's team. She also was a member and captain of the England women's Under 19 team and played in the inaugural FIFA World Under 19 Youth Championship in Canada in 2002. She won 11 international caps in all at this level. She was in the first call up for the England Under 21 women in 2004, a month after her senior international début.
Asante made her senior international début as a substitute against Iceland in May 2004. Her first full international was against Northern Ireland in March 2005. She scored her first international goal in only her second full international which was against Norway in April 2005. This turned out to be the winning goal. Asante was named in England's squad for UEFA Women's Euro 2005.
Asante played in the 2011 FIFA Women's World Cup and made her 50th senior international appearance in England's 2–0 win over eventual champions Japan. Having been part of the English squad which reached the final of UEFA Women's Euro 2009, Asante was confident of England's chances ahead of UEFA Women's Euro 2013. She was substituted at half time in England's 3–0 defeat to France which sealed a first round elimination.
In 2015 politically active Asante was "a glaring omission" from England's squad for the 2015 FIFA Women's World Cup in Canada. She had been the only English player to sign a petition against the controversial artificial turf used at the tournament.
Scores and results list England's goal tally first.
In June 2012 Asante was named in the 18–player Great Britain squad for the 2012 London Olympics. She played in all four games as Great Britain were beaten 2–0 by Canada in the last eight.
Personal
Outstanding Achievement Awards – 19 May 2006–Presented by the Queen at Brunel University
Player of the year – (2003/2004)
Sports Award – (Ghana Professional Awards 2004)
Nationwide Player of the month – March 2006
Team
UEFA Women's Cup – (Arsenal) 2007
FA Women's Cup – (Arsenal) 2004, 2006, 2007, 2008
FA Women's National Premier League – (Arsenal) 2004, 2005, 2006, 2007, 2008
FA Women's Premier League Cup – (Arsenal) 2005, 2005, 2007
Quadruple winners – 2007 (UEFA cup, League, League cup and FA cup)
Double winners – 2006, 2008 (League and FA cup)
Svenska Cupen - (Göteborg) 2012
Svenska Supercupen - (Göteborg) 2013