Covid-19
Anissa Helou





Author






Mediterranean Street Food, Levant: Recipes and Mem, Modern Mezze, The Fifth Quarter, Savory Baking from the
Anissa Helou (born 1 February 1952) is a London-based cookbook author, teacher, and chef specialising in the cuisines of the Mediterranean, Middle East and North Africa.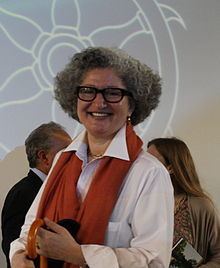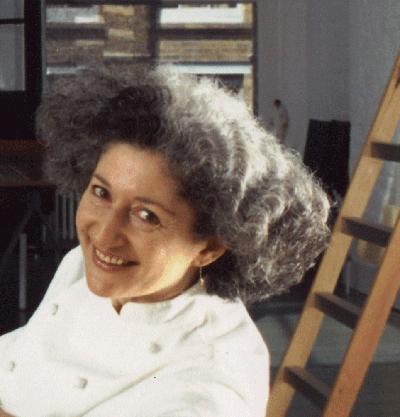 The daughter of a Syrian father and a Lebanese mother, Anissa left her native Lebanon at the age of 21 to study interior design in London.
Following completion of the Sotheby's Works of Art course, she started working for the auction house, becoming their representative for the Middle East. At the age of 24 she opened an antiques shop in Paris, and shortly after became a freelance art consultant based in London. Between 1978 and 1986, she lived in Kuwait acting as an advisor to members of the ruling family, returning to London in 1986.
Encouraged by a friend in the publishing world, and inspired by the Lebanese civil war, Anissa wrote her first cookbook, Lebanese Cuisine. In 1994, Lebanese Cuisine was published. Robert Irwin described it as "no mere utilitarian manual, but a wistful evocation of feats and picnics held in an easy-going, Levantine environment which all but came to an end ... in 1975". The book was short-listed for an André Simon Award.
In 1999, Anissa changed her life by selling a number of collections at Christie's. She also sold her Victorian house and bought a two-storey warehouse loft in Shoreditch, which she converted into a modern minimalist living and working space. It is here that she teaches in her state-of-the-art kitchen.
In 2013 Anissa was listed by Arabian Business as one of the 500 most powerful Arabs in the world, and one of the 100 most powerful Arab women.
Her latest book, "Levant" was published in 2013 and was selected as one of Observer Food Monthly's 20 food books of the year, Gourmet Travellers best books of 2013, 14 Best Cookbooks Of 2013 by BuzzFeed and one of Marie-Claire Digby's top ten food books of the year
Books
Savory Baking from the Mediterranean (2007)
Modern Mezze (2007)
The Fifth Quarter: An Offal Cookbook (2005) - "Most Innovative UK Food Book", 2005 World Gourmand Awards
Mediterranean Street Food (2002) - "Best Mediterranean in the English Language", 2002 Gourmand Awards
Cafe Morocco (1999)
Lebanese Cuisine (1994) - Shortlist, Andrew Simon Book Awards
Levant (2013)
Articles
Herald Tribune - "Reality Behind Islamic Auctions" p7 (1977)
World Of Interiors - "Angler's Reach" p136 (1987)
Waitrose Food Illustrated - "A Taste for the Bazaar" p50 (1998)
Evening Standard Homes & Property - "Completely Different" p9 (1999)
BBC Good Food Magazine - "I've got to have that!" p80 (2003)
Food & Wine Magazine - "Modern Mediterranean Kitchen: Anissa Helou" p152 (2004)]
Times Magazine (Saturday) - "Living The Dream" p65 (2005)
Cooking Light - "comfort food of the chefs"
Saveur - "Breaking the Fast" (08/04/2011)
Observer Food Monthly - "Kitchen Diaries" p60 (13/04/2014)
The Guardian - "Anissa Helou's Last Supper" (03/05/2014)
Anissa Helou Wikipedia