Covid-19
Anicka Yi









Anicka Yi (born 1971 in Seoul, South Korea) is a conceptual artist who works in fragrances. Her works include boiling shredded Teva sandals in recalled powdered milk, stretcher frames of soap, and mixtures of stainless steel shower heads and fish-oil pills "arranged into something elegantly allegorical about the various industries that constitute our identity."Anicka Yi lives and works in New York.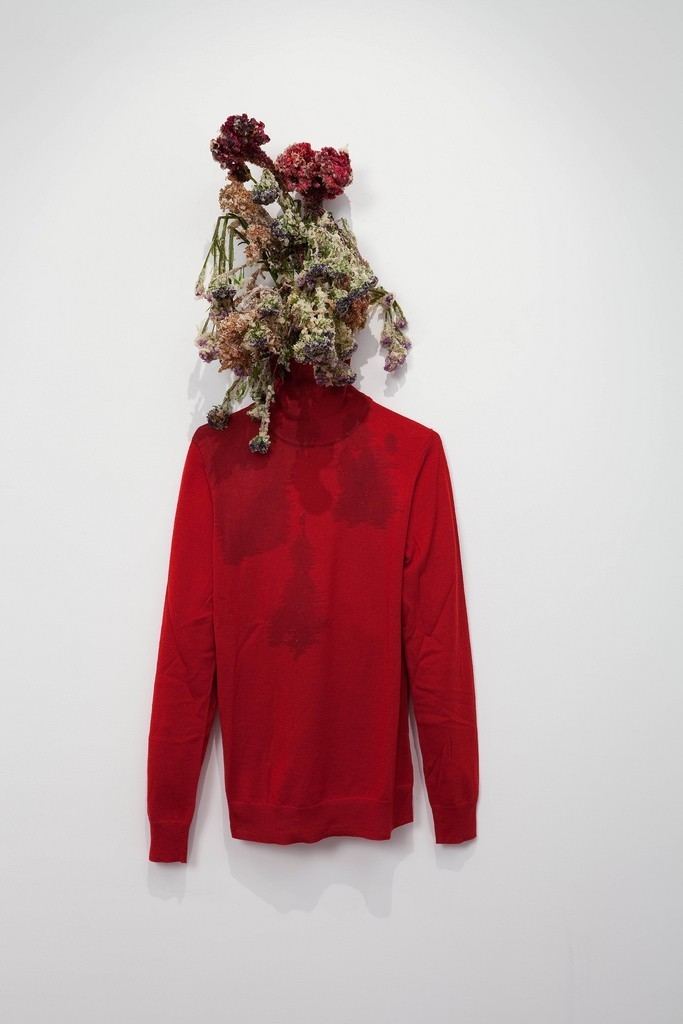 Her work involves scent, tactility and perishability as a means to reconfigure the epistemological and sensorial terms of a predominantly visual art world. In her 2015 show at The Kitchen in New York City, You Can Call Me F, Anicka took swabs from 100 women and with the help of MIT synthetic biologist Tal Danino cultivated the bacteria in an agar billboard that "assaults visitors" to help answer the question "What does feminism smell like?"
Her work has been compared to Joseph Beuys. Yi was the winner of the biannual 2016 Hugo Boss Prize presented by the Guggenheim.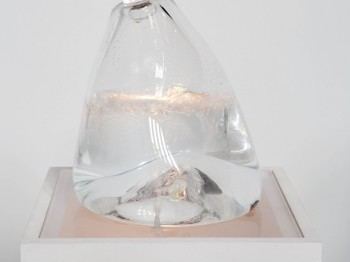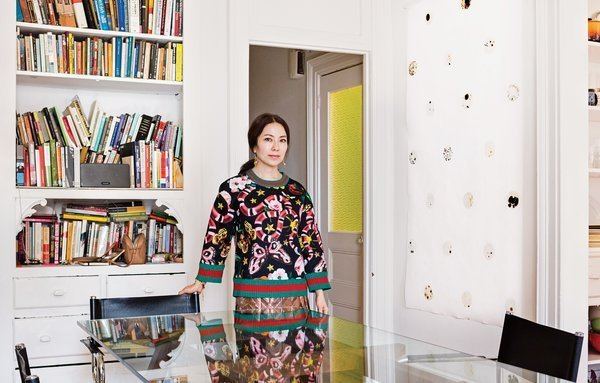 Divorce, 47 Canal, New York
Denial, Lars Friedrich, Berlin
SOUS-VIDE, 47 Canal, New York
Excuse Me, Your Necklace Is Leaking, Green Gallery, Milwaukee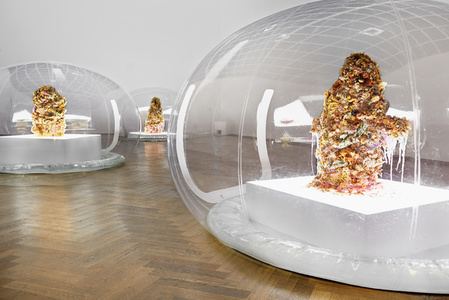 2017 Whitney Biennial
12th Biennale de Lyon
Studiolo, Zurich
Museum of Contemporary Art, North Miami
Museum of Contemporary Art (Basel)
White Flag Projects, Saint Louis
Sculpture Center, New York
White Columns, New York
West Street Gallery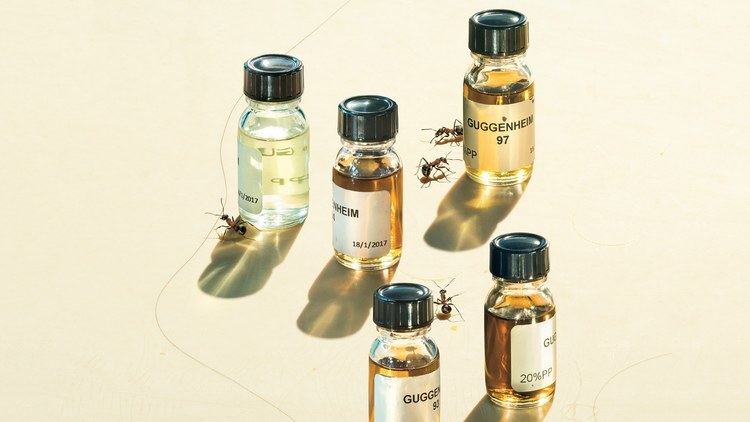 2011: Louis Comfort Tiffany Foundation Award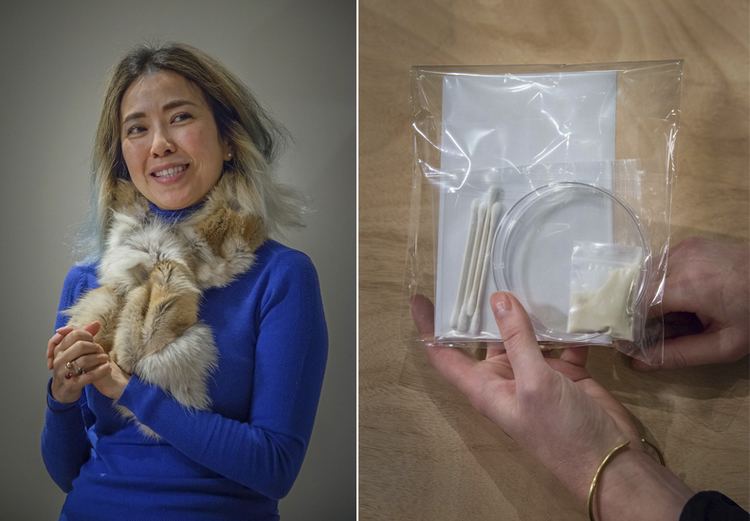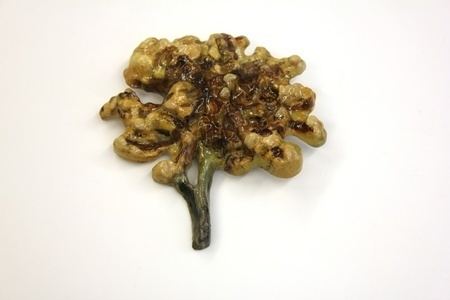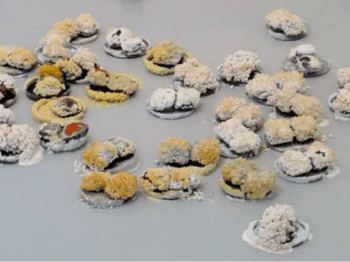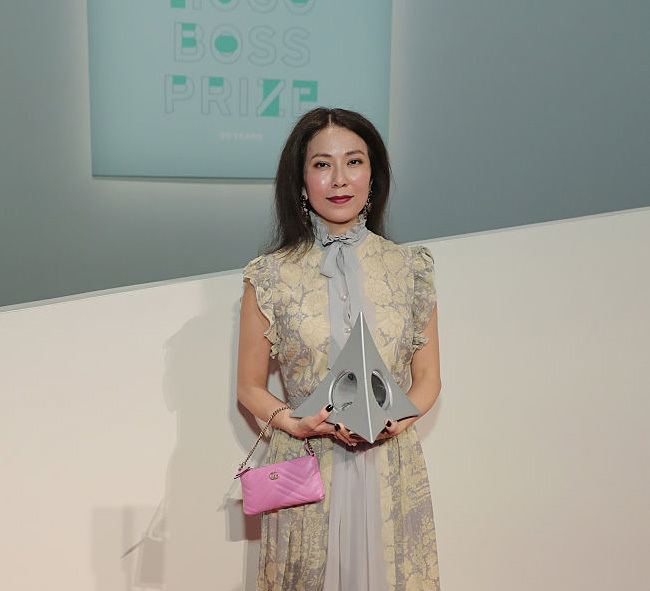 Anicka Yi Wikipedia