Covid-19
Angelo Froglia





January 11, 1997






Accademia di Belle Arti di Firenze
Angelo Froglia (23 March 1955 – 11 January 1997) was an Italian painter.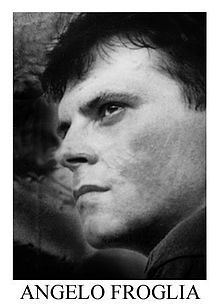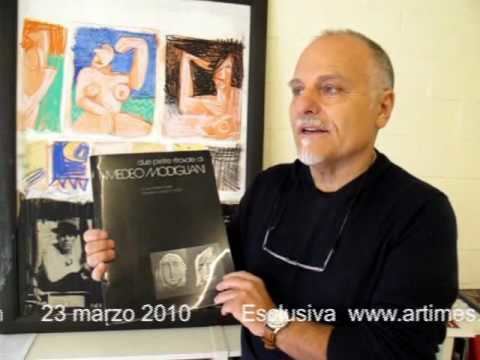 Froglia was the creator of the scandal of the heads of Modigliani.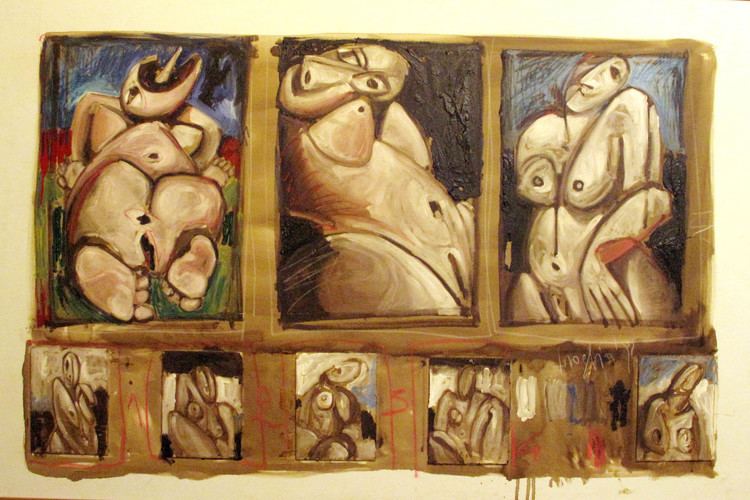 Angelo Froglia, painter and sculptor from Livorno, attended artistic high school and then enrolled at the Accademia di Belle Arti in Florence. In 1971 he rented a studio and began painting. In 1974 he participated in the Rome Quadriennale. In 1977, during the Years of Lead, he took part in the armed struggle and ended up in jail. At a young age Froglia was involved in drug-taking. In 1981, he was released from prison and moved back to Livorno where he resumed painting and drugs. In 1984, he carried out the act which led his name to appear in all the newspapers of the world: the hoax of the false heads found in the canal in the city of Livorno, and attributed to Amedeo Modigliani.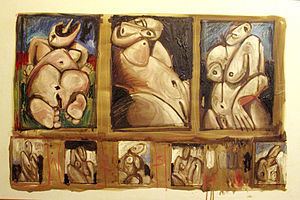 Froglia also created a video about the event entitled "Peitho e Apate ... della persuasione e dell'inganno (Cherchez Modi)" and was given an award by critics at the Turin Film Festival in 1984. From 1985 Angelo Froglia produced a great number of paintings and organised exhibitions in Italy and abroad, although his health was undermined by drugs. In time he became tired of being known as the protagonist of the "Modigliani Scandal", even though he had never considered it as a "hoax" but rather as a performance of social aesthetic significance. Shortly before his death, Froglia confided to his friend and art critic Massimo Carboni that, "time does not count, I work within my possibilities. The important thing is the conviction that you put into it."(Il Tirreno, January 1997,"Un cuore buono, una mano felice".) Angelo Froglia died following a long illness on 11 January 1997.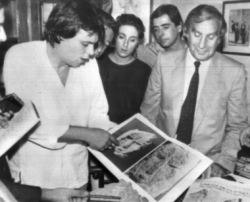 1974, Quadriennale romana
1975, Immagine critica. Casa della Cultura Livorno
1984, Museo Villa Maria. In

occasione della mostra "L'altro Modigliani". Vengono esposte le sue sculture (Modi 1 e Modi 2) scambiate, dalla critica, per quelle di Modigliani
1985, Festival Internazionale del Cinema di Torino
1989, Angelo Froglia. con Galleria Rotini a Nurnberg 4, Norimberga
1989, Angelo Froglia. con Galleria Rotini a Bergamo, Bidart
1989, Angelo Froglia. con Galleria Rotini a Biaf, Barcellona
1990, Angelo Froglia. con Galleria Rotini a Bologna, Arte Fiera
1991, Angelo Froglia. con Galleria Rotini a Milano, Internazionale d'Arte
1991, Angelo Froglia. con Galleria Rotini a Padova, Arte 91
1991, Angelo Froglia. con Galleria Rotini a Lineart, Ghent Belgio
1992, Angelo Froglia. con Galleria Rotini a Arco, Madrid
1992, Mediterranea e altre storie. personale Galleria Rotini Livorno
1997, Retrospettiva 1973-1996" - Livorno stazione marittima
1997, Retrospettiva 1973-1996" - Milano dal 10 settembre al 24 settembre
2010, "Angelo Ritrovato" Centro Culturale Michon, Livorno 23 Marzo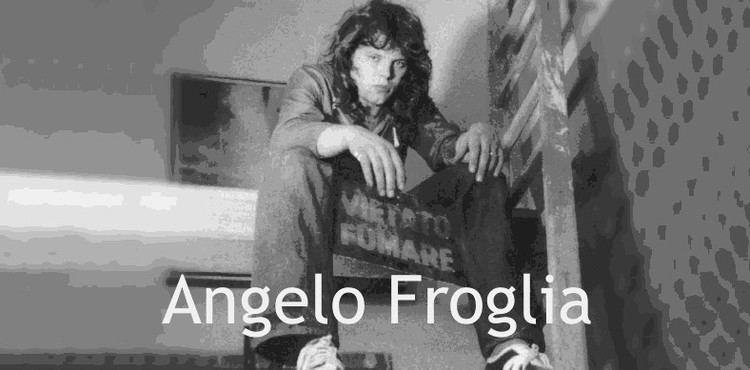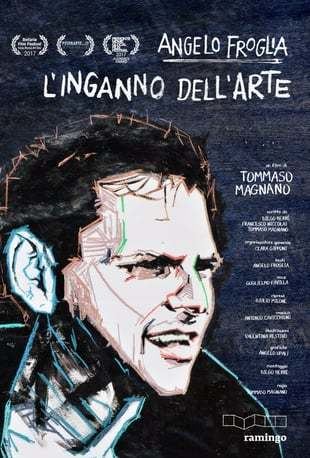 Angelo Froglia Wikipedia