Name

Anemone(Flower)




Role

Plant




Scientific name

Anemone





Rank

Genus






Lower classifications

Anemone nemorosa, Anemone coronaria, Japanese anemone, Anemone sylvestris, Anemone blanda




Higher classification

Ranunculaceae



Anemone is a genus of about 200 species of flowering plants in the family Ranunculaceae, native to temperate zones. The genus is closely related to Pulsatilla ('Pasque flower') and Hepatica; some botanists even include both of these genera within Anemone.
Contents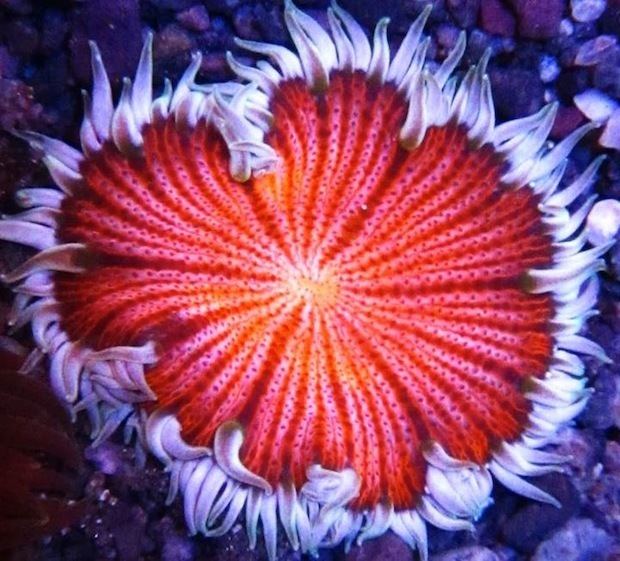 Flower gardening tips how to grow japanese anemone anemone x hybrida
Description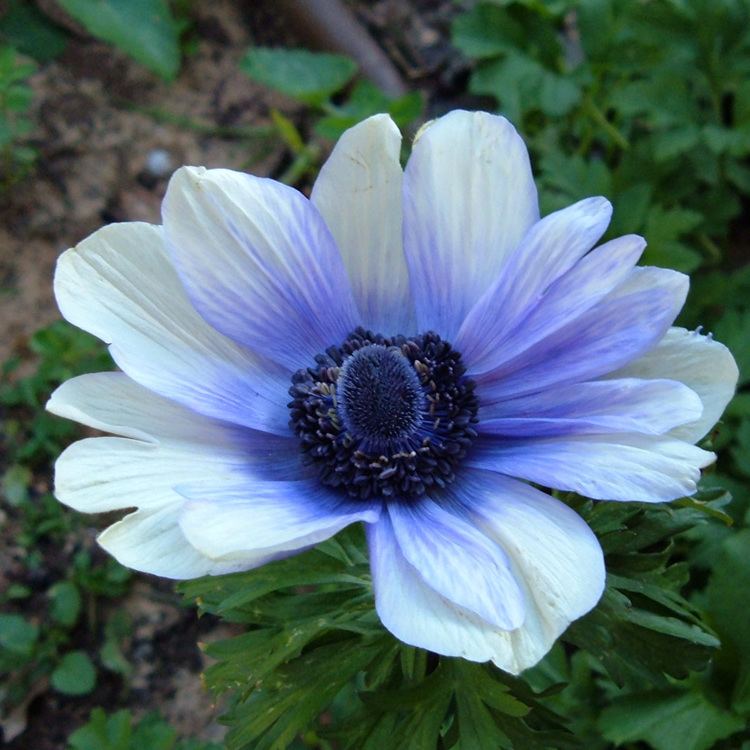 Anemone are perennials that have basal leaves with long leaf-stems that can be upright or prostrate. Leaves are simple or compound with lobed, parted, or undivided leaf blades. The leaf margins are toothed or entire.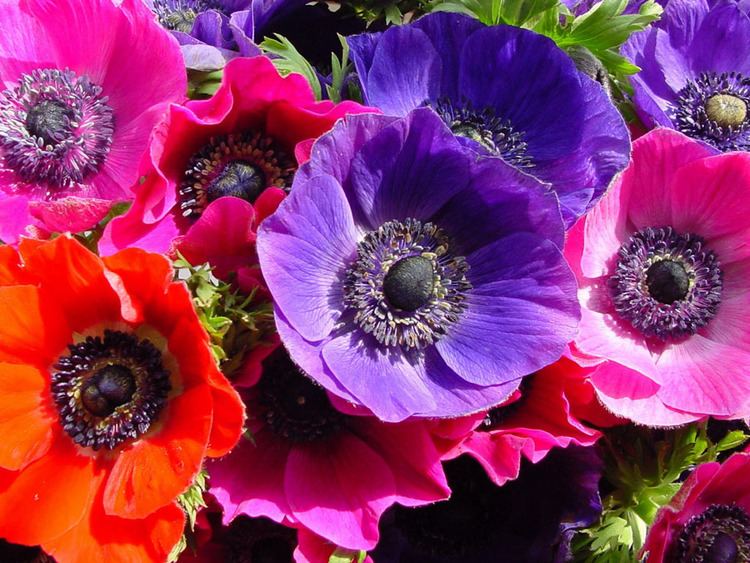 Flowers with 4–27 sepals are produced singly, in cymes of 2–9 flowers, or in umbels, above a cluster of leaf- or sepal-like bracts. Sepals may be any color. The pistils have one ovule. The flowers have nectaries, but petals are missing in the majority of species.
The fruits are ovoid to obovoid shaped achenes that are collected together in a tight cluster, ending variously lengthened stalks; though many species have sessile clusters terminating the stems. The achenes are beaked and some species have feathery hairs attached to them.
Anemone are called "wind flowers." Anemone is derived from anemoi who were the Greek wind gods.
Taxonomy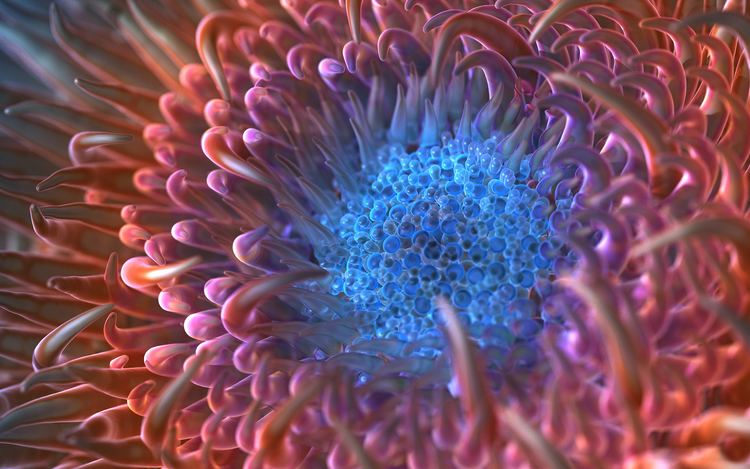 Anemone is situated in the tribe, Anemoneae, subfamily Ranunculoideae, of the Ranunculaceae family. As considered in the broader sense (sensu lato) the genus subsumes a number of previously independent genera including Hepatica, Pulsatilla, Knowltonia, Barneoudia and Oreithales. Several of these were included as separate genera within Anemoneae by Wang et al., a tribe with six genera in total.
Early molecular analyses divided into the genus into two subgenera (Anemonidium and Anemone), with seven sections, and 12 informal subsections. Ziman and colleagues (2008) treated the genus Anemone as 5 subgenera, 23 sections, 4 subsections, 23 series and about 118 species. A further reclassification by Hoot and colleagues (2012) estimated 200 species.
Hoot et al. found many of the previously defined subdivisions, based on morphological characteristics were polyphyletic or paraphyletic. In contrast two clearly defined monophyletic clades emerged corresponding to the above two subgenera. Anemonidium demonstrated four subclades, corresponding to sections. The larger subgenus Anemone showed a similar pattern.
Hoot et al. proposed the following two subgenera (and sections) be retained;
Anemonidium (Spach) Juz.
Hepatica Spreng.
Keiskea Tamura
Anemonidium Spach
Omalocarpus DC.
Anemone L.
Pulsatilloides DC.
Pulsatilla (Mill.) DC.
Rivularidium Jancz.
Anemone L.
Within these sections a number of subsections and series were defined.
Species
The 2008 Flora of North America estimated there were 150 species of Anemone, including:
Former Pulsatilla species
Pulsatilla alpina – Alpine Anemone
Anemone occidentalis – Western Pasqueflower
Pulsatilla patens – Pasqueflower, Prairie Crocus
Anemone pulsatilla – Pasque Flower (see Pulsatilla vulgaris)
Former Hepatica species
Anemone hepatica – syn. Hepatica nobilis
Anemone acutiloba
Etymology
According to the Oxford English Dictionary, Greek anemōnē means "daughter of the wind", from ánemos the wind god + feminine patronymic suffix -ōnē (i.e. daughter). The Metamorphoses of Ovid tells that the plant was created by the goddess Venus when she sprinkled nectar on the blood of her dead lover Adonis. The name "windflower" is used for the whole genus as well as the wood anemone A. nemorosa.
Diseases and pests
Anemone species are sometimes targeted by cutworms, the larvae of noctuid moths such as Angle Shades and Heart and Dart.
Cultivation
The anemone has four leaves they have 10 lullenMany of the species are favorite garden plants, providing colour throughout the season from early Spring into Autumn. bier Numerous cultivars have been selected. In horticultural terms there are three main groups:-
spring-flowering species found in woodland and alpine meadows, often tuberous or rhizomatous; e.g. A. nemorosa, A. blanda
spring- and summer-flowering species from hot dry areas, with tuberous roots, e.g. A. coronaria
summer- and autumn-flowering species with fibrous roots, which thrive in moist dappled shade; e.g. A. hupehensis
Of the late spring bulbs, A. blanda is one of the most common, and is often sold as a mixture of colours, although purple predominates. The genus contains many other spring-flowering plants, of which A. hortensis and A. fulgens have less divided leaves and splendid rosy-purple or scarlet flowers. They require similar treatment.
Among the best known summer anemones is A. coronaria, often called the poppy anemone, a tuberous-rooted plant, with parsleylike divided leaves, and large showy poppylike blossoms on stalks of from 15–20 cm high; the flowers are of various colours, but the principal are scarlet, crimson, blue, purple, and white. There are also double-flowered varieties, in which the stamens in the centre are replaced by a tuft of narrow petals. It is an old garden favourite, and of the double forms there are named varieties.
Anemone hupehensis, and its white cultivar 'Honorine Joubert', the latter especially, are amongst the finest of autumn-flowering hardy perennials; they grow well in light soil, and reach 60–100 cm in height, blooming continually for several weeks. A group of dwarf species, represented by the native British A. nemorosa and A. apennina, are amongst the most beautiful of spring flowers for planting in woods and shady places.
Anemones grow best in a loamy soil, enriched with well-rotted manure, which should be dug in below the tubers. These may be planted in October, and for succession in January, the autumn-planted ones being protected by a covering of leaves or short stable litter. They will flower in May and June, and when the leaves have ripened should be taken up into a dry room till planting time. They are easily raised from the seed, and a bed of the single varieties is a valuable addition to a flower-garden, as it affords, in a warm situation, an abundance of handsome and often brilliant spring flowers, almost as early as the snowdrop or crocus. Anemone thrives in partial shade, or in full sun provided they are shielded from the hottest sun in southern areas. A well-drained slightly acid soil, enriched with compost, is ideal.
It is best to harvest cut flowers early in the morning while it is still cold outside while the bloom is still closed. To open your flowers place in room temperature water out of direct sun. Anemones are a great cut flower and will give you around nine days of vase life when properly cared for. Anemone blooms can be purchased from a florist between November and June depending upon availability.
Anemone in culture
The anemone has several different meanings depending on the culture and context in which the flower is being used.
Several of the Western meanings of anemone flowers pertain to the Greek Mythology of the origin of the anemone flower featuring Adonis and Aphrodite. Aphrodite kept Adonis as a lover, and in their jealousy, the other Greek gods murdered Adonis. After his death, Aphrodite wept over his grave in mourning, and her tears for her fallen love grew into Anemone flowers. This origin story lends itself to the Classical dual meanings of the arrival of spring breezes and the death of a loved one.
In the Victorian language of flowers, the anemone represented a forsaken love of any kind, while European peasants carried them to ward off pests and disease as well as bad luck.
In Eastern cultures, the meanings are very different. In Chinese and Egyptian cultures, it was considered a symbol of illness due to its coloring. It is also a symbol of bad luck to many Eastern cultures, and because of its origins, the Japanese Anemone tends to mean ill tidings.
References
Anemone Wikipedia
(Text) CC BY-SA