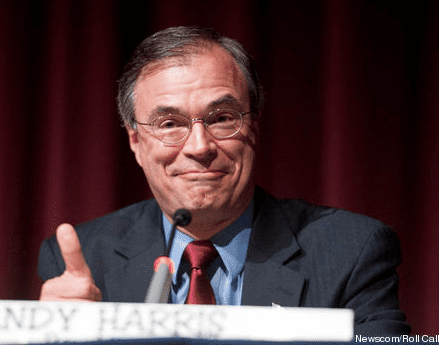 Harris's father was Zoltán Harris, an anesthesiologist who was born in Miskolc, Hungary, in 1911 and emigrated to the United States in 1950; his mother, Irene, was born in Poland. He grew up in Queens, New York, and attended Regis High School in Manhattan.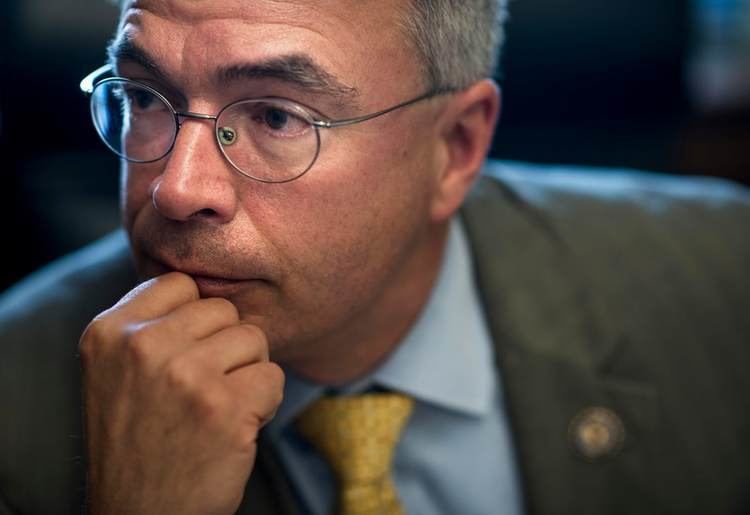 Harris earned his B.S. in biology (1977) and his M.D. (1980) from The Johns Hopkins University. The University's Bloomberg School of Hygiene and Public Health conferred the M.H.S. in 1995 in Health policy and management and also Health Finance & Management.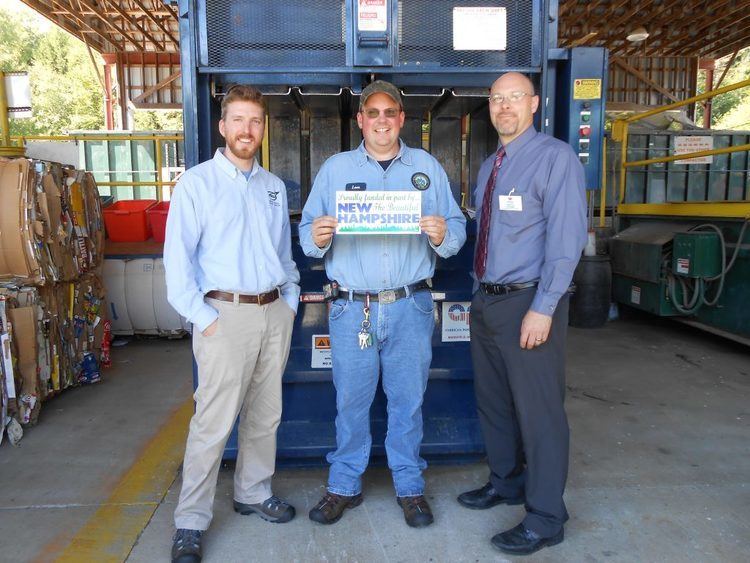 Harris served in the Navy Medical Corps and the U.S. Naval Reserve as a lieutenant commander on active duty during Operation Desert Storm and currently serves as a commander. He has worked as an anesthesiologist, as an associate professor of anesthesiology and critical care medicine, and as chief of obstetric anesthesiology at the Johns Hopkins Hospital. Harris also served as commanding officer for the Johns Hopkins Naval Reserve Medical Unit from 1989 to 1992.
Harris was first elected to the Maryland Senate in 1998 for District 9 for Baltimore County. He defeated his predecessor, Minority Leader F. Vernon Boozer, in the 1998 primary election. A major factor in the race was Boozer's role in derailing an attempt to ban partial-birth abortion a year earlier; the bill's sponsor, fellow state senator Larry Haines, supported Harris's primary bid. In the general election he defeated Democrat challenger Anthony O. Blades.
His district was later redrawn to be District 7, representing Baltimore County and Harford County, succeeding Norman Stone. He defeated Democratic challenger Diane DeCarlo in the general election in 2002, and from 2003 to 2006 served as the minority whip. In 2006 he won re-election, this time defeating Patricia A. Foerster. He was succeeded by J. B. Jennings.
Harris defeated incumbent Republican Wayne Gilchrest and State Senator E.J. Pipkin in the Republican primary for Maryland's 1st congressional district. Harris ran well to the right of Gilchrest, one of the leading moderate Republicans in the House. He explained that he was upset with Gilchrest's decision to support a Democratic bill setting a timetable for troop withdrawal from Iraq and suspected that many of his constituents also felt that way. He was endorsed by the Club for Growth, which raised nearly $250,000 for him, and by former governor Bob Ehrlich, seven of 10 state senators who represent parts of the district, and House Minority Leader Anthony O'Donnell. His general election opponent Frank Kratovil attacked the Club for Growth's policies, and Harris for having its support. Gilchrest endorsed Kratovil for the general election.
The November election was expected to be very close, even though the 1st is considered to be very Republican on paper. This was partly due to the district's geography. Harris is from the Baltimore suburbs, while Kratovil was from the Eastern Shore, which is home to half the district's population. On election night, Kratovil led Harris by 915 votes. After two rounds of counting absentee ballots, Kratovil's lead grew to 2,000 votes. Forecasting that it would be nearly impossible for Harris to close the gap, most media outlets declared Kratovil the winner on the night of November 7. Harris finally conceded on November 11. While Harris won the Baltimore suburbs handily, it was not enough to overcome his deficit on the Eastern Shore. John McCain won this district by 19 points, his best showing in the state.
Harris ran again in the 1st District in 2010. He defeated Rob Fisher, a conservative businessman, in the primary.
Harris's primary win set up a rematch against Kratovil. Libertarian Richard James Davis and Independent Jack Wilson also ran. In the November 2 general election, the district reverted to form, and Harris defeated Kratovil by 14 percent.
The National Journal's Cook Political Report named Harris one of the top 10 Republicans most vulnerable to redistricting in 2012, noting that Maryland Democrats could redraw Harris's home in Cockeysville out of the 1st. Instead, Roscoe Bartlett's district was redrawn so as to beat him. Harris was a beneficiary of this remap, as the reconfigured 1st included several heavily Republican portions of Harford and Baltimore counties that had previously been in Bartlett's 6th district.
Harris skated to a second term, defeating Democratic challenger Wendy Rosen with 67 percent of the vote. Rosen had withdrawn from the race after being confronted with information about election-law violations. By the time she pulled out, however, ballots had already been printed. John LaFerla, who had narrowly lost to Rosen in the primary, was endorsed as Rosen's replacement, but could only be a write-in.
Harris defeated Democrat Bill Tilghman for a third term, taking over 70 percent of the vote--his best showing as a state or federal legislator.
Harris ran for reelection in 2016. In the Republican primary, he faced three challengers and won 78.4 percent of the vote. Former Maryland state delegates member Mike Smigiel came in second place with 10.8 percent of the vote. Smigiel ran because he opposed Harris' strident opposition to marijuana decriminalization in the District of Columbia.
In the general election, Harris won another term with 229,135 votes (67.8%), defeating Democratic nominee Joe Werner, a "little-known Harford County attorney and perennial candidate" who received 94,776 votes (28%). Libertarian candidate Matt Beers 14,207 votes (4.2%). In February 2016, Harris was the first congressman to endorse candidate Ben Carson for the Republican nomination for president. Carson dropped out two weeks later following a poor performance in the Super Tuesday I March 1, 2016 primaries.
Harris's prominence as a medical doctor in opposition to government-run health care made him a lightning rod for attacks by supporters of the 2010 health care legislation. At a closed-door employee benefits briefing for new congressmen during the November 2010 freshman orientation, Harris was surprised to learn that the Federal employee health benefit plan would leave the new congressmen and their staffers without coverage until the following pay period, 28 days after inauguration. Concerned about this gap in coverage, he asked whether new government employees could purchase temporary coverage to fill this gap. "This is the only employer I've ever worked for where you don't get coverage the first day you are employed," he said through his spokeswoman, Anna Nix. Through a spokesman, his defeated opponent, Frank Kratovil, seized upon this dialogue, characterizing the question as a "demand" for special treatment and for access to the benefits he opposed in the new law. Furthermore, "Harris then asked if he could purchase insurance from the government to cover the gap," added an aide, who was struck by the similarity to Harris's request and the public option he denounced as a gateway to socialized medicine.
On October 16, 2013, Harris voted against the motion to end the government shutdown and raise the debt ceiling.
In 2014, Harris was the leading congressional critic of marijuana decriminalization in the District of Columbia bill, and led efforts in Congress to block decriminalization from taking effect. Harris's amendment led to a call from D.C. Mayor Vincent Gray to boycott tourism to Rep. Harris's district and the boycott of Maryland's 1st District, as well as an online campaign requesting that D.C. area businesses refuse him service at their establishments. In November 2014, D.C. residents overwhelmingly voted in favor of legalizing recreational cannabis for adults with 68% in favor. Despite this, Harris said he would use "all resources available to a member of Congress to stop this action". On December 9, 2014, congressional leaders announced a deal on a spending bill that included language that will prohibit the D.C. referendum from taking effect. Harris said that "the Constitution gives Congress the ultimate oversight about what happens in the federal district." Harris believes that cannabis is a gateway drug and has no proven medicinal use.
The online publication ATTN: wrote that one of Harris' campaign contributors had a financial interest in keeping marijuana illegal. Harris' third largest campaign donor is the pharmaceutical corporation Emergent BioSolutions, based in Rockville, Maryland. One of Emergent's products is epsil, "a fast-acting treatment that reduces the pain associated with oral mucositis," which is a common complication of chemotherapy from cancer treatment. ATTN: wrote that according to medical studies, marijuana can reduce the adverse effects of chemotherapy in cancer patients, and substitute for the more dangerous opioids. In states where medical marijuana has been legalized, the number of pharmaceutical pain killers prescribed has dropped significantly.
In 2016, Harris opposed legislation to rename a North Carolina post office in honor of poet Maya Angelou. Harris said that her support for communism disqualified her for the honor. "She supported the Communist revolution in Cuba, and my parents escaped a communist country," Harris explained.
Committee on Transportation and Infrastructure
Subcommittee on Coast Guard & Maritime Transportation
Subcommittee on highways and transit
Subcommittee on water resources & Environment
In October 2015, Harris was named to serve on the Select Investigative Panel on Planned Parenthood.
Harris was married for 30 years to Sylvia "Cookie" Harris, who died of a heart attack suddenly on August 28, 2014. He and Mrs. Harris have five children. Harris resides in Cockeysville, Maryland, and considered himself a "citizen-legislator," having maintained his medical practice while in the State Senate.
Andy Harris has been an active member in the community as a member of the Knights of Columbus, an officer in the Thornleigh Neighborhood Improvement Association (vice-president, 1984–85; president, 1985–86), a member of the Board of Directors of the Sherwood Community Association, 1987–91, and served as Vice President of St. Joseph's School Home-School Association from 1992 to 1994. Also, he has been on the Board of Directors of the Maryland Leadership Council, 1995–98, a member of the North Central Republican Club (treasurer, 1997–98; vice-president, 1998), and finally as a Delegate to the Republican Party National Convention, 2004. Harris has received the Dr. Henry P. and M. Page Laughlin Distinguished Public Officer Award from the Medical and Chirurgical Faculty of Maryland in 2001.