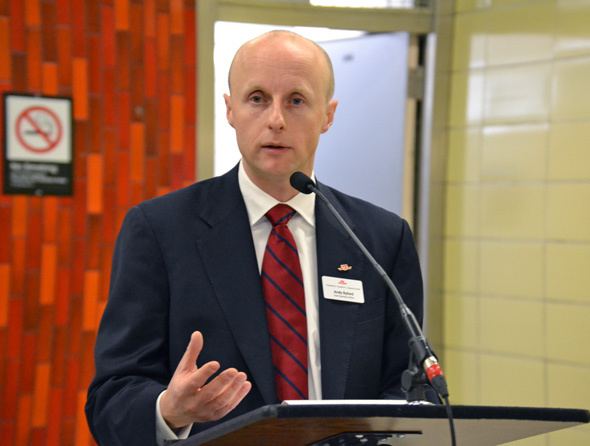 Byford grew up in Plymouth, England and graduated with double honours in French and German at the University of Leicester. He also holds a certificate and diploma in transport from the University of London and a diplôme supérieur d'études françaises from the Université de Pau et des Pays de l'Adour.
He worked as a station foreman for London Underground from 1989, Group Station Manager at King's Cross St Pancras tube station and later General Manager of customer services on a number of London underground lines. Byford then moved to main line railway operations, becoming Operations and Safety Director for South Eastern Trains from 2003 to 2006 and subsequently Operations Director for Southern Railway from 2006 to 2009. He was then approached to become Chief Operating Officer with RailCorp in Australia.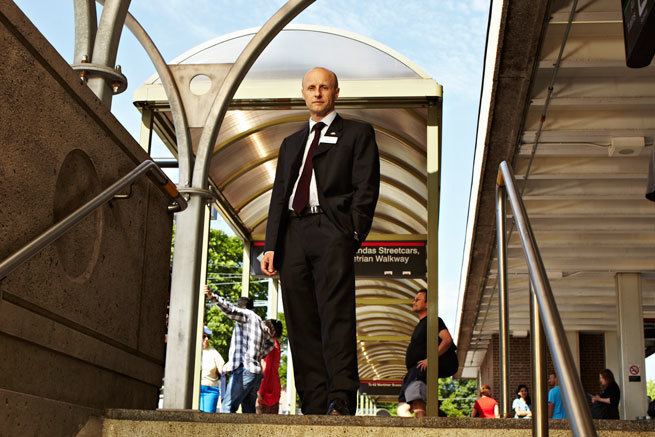 Byford was hired by the Toronto Transit Commission (TTC) in November 2011. Following the firing of Gary Webster, Byford became interim Chief General Manager. In March 2012, Byford was promoted as CGM and his role was renamed as CEO.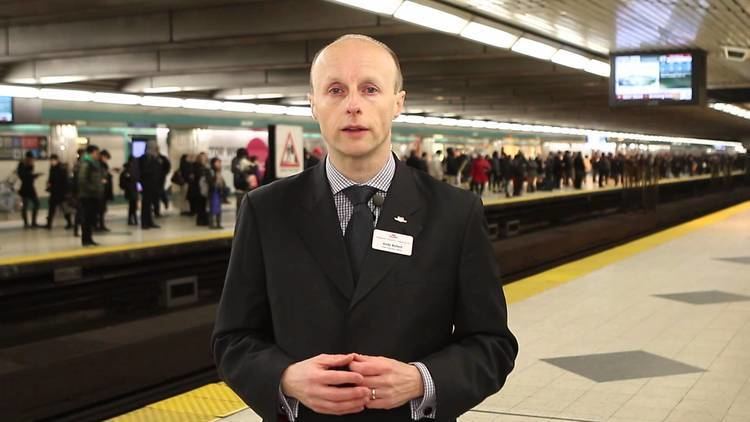 Byford launched a Five-Year Corporate Plan in 2013 to "modernize the TTC", "transform our culture", "renew our equipment", and "update our processes" with a goal to "transform the TTC and deliver on our vision of a transit system that makes Toronto proud."
This ambition was realized in June 2017, when the TTC was awarded the American Public Transportation Association (APTA) award for the 2017 Outstanding Transit System of the Year.
Byford was named Toronto's Communicator of the Year (2016) by the International Association of Business Communicators (IABC) in March 2017.
In June 2014, Byford was invited to serve on the Governor of New York's MTA Transportation Reinvention Commission to review the MTA's capital program, specifically its operations and maintenance practices.
In 2015, Byford served on an APTA panel that reviewed Boston MBTA's handling of winter operations.
In June 2016, Byford served on an international transit CEO panel struck by the Metropolitan Washington Council of Governments to advise the Washington Metro on best practice as it relates to funding, governance and operations. In June, 2017, Byford was invited to present best practice to the New York State Governor's MTA "Genius Challenge" conference, as part of a panel of international experts.
A member of the Institution of Railway Operators, Byford serves on the Board of Directors of the APTA Board. Byford is the Chair of FlyPlymouth, the company set up to reopen Plymouth City Airport and resume commercial flights from the city.
Byford is married to his Canadian-born wife Alison (m. 1994 in Ottawa) and lives in downtown Toronto. He does not own a car, using the TTC for both personal and professional travel. Byford's grandfather was a bus driver for London Transport. Byford has retained his British citizenship since his departure from England. He is a lifelong supporter of Plymouth Argyle Football Club.