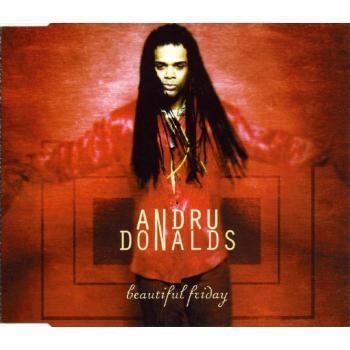 Andru Donalds was born in Kingston, Jamaica. His musical style ranges from pop, rock and roll, to reggae and ballads. His influences include The Beatles, Prince, Bob Marley, Queen, Michael Jackson & Black Uhuru.
Upon leaving school at the age of 18 Donalds travelled to England, the Netherlands and New York City, in order to develop his musical abilities as singer and songwriter. He met the producer and songwriter Eric Foster White, who had hits with stars such as Frank Sinatra, Britney Spears, Whitney Houston, Jessica Simpson, Julio Iglesias, Backstreet Boys, Regina Belle, Hi-Five and Boyzone. Together they produced the debut album Andru Donalds. The two singles from this - Mishale and Save Me Now - became successful worldwide.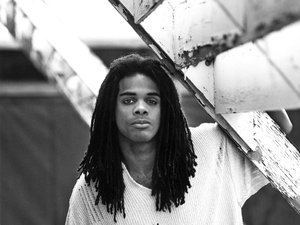 His second album Damned, If I Don't was published two years later in 1997. The song Somebody's Baby was taken from this for the soundtrack of the Oscar-winning film Good Will Hunting.
In April 1998 Donalds received a call from producer and songwriter Michael Cretu, who wanted to engage him for the Enigma project. The outcome was that they collaborated not only on Enigma songs but also on two solo albums. His third album Snowin' Under My Skin included two singles: All Out of Love, a cover version of the Air Supply song which achieved international platinum status, and Simple Obsession.
Let's Talk About It, his fourth album, featured the single One Night Lover.
Five years after his last solo album, Donalds released a "best of" album in 2006. It included five new songs, of which Dreamer and Let The Stars Fall Down were released as singles.
Since 1999 Donalds has been one of the lead singers in Enigma, Cretu's music project which has sold over 50 million records worldwide, received more than 100 platinum and gold awards and took over 50 #1 chart positions. He has performed in Enigma songs such as: Seven Lives, Modern Crusaders, The Screen Behind The Mirror, Boum-Boum, In The Shadow, In The Light, Hello And Welcome (soundtrack for the Felix Sturm's box). He also co-wrote and performed Je t'aime Till My Dying Day and Distorted Love.
In 2005 Donalds co-produced and performed the song And I Feel for the soundtrack of the German film Barefoot / Barfuß, starring and directed by Til Schweiger.
In 2005 he co-operated with the Ukrainian singer Evgenia Vlasova. Their songs Limbo & Wind Of Hope gained airplay on Slavic radio stations.
Donalds also wrote a song for Sandra, the former wife of Cretu: The Way I Am, the lead single from her The Art of Love album released in 2007.
Other than "Love Sensuality Devotion" not even a single track in listing is performed by Donalds.
Donalds' work has featured on the soundtracks of two films.
Albums
Donalds' songs have been covered by other artists include:
Mishale - covered by Tranx-Mission, 4Play and Marianna Gerasimidou
Ruth Ann Boyle covered Just for One Day (I'd Die for You) on her album What About Us.
Songs that have been covered by Donalds include:
Jackson Browne's Somebody's Baby
Led Zeppelin's D'yer Mak'er
Sinéad O'Connor's Thank You
Air Supply's All Out Of Love
Aerosmith's Dream On
Cretu & Thiers' Snowing Under My Skin
Fox The Fox' Precious Little Diamond
Gino Vannelli's Hurts To Be In Love
Also there's another co-writer's version:
Kari Kimmel Dreamer released on the album A Life In The Day