Montenegro


283 km2


Veselin Bakic (SNP) (SNP - NS)



Andrijevica (Montenegrin and Serbian Cyrillic: ???????????, ) is a town and the seat of Andrijevica Municipality in eastern Montenegro. It has a population of 1,073 (2003 census).
Andrijevica is considered unofficial centre of Vasojevici region.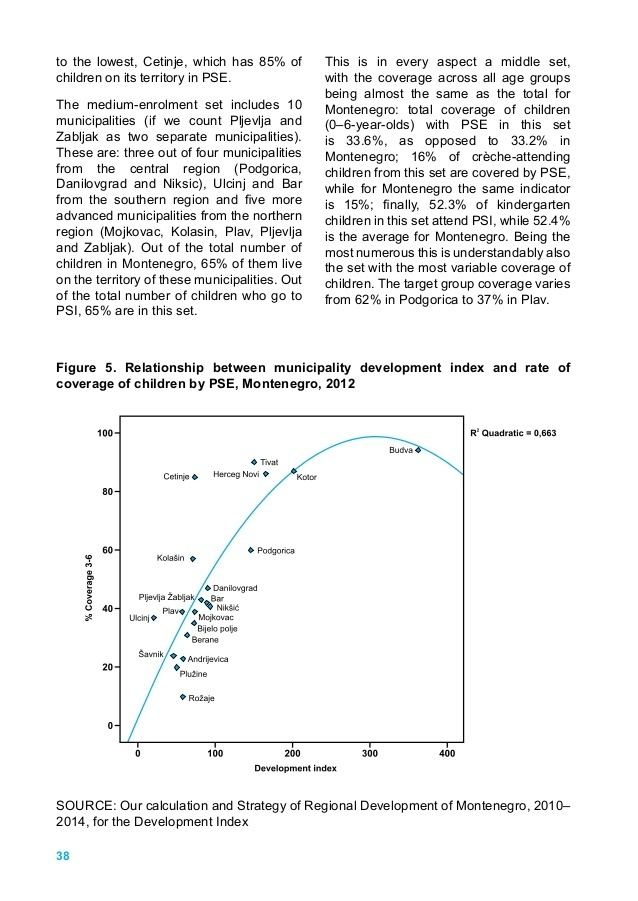 The town of Andrijevica is a relatively new settlement, as its first rudiments begin in the middle of the nineteenth century. However, the territory the municipality is for a long time the area of human activity and space with numerous settlements that appeared and disappeared during the history.
Archaeological research of the Institute for monuments protection from Cetinje in 1956, it was discovered that traces of materialculture from Neolithic period exist in Berane valley. In addition, traces of the Illyrian culture were found also, so it can be assumed that the environment of Andrijevica was ecumenical space of numerous groups of people. Remainders of Roman settlements are also present in Berane valley, as well as in the vicinity of Andrijevica town.
During the Middle ages, the fort of Grace existed, 1 km from todays town of Andrijevica. The fort was probably guarding the road along the Lim River, which was part of the main road network between Raska and Zeta. This period saw emergence of a number of smaller villages and settlements, all of which predate the Andrijevica town.
During the rule of House of Nemanjic, it was noted that the area of Andrijevica was densely populated with Orthodox Christian population. In the Nemanjic era, the center of the area was Budim grad, some 15 km from todays town. A descendant of the Nemanjic house, Andrija, built a church called Andrijevina, which was razed by the Ottomans in 1765.
In nineteenth century, the warrior tribe of Vasojevici, which was frequently rebelling against Ottoman rule, began forming a settlement around the new church of Andrijevina, which will eventually become Andrijevica. In 1858, Vasojevic Duke Miljan Vukov proclaims Vasojevici region a part of Montenegro.
From that point, the settlement gradually expands into town, but World War I interrupt its development. Andrijevica was center of the county (Okrug) from the 1918 to 1921, and the inter-war period was a time of rapid development for the town.
In July 1944, the Skanderbeg division massacred more than 400 Orthodox Christian civilians in the town. After World War II, the town was first the seat of the district (srez), and then of municipality (opstina) until 1960. Andijevica was restored with municipality status in 1991.
The economy of Andrijevica was struck heavily with the decline of the industry during the Yugoslav Wars, hence population of municipality is declining slowly but steadily.

Andrijevica is surrounded by mountains Komovi, Bjelasica and Prokletije. City is placed on a terace 40m above river Lim. This municipality has a huge tourism potential because of stunning intact nature that surrounds it and central location. Activities that can be applied here are: mountaineering (alpinism, hiking), biking, rafting, sports (soccer, bascetball), fishing, etc. Main tourist attraction is mountain Komovi 2461m. This mountain can be accessed by a car in less than 45 minutes, by a mountain asphalt serpentine road Andrijevica - Matesevo.
Uzbek cuisine is influenced by local agriculture, as in most nations. There is a great deal of grain farming in Uzbekistan, so breads and noodles are of importance, and Uzbek cuisine has been characterized as "noodle-rich". Mutton is a popular variety of meat due to the abundance of sheep in the country and it is a part of various Uzbek dishes.
Uzbekistans signature dish is palov (plov or osh or "pilaf"), a main course typically made with rice, pieces of meat, grated carrots and onions. It is usually cooked in a kazan (or deghi) over an open fire; chickpeas, raisins, barberries, or fruit may be added for variation. Although often prepared at home for family and guests by the head of household or the housewife, palov is made on special occasions by the oshpaz, or the osh master chef, who cooks the national dish over an open flame, sometimes serving up to 1,000 people from a single cauldron on holidays or occasions such as weddings. Oshi nahor, or "morning plov", is served in the early morning (between 6 and 9 am) to large gatherings of guests, typically as part of an ongoing wedding celebration.
Other notable national dishes include: shurpa (shurva or shorva), a soup made of large pieces of fatty meat (usually mutton) and fresh vegetables; norin and lagman, noodle-based dishes that may be served as a soup or a main course; manti (also called qasqoni), chuchvara, and somsa, stuffed pockets of dough served as an appetizer or a main course; dimlama (a meat and vegetable stew) and various kebabs, usually served as a main course.
Green tea is the national hot beverage taken throughout the day; teahouses (chaikhanas) are of cultural importance. The more usual black tea is preferred in Tashkent. Both are typically taken without milk or sugar. Tea always accompanies a meal, but it is also a drink of hospitality, automatically offered green or black to every guest. Ayran, a chilled yogurt drink, is popular in the summer, but does not replace hot tea.
The use of alcohol is less widespread than in the west, but wine is comparatively popular for a Muslim nation as Uzbekistan is largely secular. Uzbekistan has 14 wineries, the oldest and most famous being the Khovrenko Winery in Samarkand (est. 1927). The Samarkand Winery produces a range of dessert wines from local grape varieties: Gulyakandoz, Shirin, Aleatiko, and Kabernet likernoe (literally Cabernet dessert wine in Russian). Uzbek wines have received international awards and are exported to Russia and other countries in Central Asia.
The choice of desserts in Bukharan Jewish and Uzbek cuisines are limited. A typical festive meal ends with fruit or a compote of fresh or dried fruit, followed by nuts and halvah with green tea. A Bukharan Jewish specialty for guests on a Shabbat afternoon is Chai Kaymoki - green tea mixed, contrary to the standard Uzbek practice, with a generous measure of milk (in 1:1 proportions) and a tablespoon of butter in the teapot. The tea is sometimes sprinkled with chopped almonds or walnuts before serving.
The cooking of Bukharan Jews forms a distinct cuisine within Uzbekistan, subject to the restrictions of Jewish dietary laws. The most typical Bukharan Jewish dish is oshi sabo (also osh savo or osovoh), a "meal in a pot" slowly cooked overnight and eaten hot for Shabbat lunch. Oshi sabo is made with meat, rice, vegetables, and fruit added for a unique sweet and sour taste. By virtue of its culinary function (a hot Shabbat meal in Jewish homes) and ingredients (rice, meat, vegetables cooked together overnight), oshi sabo is a Bukharan version of cholent or hamin.
In addition to oshi sabo, authentic Bukharian Jewish dishes include:
Andrijevica Wikipedia
(,)http://image.slidesharecdn.com/astudyoninvestinginearlychildhoodeducationinmontenegro-141218011627-conversion-gate01/95/a-study-on-investing-in-early-childhood-education-in-montenegro-38-638.jpg%3Fcb%3D1418875623(,)http://www.bl.uk/britishlibrary/~/media/bl/global/world-war-one/collection-item-images/pec.jpg%3Fcrop%3D1%26cropX%3D417%26cropY%3D180%26cropW%3D799%26cropH%3D449%26w%3D608%26h%3D342%26dispW%3D608%26dispH%3D342(,)http://i0.wp.com/www.pedalaj.me/wp-content/uploads/2015/03/kralje-featured.jpg%3Fresize%3D672%252C371(,)http://www.bl.uk/britishlibrary/~/media/bl/global/world-war-one/collection-item-images/308-suisse.jpg%3Fcrop%3D1%26cropX%3D136%26cropY%3D266%26cropW%3D1590%26cropH%3D893%26w%3D800%26h%3D450%26dispW%3D800%26dispH%3D450(,)http://www.bl.uk/britishlibrary/~/media/bl/global/world-war-one/collection-item-images/national-league-serbian-women.jpg%3Fcrop%3D1%26cropX%3D157%26cropY%3D204%26cropW%3D854%26cropH%3D481%26w%3D800%26h%3D450%26dispW%3D800%26dispH%3D450(,)http://image.slidesharecdn.com/unicefflajer-andrijevica-150416040246-conversion-gate02/95/unicef-montenegro-flyer-andrijevica-1-638.jpg%3Fcb%3D1429157134(,)http://image.slidesharecdn.com/envirogridsd35-120620142307-phpapp02/95/d35-proposed-demographic-scenarios-50-728.jpg%3Fcb%3D1340221057(,)http://image.slidesharecdn.com/smartmontenegro-130826121211-phpapp02/95/smart-montenegro-10-638.jpg%3Fcb%3D1377537219(,)http://www.visit-montenegro.com/wp-content/uploads/2015/02/Ulcinj-Books.jpg(,)http://image.slidesharecdn.com/wppreschooleducation-120926052530-phpapp01/95/investing-in-early-childhood-education-in-serbia-39-728.jpg%3Fcb%3D1348655192(,)http://www.gutenberg.org/files/17613/17613-h/images/296.jpg(,)http://www.gutenberg.org/files/17613/17613-h/images/264.jpg(,)http://i131.photobucket.com/albums/p292/Dardaniaaa/ALBANIANSANDMONTENEGRINSATANDRIJEVI.jpg
(,)http://www.img.montenegro.travel/sites/montenegro.travel/files/styles/slider-679x331px/public/multimedia/andrijevica_montenegro_travel/node_linkovi/2014/kuhinja_0.jpg(,)http://images.delcampe.com/img_large/auction/000/093/350/045_001.jpg%3Fv%3D1(,)http://images.delcampe.com/img_large/auction/000/206/156/221_002.jpg(,)http://images.delcampe.com/img_large/auction/000/206/156/221_001.jpg(,)http://www.img.montenegro.travel/sites/montenegro.travel/files/multimedia/www_montenegro_bild_studio_me/objekti/foto/2012/02/Hotel%2520Komovi%2520-%2520Andrijevica.jpg(,)https://lh3.googleusercontent.com/-M4l153PR7MI/Uw-T_E2vUhI/AAAAAAAABJ4/4ziF20SkaxA/s1024/2013-07-13%252520085.jpg(,)http://www.lonelyplanet.com/travel-blog/tip-article/wordpress_uploads/2014/12/Tara-Bridge-Leszek-Leszczynski.jpg(,)http://www.img.montenegro.travel/sites/montenegro.travel/files/multimedia/www_montenegro_bild_studio_me/objekti/foto/2012/02/uzivanje_uz_logorsku_vatru.jpg(,)http://www.img.montenegro.travel/sites/montenegro.travel/files/multimedia/www_montenegro_bild_studio_me/objekti/foto/2012/02/scan0001.jpg(,)http://www.visit-montenegro.com/wp-content/uploads/2015/04/PHOTOS-PAGES-OTHER-CUISINE.jpg
(,)http://www.toandrijevica.me/wp-content/uploads/2014/06/to-andrijevica-web-logo-%2B-rra-transparenti21.jpg(,)http://www.img.montenegro.travel/sites/montenegro.travel/files/multimedia/www_montenegro_bild_studio_me/objekti/foto/2012/02/hotel_komovi_2304x2016.jpg(,)http://diamondtravelguide.com/upload/City/Galleries/2013-03/Andrijevica_Montenegro3.jpg(,)http://diamondtravelguide.com/upload/City/Galleries/2013-03/Andrijevica_Montenegro1.jpg(,)http://www.toandrijevica.me/wp-content/uploads/2013/11/PENTAX-K-5-21.09.jpg(,)http://www.toandrijevica.me/wp-content/uploads/2013/11/PENTAX-K20D-29-08-2008___14-54-16.jpg(,)http://www.visit-montenegro.com/wp-content/uploads/2015/03/PHOTOS-PAGES-CETINJE-06.jpg(,)http://www.visit-montenegro.com/wp-content/uploads/2015/03/PHOTOS-PAGES-CETINJE-05.jpg(,)http://www.visit-montenegro.com/wp-content/uploads/2015/03/PHOTOS-PAGES-CETINJE-04.jpg(,)http://diamondtravelguide.com/upload/City/Galleries/2013-03/Andrijevica_Montenegro4.jpg