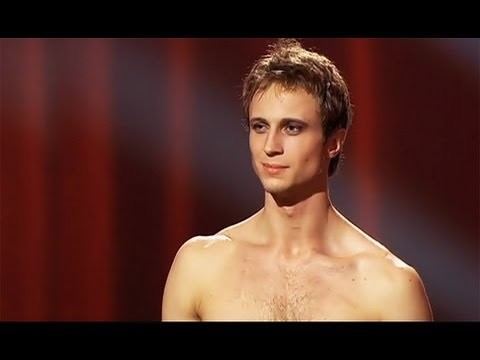 Andrey Ermakov was born in Leningrad into a family of workers; at present his mother is an entrepreneur and his father is a shipwright. Ermakov began his professional training at the age of 10 when he entered Vaganova Academy of Russian Ballet in Saint Petersburg, where he was tutored by Evgeny Scherbakov, Vitaly Tsvetkov and others.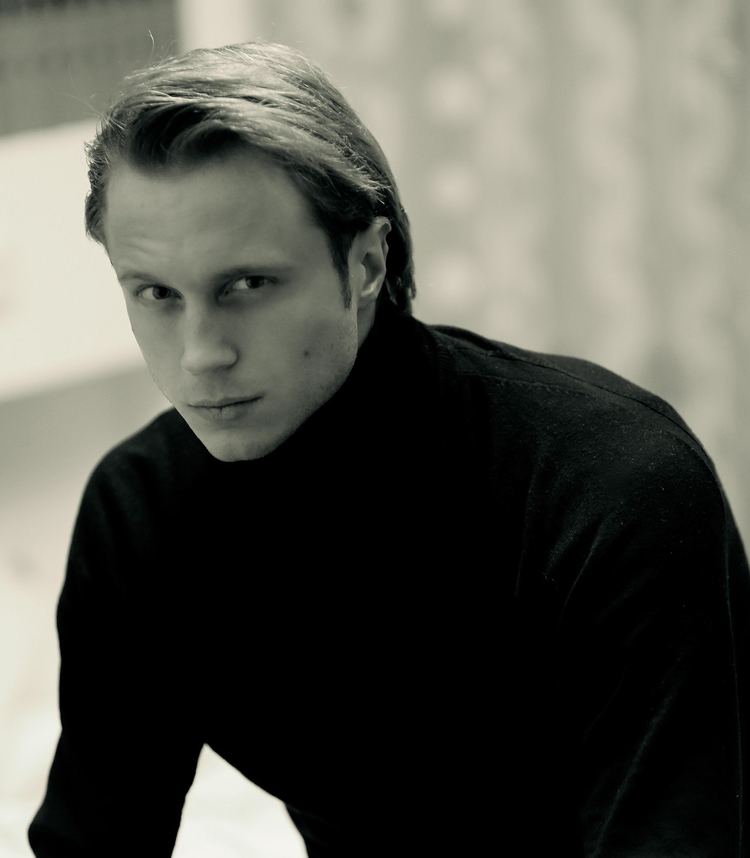 Upon his graduation from the Academy in 2005, he was invited by three Saint Petersburg theatres to join. He chose to join the Mariinsky ballet. In the Mariinsky he has been coached by professor Gennady Selutsky, a former ballet dancer, renowned ballet professional, Honored Art Worker of Russian Federation.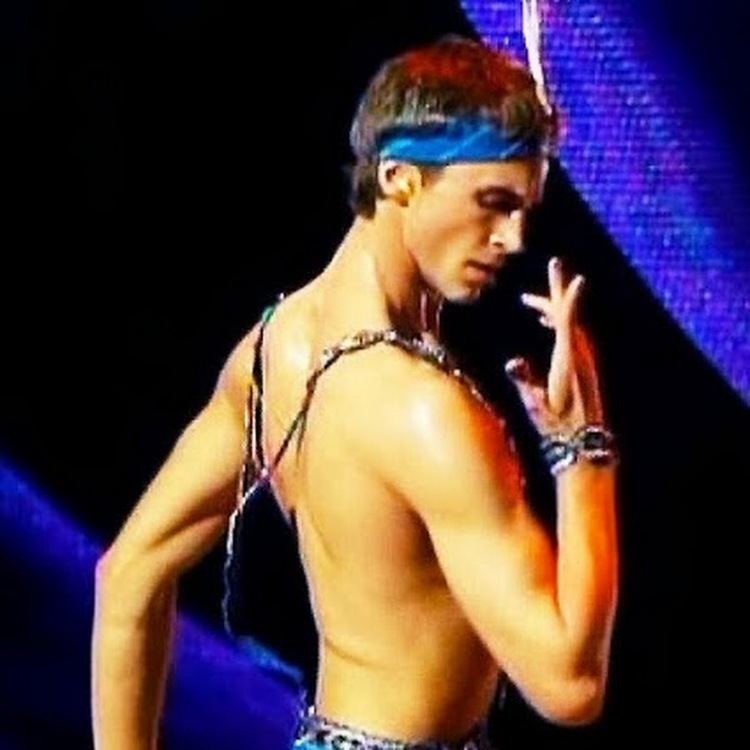 During his first years at Mariinsky he appeared as soloist in the premiere of Peter Quanz's ballet Aria Suspended to Igor Stravinsky's music of Symphony in C dedicated to 125th anniversary of the composer, and in George Balanchine's La Valse; he also toured with the Mariinsky Ballet Company to Great Britain, Germany, France, Italy, Spain, the USA, Israel, Japan, China, Thailand and Taiwan.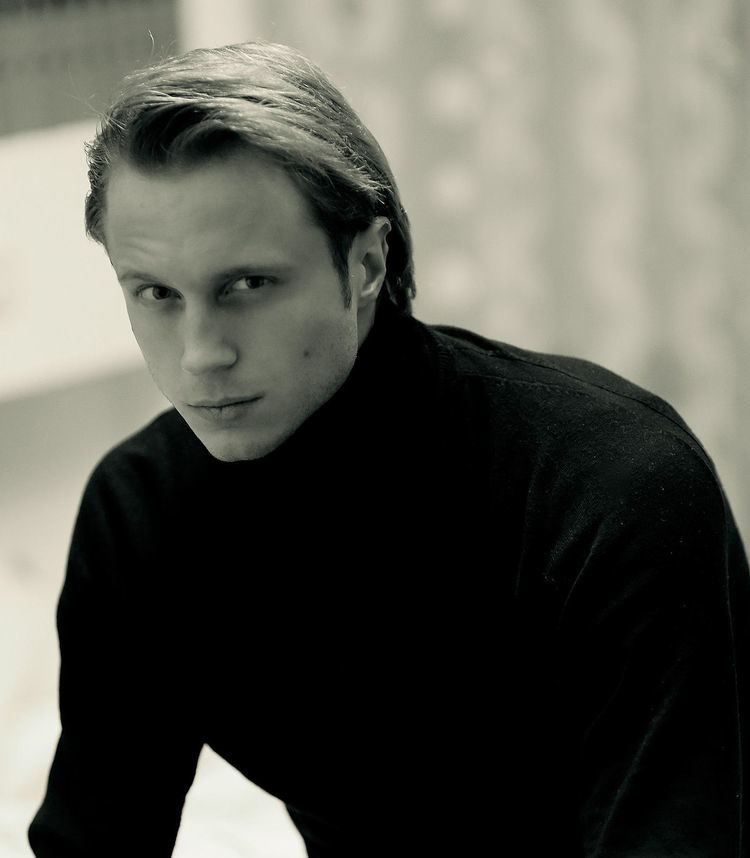 Then he began appearing as Vaslav in The Fountain of Bakhchisarai, and after that other leading parts followed - in George Balanchine's Serenade, Emeralds etc. At the age of 20 he danced Ali in Le Corsaire, one of the most technically and emotionally demanding male ballet parts.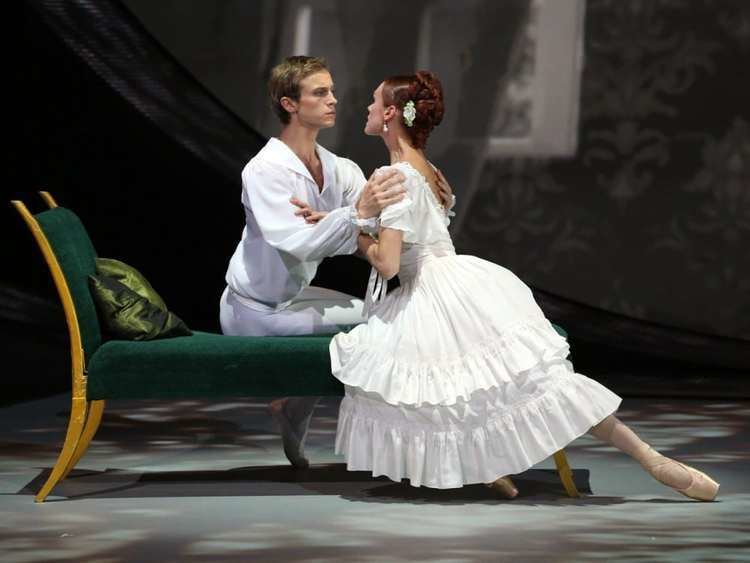 In 2010 Ermakov debuted as Ali-batyr in "Shurale" ballet choreographed by Leonid Yakobson to Färit Yarullin's music, as count Vronsky in Alexei Ratmansky's "Anna Karenina" and as Solor in "La Bayadère".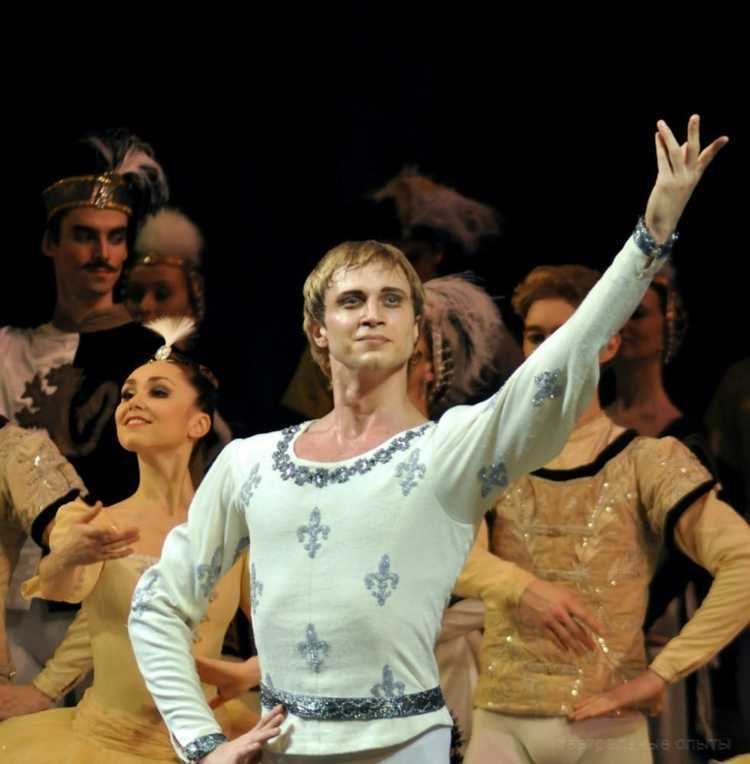 Ermakov is very convincing in heroic, romantic or dramatic ballet roles, both in classical and modern repertoire. His dancing is known for characterization, rare manly athletizm, elegance, virtuosity, great stage presence, technical strength and purity of the great Vaganova style.
In 2011 he performed Count Vronsky part in Alexei Ratmansky's Anna Karenina to Rodion Schedrin's music at Metropolitan Opera in New York during the Lincoln Centre Festival, was dansing Solor in La Bayadere at Teatro Regio in Turin, Italy, as well as Conrad in Le Corsaire at Gran Teatre del Liceu in Barcelona.
In March, 2012 Ermakov participated in Gala Concert dedicated to reputed ballet pedagogue Gennady Selutsky, then in April of the same year he performed Count Vronsky part again in Anna Karenina at Grand Theatre de Geneve, partnering People's Artist of Russia, prima-ballerina Ulyana Lopatkina. As Lopatkina's partner he took part in a series of Gala Concerts Ulyana Lopatkina and ballet stars of XXI century dedicated to Rudolph Nureyev and Margot Fonteyn, where Lopatkina and Ermakov gave their first public performance of a famous adagio from Marguerite and Armand ballet, choreographed by Frederick Ashton.
In May, 2012 Ermakov as a guest artist participated in XXV Rudolph Nureyev International classical ballet festival dancing the part of Ali-batyr in ballet Shurale. In July, 2013 he reprised this role at the International Music Festival "Shalyapin. Nureyev. Kazan" during 2013 Summer Universiade in the city of Kazan (Tatarstan, Russia).
In 2012 Ermakov starred in Big Ballet TV show on "Россия К" (Культура) channel.
In December, 2012 Ermakov together with Ulyana Lopatkina took part in Gala Three centuries of Petersburg ballet marking 275th anniversary of Vaganova Academy of Russian Ballet, and in New Year Gala Ulyana Lopatkina – Johann Strauss Ball.
February, 2012 saw the debut of Ermakov as a guest artist in the role of Nutcracker Prince in The Nutcracker with Yakobson ballet company. In October 2015 cooperation with Yakobson ballet continued and Ermakov as a guest soloist took part in the premiere of Grand Pas "Paquita".
In April, 2013 Ermakov with Ulyana Lopatkina appeared in "Tango Gala" dedicated to Ástor Piazzolla at Moscow Operetta Theatre and in a special Gala dedicated to three ballet legends - Anna Pavlova, Galina Ulanova, Maya Plisetskaya during Festival of Russian Culture in Baden-Baden, Germany. In May, 2013 Ermakov took part in Gala Ulyana Lopatkina & Friends at Lausanne Opera and in a world premiere of "Salome", one act ballet by choreographer Emil Faski to Florent Schmitt's music at Teatro Verdi in Trieste, Italy.
in June, 2013 Ermakov appeared as Von Rothbart in a world premiere - a live 3D Mariinsky broadcast of "Swan Lake" ballet at cinemas around the world.
Ermakov performed a leading part in the premiere of the Mariinsky Ballet production of Concerto DSCH that took place on July 4, 2013.
During October - November 2013 tours by Mariinsky ballet Ermakov debuted as Golden Slave in "Scheherazade" at Auditorio Nacional, Mexico, and as a soloist in Paquita grand pas classique at Royal Opera House Muscat, Oman.
In October, 2013 Ermakov appeared in a closing gala of XXIII "Alla Shelest" classical ballet festival in Samara, Russia.
Ermakov took part in Wayne McGregor's "Infra" which made its Mariinsky premiere on February 24, 2014.
On March 4 and 5, 2014 Telmondis (France) in cooperation with Mezzo TV wrapped up principal photography of "Anna Karenina", a two-act ballet choreographed by Alexei Ratmansky to Rodion Shchedrin's music, starring Ulyana Lopatkina as Karenina, Ermakov as count Vronsky and Victor Baranov as Karenin. November 28, 2014 saw the premiere of "Anna Karenina" on Mezzo TV. Valery Gergiev conducted.
On December 14, 2014 Ermakov debuted as Romeo in "Romeo and Juliet", three-act ballet choreographed by Leonid Lavrovsky to Sergei Prokofiev's music, in April 2015 he debuted at Bolshoi theatre as Ferkhad in "Legend of Love" ballet, on June 17, 2015 Ermakov added the role of сount Albrecht from "Giselle" to his repertoire.
In May 2015 Ermakov took part in two "Ulyana Lopatkina and stars" gala performances dedicated to the 175th Pyotr Ilyich Tchaikovsky's anniversary at Stanislavski and Nemirovich-Danchenko Moscow Academic Music Theatre and participated in a Benois de La Dance Stars gala.
Ermakov took part in the yearly Workshops of Young Choreographers at Mariinsky theatre. III Workshop of Young Choreographers saw the premieres of Ksenia Zvereva's "Second I" to Philip Glass's music and Maxim Petrov's "Ballet № 2" to Alexander Tsfasman's score; both ballets were included into Mariinsky ballet repertoire.
In October 2015 Ermakov as one of Lopatkina's steady ballet partners participated in Three legends of Russian ballet gala at Yale University, New Haven, Connecticut,; he also appeared in "Tanzgötter XXI" gala at Wiener Stadthalle in Vienna, Austria and at Bolshoi theatre in Ave Майя gala dedicated to 90th anniversary of Maya Plisetskaya. Gala Ave Майя was broadcast by Россия К channel. On December 30, 2015, according to tradition, Ermakov took part in a New Year gala Ulyana Lopatkina and stars at Moscow International House of Music.
'Soul of Dance' award (Russian 'Ballet' magazine, 2013, 'Rising Star' category)
"Willow (Palm) Sunday", RWS – Санкт-Петербург, 2009.
"Three centuries of Saint Petersburg ballet". Ballet gala. Россия К, 2012.
"Swan lake" in 3D. Swan Lake 3D - Live from the Mariinsky Theatre. Cameron Pace Group, 2013.
"Tango-gala", "Россия К", 2013.
"Ouliana Lopatkina, une étoile russe". Marlène Ionesco for Mezzo TV, 2014.
Anna Karenina, Alexei Ratmansky's ballet to Rodion Scahdrin's music. Telmondis and Mariinsky theatre for Mezzo TV, 2014.
"Ave Майя" Ballet gala at Bolshoi theatre dedicated to the 90th anniversary of Maya Plisetskaya. November 20, 2015, "Россия К" channel.