Andrew Steiner







Andrew Steiner (22 August 1908, Dunajská Streda – April 2009), also known as Endre Steiner and André Steiner) was a Czechoslovak and American architect.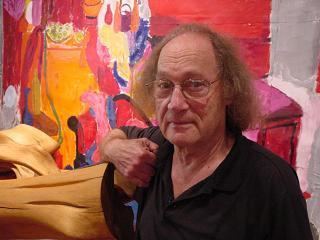 He was born in a Jewish family in Dunajská Streda, Austria-Hungary (Czechoslovakia from 1918). In 1925 he moved to Brno and he studied there at the German Technical University. After graduation he worked for Ernst Wiesner and from 1934 he worked in his own atelier. During the Second World War he was a member of an illegal group which aim was to protect Jewish people. After the Communist takeover of Czechoslovakia in 1948 he left and moved to Cuba. From 1950 he lived in Atlanta, United States. He worked there as an urbanist and held lectures at the university. He was also Vice-president of the American Institute of Planners Urban Design Department.
In 2004 he received an honorary degree from Masaryk University in Brno.
In Brno, there is a café which is named Café Steiner.
About his life, documentary "André´s Lives" was filmed
Architekt Endre Steiner: arbeiten aus den Jahren 1934-1939. Fr. Kalivoda Brünn 1939. 65 s.
WAHLA, Ivan, ed., PELČÁK, Petr, ed. a SAPÁK, Jan, ed. Brněnští židovští architekti = Brno's Jewish architects: 1919-1939. Brno: Spolek Obecní dům, 2000. 95 s. ISBN 80-238-7188-9.
Biography at the Brno architecture manual
Andrew Steiner Wikipedia