Covid-19
since 13 June 2003




Andrew 15th




Duke of Bedford






30 March 1962 (age 58) (

1962-03-30

)


15th Marquess of Tavistock19th Earl of Bedford19th Baron Russell17th Baron Russell of Thornhaugh15th Baron Howland




Henry Russell, Marquess of Tavistock




Lady Alexandra Louisa Clare RussellHenry Robin Charles Russell




Louise Rona Crammond (m. 2000)


Robin Russell, 14th Duke of Bedford, Henrietta, Dowager Duchess of Bedford


Henry Robin Charles Russell, Marquess of Tavistock, Alexandra Lucy Clare




James Edward Herbrand Russell, Robin Loel Hastings Russell




Henrietta - Dowager Duchess, Ian Russell - 13th Duk, Joan Barry
Andrew Ian Henry Russell, 15th Duke of Bedford (born 30 March 1962) is a British nobleman and peer. He is the son of Henry Robin Ian Russell, 14th Duke of Bedford, and his wife, Henrietta Joan Tiarks.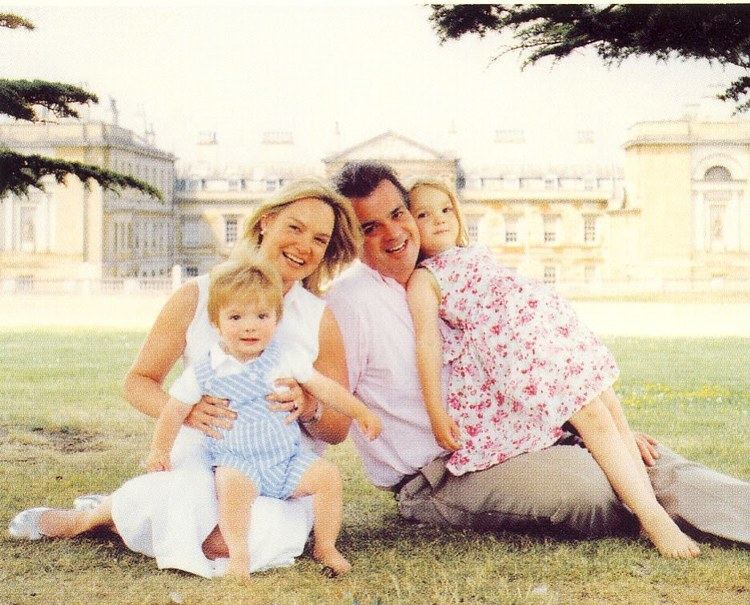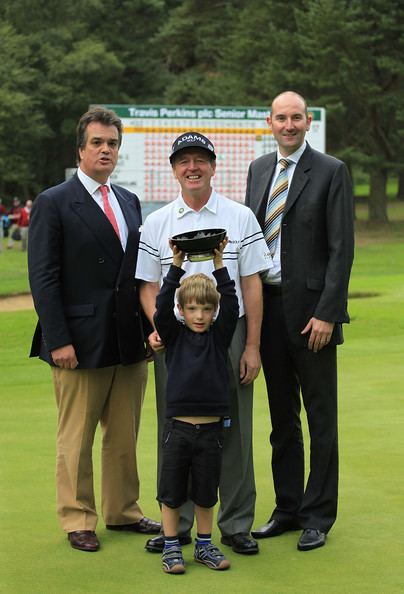 Russell was educated at Hall School, Hampstead and Heatherdown School, near Ascot in Berkshire, followed by Harrow School and Harvard, where he received his BA degree. He was known as Lord Howland until his grandfather's death in 2002, when he adopted the courtesy title Marquess of Tavistock, previously held by his father, Robin Russell, 14th Duke of Bedford. He succeeded to the Dukedom of Bedford the following year after his father suffered a fatal stroke. He also succeeded to the titles of 19th Earl of Bedford, 15th Marquess of Tavistock, 17th Baron Russell of Thornhaugh, and 15th Baron Howland of Streatham, all on 13 June 2003. Since then has been styled His Grace The Duke of Bedford. He is also a descendant of Mary Boleyn, sister of Anne Boleyn.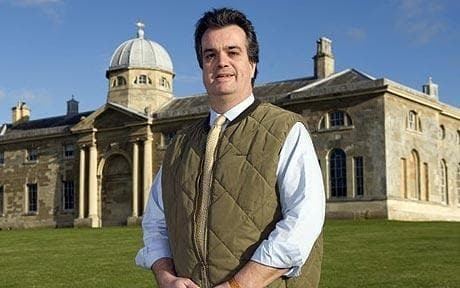 In 2011, Russell ranked 145th in the Sunday Times Rich List, with an estimated wealth of £520 million. According to the Daily Mail the Duke is busy refurbishing much of the London estate as well as running Woburn Abbey, Safari Park and Golf Club. The family live at Woburn Abbey in Bedfordshire.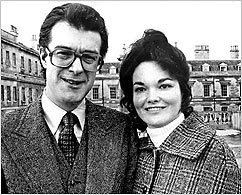 Russell married Louise Rona Crammond, daughter of Donald Ian Crammond and his wife Rona Zara Clifford-Johns and stepdaughter of Sir Evelyn Delves Broughton, 12th Baronet, of Doddington Park on 16 October 2000 at Westminster, London. They have two children:
Lady Alexandra Lucy Clare Russell (b. 2001)
Henry Robin Charles Russell, Marquess of Tavistock (b. London, 7 June 2005)
Sir John Russell, knight of the Household of King John, died 1224
Sir Ralph Russell, knight of the Household of King Henry III of England, born 1204
Sir William Russell, feudal Baron of North Cadbury, Somerset, (1257–1311)
Sir Theobald Russell, 1303–1349, married Eleanor de Gorges, daughter of Ralph III, 1st Baron Gorges
Sir William Russell, M.P. for Melcombe in 1340, died after 1380
Sir Stephen Russell or Gascon, first well-known ancestor, 1380–1438, M.P. for Weymouth in 1394, married Alice de la Tour, heiress of both de la Tour and Blynchesfield families.
Sir Henry Russell, died in 1464, landowner and merchant, married Elizabeth Herring, M.P. for Weymouth, Speaker of the House of Commons, Sheriff of Dorset
Sir John Russell, 1431–1505, married Alice Froxmere
Sir James Russell, 1455–1509, married Alice Wyse
John Russell, 1st Earl of Bedford (c. 1485–1554/5)
Francis Russell, 2nd Earl of Bedford (1527–1585)
William Russell, 1st Baron Russell of Thornhaugh (1557–1613)
Francis Russell, 4th Earl of Bedford (1593–1641)
William Russell, 1st Duke of Bedford (1616–1700)
Rt. Hon. William Russell, Lord Russell (1639–1683)
Wriothesley Russell, 2nd Duke of Bedford (1680–1711)
John Russell, 4th Duke of Bedford (1710–1771)
Francis Russell, Marquess of Tavistock (1739–1767)
John Russell, 6th Duke of Bedford (1766–1839)
Maj.-Gen. Lord George Russell (1790–1846)
Francis Charles Hastings Russell, 9th Duke of Bedford (1819–1891)
Herbrand Arthur Russell, 11th Duke of Bedford (1858–1940)
Hastings William Sackville Russell, 12th Duke of Bedford (1888–1953)
John Ian Robert Russell, 13th Duke of Bedford (1917–2002)
Henry Robin Ian Russell, 14th Duke of Bedford (1940–2003)
Andrew Ian Henry Russell, 15th Duke of Bedford (b. 1962)
30 March 1962 – 10 October 2002: Lord Howland
10 October 2002 – 13 June 2003: Marquess of Tavistock
13 June 2003 – present: His Grace The Duke of Bedford
Andrew Russell, 15th Duke of Bedford Wikipedia