Andrew Torrance




Politician




1909






Andrew Mitchell Torrance (1845 – 4 February 1909) was a Scottish Liberal Party politician.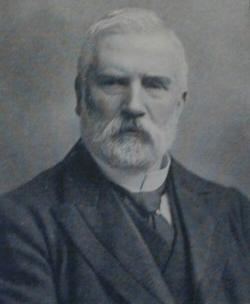 He was born in Old Cumnock, East Ayrshire in 1845. He was educated at Cumnock parish school. In 1861 he was apprenticed to Peter Kelso & Co., muslin manufacturers of Glasgow. In 1863, moving to London, he worked for Smith, Anderson & Co. In 1875, he became a partner and the firm changed its name to Miller, Son, & Torrance. He was given a knighthood in 1906.
He was elected to the London County Council as a Liberal backed Progressive Party member representing Islington East. He was re-elected on every occasion until standing down in 1907. He was Deputy Chairman of the London County Council in 1897-98 and again in 1900-01 and served as Chairman in 1901-02. He was also involved in Islington Borough municipal politics, being elected to the Council and serving as Mayor of Islington from 1903-05. In June 1903, he was appointed a Deputy Lieutenant of the County of London.
Torrance first stood for Parliament at the 1900 general election in Islington East (his London County Council seat), but lost by a wide margin to the sitting Conservative MP Benjamin Louis Cohen.
At the next general election, in January 1906 he chose to contest a seat in his native Scotland and was elected as the MP for Glasgow Central (UK Parliament constituency), defeating the sitting Conservative MP John George Alexander Baird by a margin of 3.4%.
Andrew Mitchell Torrance Wikipedia