Spouse(s)

Barbara Lynn Rudnick





Name

Andrew Murstein






Full Name

Andrew Mead Murstein




Born

June 29, 1964 (age 51) (

1964-06-29

)

Roslyn, New York




Alma mater

Tufts University, New York University




Occupation

President and Board Member, Medallion Financial Corp.




Children

Kimberly and Matt Murstein




Education

Tufts University, New York University
Andrew Mead Murstein (born June 29, 1964) is founder, president, board member and largest shareholder of Medallion Financial Corp., an investment company publicly traded on the Nasdaq stock exchange under the symbol MFIN (changed from TAXI on May 11, 2016). MFIN and its predecessor companies have invested over $5,000,000,000 in various companies throughout the U.S. Including dividends, MFIN has had an average annual return of -7.99% per year over the last 10 years. He received a B.A. in economics, cum laude, from Tufts University and an M.B.A. in finance from New York University. He was named among Crain's New York Business' "40 Under 40", and has been featured in numerous business publications. In 2013 he was appointed to the Board of the Javits Center by Governor Andrew Cuomo.
Contents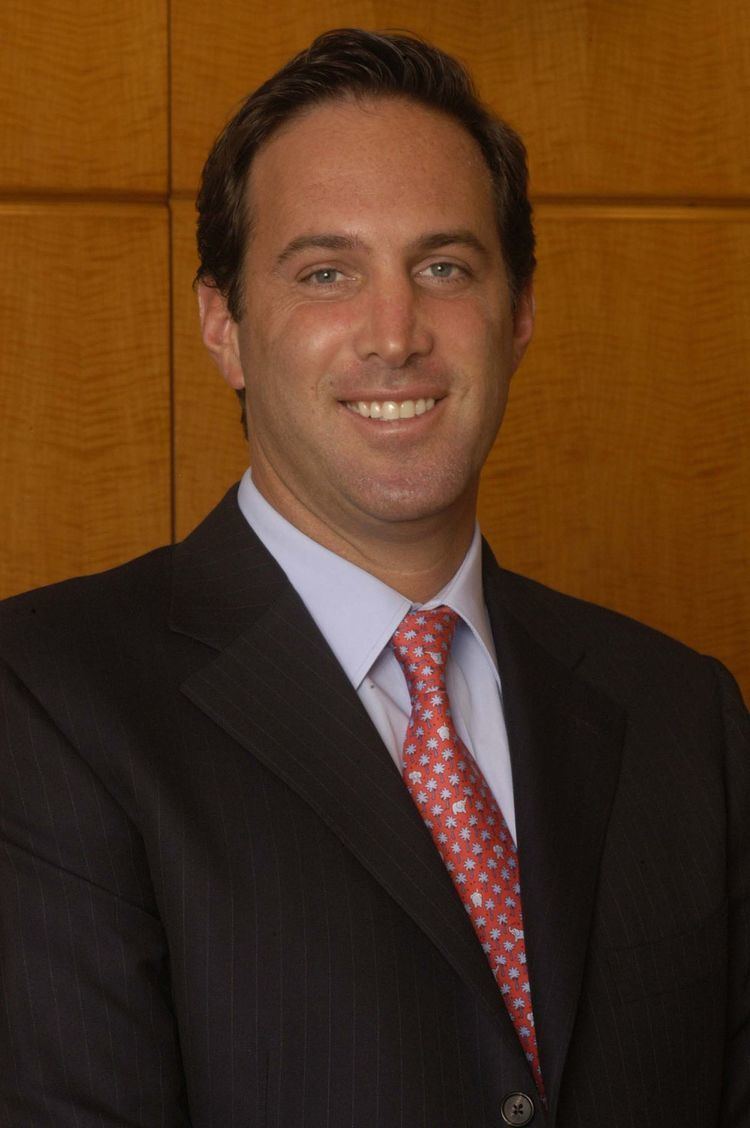 Early life and career
Andrew Mead Murstein was born in Roslyn, New York to Alvin and Aileen Murstein. His grandfather of German descent, Leon Murstein, came to the United States from Argentina, became a New York cabdriver and purchased one of the first New York taxi medallions, issued in 1937, for $10. The family went on to purchase several hundred medallions for prices as little as $10 each—medallions peaked at over $1,300,000 each and currently sell for around $500,000 each.
In 1979, the Mursteins founded a family-owned company called Medallion Funding Corp. to build a taxi medallion lending business. Medallion Funding earned returns on investment over 20 percent per year. More recently, Medallion Funding Corp. and its subsidiaries were sued in a New York court for failure to repay $8.8 million borrowed to finance Chicago medallions that are currently underwater. As recently as March 2017, senior notes issued by Medallion Financial traded for just 70% of par value, a level that is indicative of severe financial distress.
Later life and career
Andrew Murstein, after completing his studies at Tufts University and New York University, spent several years on Wall Street, including a stop at Salomon Brothers, where he learned the power of equity in funding a business. He joined Medallion Funding full-time in 1990 and eventually took the company public.
In 1996, Murstein successfully launched Medallion Financial Corp., established to be the parent company of Medallion Funding, as a public company trading on the Nasdaq under the symbol MFIN. The company has financed the purchase of thousands more in Newark, Cambridge, Philadelphia, Chicago, Boston and New York City, is an established industry leader. But taxi loans are only a part of the story. The company also established or bought successful businesses that lend to a variety of small businesses such as dry cleaners, convenience stores, manufacturers, distributors, and later public companies.
In 1994, Murstein invested $1-million to create a subsidiary which sold advertising on the tops of taxis. The subsidiary, eventually named Medallion Taxi Media, was enhanced in 1996 with the acquisition of See Level Advertising. Murstein sold Medallion Taxi Media to Clear Channel yielding $35 million in 2004. About this time Medallion Financial Corp. set up its own bank, Medallion Bank, to fund many of the company's endeavors. Due to aggressive lending and outsize losses, the bank accepted TARP money in 2009. The bank's loan losses in 2008 were worse than 93% of banks in its peer group, according to the FFIEC. In 2011, it accepted an investment from the U.S. Treasury, a security it has yet to repay. The bank currently pays a 9% after-tax dividend on this preferred security.
In 2008, Murstein with former baseball star Hank Aaron and former New York Governor Mario Cuomo, both Medallion Financial board members, and former football star and Congressman Jack Kemp, now deceased, formed a special-purpose acquisition company (SPAC) which raised $230-million to buy a professional sports team. The SPAC reportedly bid for the Chicago Cubs and other sports properties but ended up not making a purchase because none of the properties the company evaluated had the right mix of profit potential and risk avoidance. Later that same year Murstein organized and filed publicly a SPAC focused on the security industry and assembled a board of directors that included, former FBI director Louis Freeh, and initial head of Homeland Security and former Pennsylvania Governor Tom Ridge.
In 2012, along with partners Richard Mack, and NFL legend, Jim Brown, Murstein acquired the Long Island Lizards of Major League Lacrosse, and renamed the team the New York Lizards. The team plays at Hofstra University on Long Island, and won the MLL championship for the third time in 2015.
References
Andrew M. Murstein Wikipedia
(Text) CC BY-SA