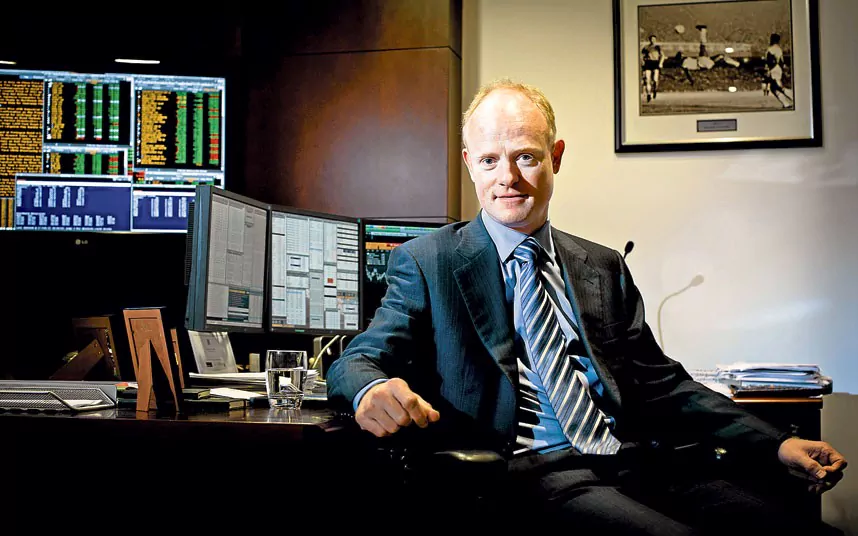 Andrew E. Law was born and raised in Cheadle Hulme near Stockport, England. His father was a mechanical engineer and his mother was a nurse. He was educated at Cheadle Hulme High School. He graduated from the University of Sheffield in Sheffield, South Yorkshire, with a First Class honours degree in Economics in 1987.
He started his career in finance at County NatWest, now known as NatWest. He then worked as a trader at the Chemical Bank. In 1996, he joined Goldman Sachs, later becoming a managing director, where he oversaw FICC.
He started working at Caxton Associates in London in 2003. In 2008, he became its Chief Investment Officer. Since 2012, he has served as its chairman and chief executive officer.
Between May 2010 and January 2015, he donated £947,911 to the Conservative Party, making him its 11th biggest donor in this period.
He co-chairs the Law Family Charitable Foundation with his wife. They support many non-profit organisations, including the Policy Exchange, a think tank based in Westminster. In 2014, they donated £1 million to The Lowry in Salford, where the spaces inside the Main Gallery were renamed The Andrew and Zoë Law Galleries.
Law is the chairman of the board of Trustees of Speakers for Schools, which invites public speakers to state schools in the UK. He spoke at the Trinity C.E. High School in Manchester. He also serves on the Board of Trustees of Social Finance. Additionally, he is a patron of the Hotcourses Foundation, which helps vulnerable schoolchildren in Kenya.
In an op ed published in The Huffington Post in 2014, he called for hedge fund managers to be more philanthropic.
He is married to Zoe Law, a make-up artist who has worked for the British singer Dido. He is a millionaire. He is a supporter of the football team, Manchester City F.C.. He owns "Manchester City vs Sheffield United", a 1938 painting by L. S. Lowry.