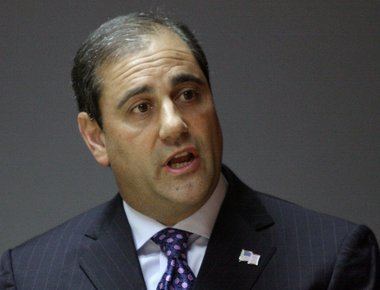 Lanza attended P.S. 32 and I.S. 24, both in Great Kills, Staten Island. He is a 1982 graduate of Monsignor Farrell High School in Oakwood.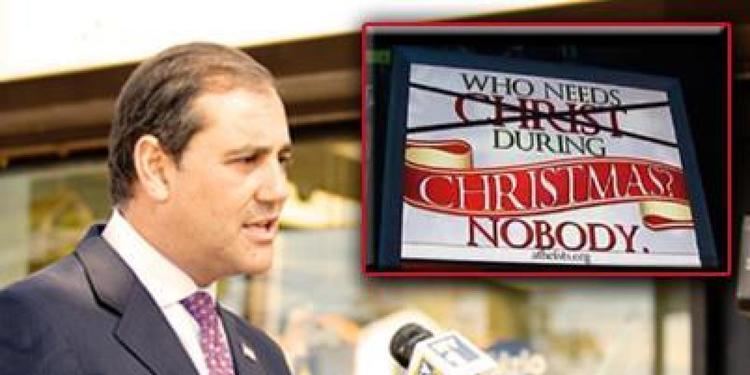 He is a graduate of Fordham University School of Law, where he received his Juris Doctor degree and St. John's University, where he received a B.S. in Accounting. He is admitted for the practice of law to the Bars of New York, New Jersey, SDNY and DNJ.
Lanza lives in Great Kills with his wife and three children. Lanza is a childhood friend of former United States Congressman Vito Fossella of Staten Island. The two campaigned together in 2006 for Lanza's election to the State Senate and Fossella's re-election campaign to Congress.
Prior to his entry into politics, Lanza was associated with Mercury Securities LLC, a Wall Street software development and stock trading firm, where he was a Managing Member and General Counsel Partner.
He also served as an Assistant District Attorney in the Manhattan District Attorney's Office as a prosecutor of street crimes, felony cases, New York State Welfare Fraud and procedural and constitutional issues.
Lanza received his corporate legal training with KPMG Peat Marwick as a Senior Auditor where he was in charge of auditing public and private firms, banks, importers and hospitals.
Running as a Republican, Lanza was first elected to the New York City Council in 2001 and re-elected for a second term in 2003 to the 51st Council District on the South Shore of Staten Island, representing over 150,000 constituents. He was overwhelmingly re-elected in 2005 as well.
Out of 51 council members, he was one of three Republicans. The other two Republicans were Minority Leader James Oddo and Minority Whip Dennis Gallagher.
At the City Council he sat on the Education Committee, Land Use Committee, Sanitation and Solid Waste Committee, Standards and Ethics Committee, Environmental and Transportation Committee, as well as the sub-committee on Planning, Dispositions and Concessions.
Lanza was elected to the New York State Senate on November 7, 2006 and took office on January 1, 2007. He fills the seat vacated by Senator John J. Marchi, who retired after 50 years of service in the State Senate.
Lanza has successfully championed improvements to Staten Island's schools, parks and open spaces. He secured millions of dollars for new classrooms, computer and science labs, books, playgrounds and school safety improvements. Lanza also scored victories by saving many acres of open space and delivering tens of millions of dollars for new active and passive recreational parks. These include the first city soccer, baseball, and softball fields for Staten Island's South Shore.
In 2011, Lanza voted against the Marriage Equality Act, which legally recognized same-sex marriages performed in the state, in a closely divided Senate vote of 33-29. At the time, he said he believed the word marriage should "describe a union between a man and a woman."
In December 2013, Lanza took issue with a billboard secured by the American Atheists. He published a press release on his Senate web page where he stated that he was not surprised "people who do not believe in God are hateful and malicious", he likened the billboard to "Religious persecution of the kind that similarly lead to the Holocaust". He called for a boycott of Times Square so long as the advertisement was in place and for the IRS to investigate the American Atheists with an eye towards revocation of their tax-exempt status. American Atheists responded by asking if he would be calling for a boycott of his own district's businesses if a similar billboard was on Staten Island, and then they erected one there. Senator Lanza amended his press release to indicate his assumptions of malice and hatred are only of those who support the billboard, not all atheists. The most current Press release from the Senator has removed calls for an IRS investigation, and relented on his calls for a boycott of Times Square.
Lanza secured a key agreement from Mayor Bloomberg to open a new police precinct on Staten Island. Lanza was also instrumental in opening the new firehouse in Rossville. He called for the establishment of the Mayoral Traffic and Transportation Task Force. He serves on the task force in order to address Staten Island's long standing traffic problems and to increase funding for public transportation.
Lanza serves as Chairman of the Senate Cities Committee and Co-Chair of both the Senate Ethics Committee and the Legislative Ethics Commission. He also serves on the Committees on Civil Service & Pensions; Codes; Education; Finance; Insurance; and Judiciary.