Andrew Fee







Andrew Fee (born June 13, 1979) is an Australian tap dancer, theatrical producer, choreographer and photographer. Andrew is the founder of RAW – an award-winning dance company based in Brisbane.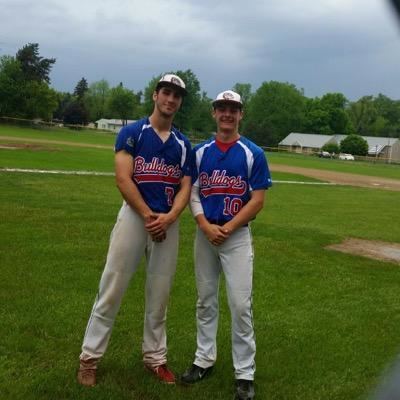 Fee started dancing at the age of six with Pamela LeRay Toso Dancers in Rochedale, Queensland, Australia. Fee studied the foundations of Tap, Ballet, Jazz, Funk, Singing, Acting, Acrobatics & Contemporary competing in Queensland dance eisteddfods from the age of eight. Fee moved over to Kim Bowkett Dance Centre in Coorparoo, Queensland, Australia when he was twelve to further his dance and performance education. Fee worked with many instructors and choreographers from the age of 12–17 years, including Kim Bowkett, Rob Emblen, Dein Perry, Drew Keluski, Kelly Abbey & Todd Mckenney.
Andrew Fee founded RAW Dance Company at just 18 years old with the dream of creating a global dance sensation! Looking back that dream has definitely been achieved and then some. Andrew has successfully toured and presented RAW's many different productions all around the globe; including recently at the New Victory Theater, 42nd Street, New York City.
Some of the other locations include Canada, Mexico, Brazil, Colombia, Peru, Chile, Malaysia, Japan, China, Taiwan, Netherlands, Belgium and the United Arab Emirates.
Andrew's RAW has been quoted as "Untrammeled Energy", and "Expert Hoofers" by the New York Times; Leading European Newspaper, The De Telegraf said RAW was "Spectacularly Talent". Australian Newspaper The Courier Mail said, "RAW is caffeine fuelled double espresso dance!". Andrew continues to be the driving passion behind RAW's success from their humble beginnings to the global company they have become today.
Studied RAD Classical Pre-Primary to Intermediate (Honours for all Exams) Finished all Tap Exams (except for teachers) in LGTDA - Les Griffith Tap Dance Academy by the age of 13 Finished all Tap Exams (except for teachers) in CSTD - Commonwealth Society of Teachers of Dancing by the age of 16 Finished all Jazz Exams (except for teachers) in CSTD - Commonwealth Society of Teachers of Dancing by the age of 16 Trained at Queensland Gymnastics Association QLD Squad from 1992 - 1995
Since 1998, Fee has created, produced and directed 12 works including:
Metalworx (1999,2000 & 2003)
Funky Beats (2004)
Urban Wonderland (2005, 2006, 2007 & 2008)
Individual (2006, 2007 & 2010)
Project X (2006, 2007, 2008 & 2010)
Electronique (2008)
Bang! Crash! Tap! (2009, 2010, 2011, 2012, 2013)
Q150 Government Celebrations (Writer, Director and Producer 2009)
Beautiful Noise (Brisbane Festival, Powerhouse 2011)
Untapped (New Victory Theatre, 42nd Street, New York City - 2011)
RAW Crew (2013 & 2014)
1998, Metalworx, Tivoli Theatre, Brisbane, Australia
1999, Metalworx, Tivoli Theatre, Brisbane, Australia
2000, Metalworx, Southeast QLD Tour, Redcliffe, Gold Coast & Bundaberg
2000, Hong Kong Convention Centre, Hong Kong
2001,
2002, Sky City Casino, Auckland, New Zealand
2003, Darwin Entertainment Centre, Darwin Festival, Northern Territory
2003, Melbourne International Arts Festival, Victoria
2003, Sky City Casino, Auckland, New Zealand
2003, Judith Wright Centre, Brisbane, Australia
2004, Funky Beats Queensland Tour, Australia (24 venues)
2004, Funky Beats Australia Tour, Australia (23 venues)
2004, Raw Metal, Far Eastern Plaza Hotel Theatre, Taipei, Taiwan
2004, Pretonas Towers, Kuala Lumpur, Malaysia
2004, New York City Tap Festival – New York, USA
2005, Urban Wonderland Brisbane Powerhouse Theatre
2006, Urban Wonderland Queensland Tour (28 venues)
2006, Commonwealth Games Entertainment Program, Melbourne, Victoria
2006, Project X, World Premiere, Judith Wright Centre, Brisbane, Australia
2006, Redland Spring Festival - Redlands Queensland, Australia
2007, Adelaide Fringe Festival - Adelaide, Australia
2007, Singapore Arts Festival – Singapore 2007
2007, Holland Dance Festival - Den Haag, Holland 2007
2007, Winton Outback Festival - Winton Civic Centre, Queensland, Australia
2007, Redland Spring Festival - Redlands Queensland, Australia
2007, Individual Schools Tour, Queensland (20 schools)
2007, Urban Wonderland, Western Australian Tour (10 venues)
2008, Urban Wonderland, Mackay Festival of the Arts, Queensland, Australia
2008, Urban Wonderland,
2008, Urban Wonderland, Bogotá, Columbia
2008, Urban Wonderland, Mexico City, Mexico
2008, Urban Wonderland, Lima, Peru
2008, Urban Wonderland, Santiago, Chile
2008, Urban Wonderland, São Paulo, Brazil
2008, Urban Wonderland, Osaka, Japan
2008, Urban Wonderland, Dubai, UAE
2008, Urban Wonderland, Cunnumulla Fella Festival, Queensland, Australia
2008, Raw Metal, Queensland Tour (25 venues)
2008, Raw Metal, New South Wales Tour
2008, Raw Metal,
2008, Raw Metal,
2008, Raw Metal,

2008, Master Class Tour Program (60 locations)
18 Aug – 06 Sep: New South Wales
Raw Metal
14 Feb – 07 Mar: New South Wales & South Australia
11 Apr – 18 May: Queensland
28 May – 04 Jun: Romania
06 Jun – 17 Jun: Dubai
11 Aug – 13 Sep: Queensland
09 Oct – 06 Nov: Western Australia & Victoria
Electronique
30 Jun – 24 Jul: Brisbane Rehearsals
25 Jul – 27 Jul: World Launch - apart of Brisbane Festival
Individual
27 Jul – 08 Aug: Victoria
2008, Melbourne International Tap Festival – Melbourne, Australia
2013, Untapped, Brisbane Festival, Australia
Nutrimetics Men's Product Launch - Gold Coast Convention Centre
MEA Meetings Events Australia - Gold Coast Convention Centre
Lord Mayor's Gala Business Awards - Brisbane City Hall
Brisbane Marketing Conference - South Bank
Mirvac Dinner at the Sebel and Citigate Brisbane
Cummins Nitro Christmas Dinner – Brisbane
Wallenius Wilhelmsen Logistic New Depo Opening - Port Kembler
Brisbane Ekka - Brisbane Showgrounds 2007
Genesys Wealth National Conference - Fremantle Prison, Perth
Suncorp Metway Business Model Launch - Sofitel, Brisbane
Queensland's Creative Generation 2007 – QPAC
Yufeng Christmas Party - Brisbane Queensland
Brisbane Italian Club - Mater Kids Hospital Charity, Brisbane
KFC Conference Opening - Jupiters Casino, Gold Coast
AAT Holidays - Mantra on Salt Beach 2007
Gallery of Modern Art for the Premier's Cabinet Queensland – Brisbane
Queensland Master Plumbers Awards Night - Sofitel Brisbane
Hyundai Lanuch Korea - Royal Pines, Gold Coast 2007
Commonwealth Games 2006 – Melbourne
Queensland's Creative Generation 2006 – QPAC
Brisbane Ekka 2006 - Brisbane Showgrounds
Medical Meetings/Phizer Conference - Hilton, Sydney
Gladstone Area Group Apprentices Awards - Gladstone, Queensland
Census Yellow Pages - Federation Square, Melbourne
Beef Ex Performance - Royal Pines Resort, Gold Coast
Strategic Events - Perth Convention Centre
Chemart Pharmacy Conference - Zinc Federation Square, Melbourne
Richoh Conference - Sydney Town Hall
The National Print Awards - Sydney Convention Centre
Riviera Opening Coomera - Gold Coast Convention Centre
BMW Charity Ball - Royal Pines Resort, Gold Coast
Australia Post - QPAC
Brisbane Bullets Season - Brisbane Convention Centre
IFSA Function - Brisbane Convention Centre
Nickelodeon Kids Choice Awards 2005 - Sydney Convention Centre
Hyundai China - Conrad Jupiter's, Gold Coast
Salon Support Product Launch - Tivoli Theatre, Brisbane
The World Meat Conference - Codac Beach, South Bank
The Rockhampton Beef Expo - Rockhampton Showgrounds
Good Morning Chile – Santiago, Chile 2008
Good Morning Singapore – Singapore, 2007
The Nickelodeon Kids Choice Awards – 3 Million Worldwide, 2005
RAQ Fashion Awards – Brisbane, 2004
RAQ Fashion Awards - Brisbane, 2005
The Shak - Children's Talk Show, Brisbane 2007
Toasted TV - Children's Talk Show, Brisbane 2007
Toasted TV - Children's Talk Show, Brisbane 2008
Video Hits - Sydney 2008
The Great South East - Channel 7, Brisbane 2008
Totally Wild – Channel 10, Brisbane 2006
Sunrise – Highest Rating News Program – Channel 7, Sydney 2004
Sunrise - Highest Rating News Program – Channel 7, Brisbane 2003
The Today Show – Channel Nine Morning Show, Brisbane 2010
Festival Time Documentary – Channel Nine, Featured Performer, Brisbane 2010
Toasted TV - Children's Talk Show, Brisbane 2013
Festival Time Documentary - Channel Nine, Featured Stage Show, Brisbane 2013
Andrew Fee Wikipedia