Andrew Capra (born September 16), also known by the stage name Andrew London, is an American songwriter, session vocalist and composer living in Los Angeles, California. Known for his songwriting and studio work, Capra has written and played on hundreds of albums, films, and commercials, with a variety of artists from rock to EDM and contemporary Christian.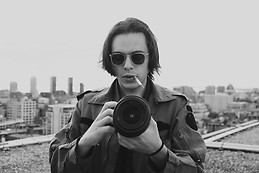 The 2015 film Walt Before Mickey, starring Thomas Ian Nicholas and Jon Heder, included the song "Just a Wish", performed by American Idol finalist Julie Zorrilla and written by Capra, Rob Graves, and Jeremy Rubolino.
Capra founded the rock band Brave Citizens while studying at University of California, Irvine, releasing the EP Revolutions in 2009 from his dorm room with bandmate Adam Bialik, followed by a US tour and festival appearances. Songs "How Much Longer?", "The Same Way" and "All or Not" were featured in a number of American television programs. In June 2009 the band joined Lydia, Eye Alaska and PlayRadioPlay! for the Stay Awake tour.
In 2016 the band released Ashland, an EP of songs meant for a never-recorded full length.
In late 2014 Capra began an album of solo work under the "Andrew London" pseudonym, building a studio band with guitarist Bruce Kulick, bassists Chris Chaney and Tony Franklin (musician), and drummer Miles McPherson. The album Hard Light was funded through Pledgemusic and released digitally in late 2014. Following California, Arizona and New York tour dates Andrew released the EP Longer Days in July 2016 on iTunes, collaborating with Aaron Sterling, Bialik, Kulick, and Joshua Gleave.
In September 2016 Capra released the EP Live at The Hotel Cafe, featuring new songs in progress as well as a cover of "A Sort of Homecoming" by U2.