Andrew Burt (born 23 May 1945 in Wakefield, England) is a retired English actor, who has appeared in many British TV drama series from the 1970s to the present day. He is perhaps best known as the original Jack Sugden in Emmerdale Farm, a role he played from 1972 to 1974 (with a brief return in 1976), before handing over the character to another actor, Clive Hornby. He played the brother of Lesley Whittle in the 1977 film The Black Panther, and had the eponymous starring role in the BBC series The Legend of King Arthur (1979).
Burt's other television credits include Warship, Campion, Swallows and Amazons Forever!, I'm Alan Partridge, The Bill, Bergerac, Blake's 7, Doctor Who and the BBC series The Voyage of Charles Darwin, in which he played the captain of HMS Beagle, Robert FitzRoy. He played the lead role in Gulliver in Lilliput for the BBC in 1982 and a leading guest role as Dr Quimper in the Miss Marple episode "4.50 from Paddington" in 1987. More recently he has appeared in episodes of New Tricks, Trial & Retribution and Spooks.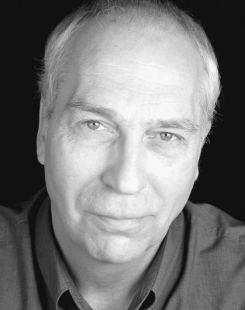 He has also provided voice-overs for numerous commercials and he was a co-presenter of Yorkshire Television's pre-school series Stepping Stones in the late 1970s and early 1980s.
Burt was educated at Silcoates School, Wakefield and the University of Kent. He trained at Rose Bruford College of Drama and has considerable repertory experience, his preferred medium of acting being the stage. Andrew also was in an episode of Crown Court on ITV called "Question of Care".
He now lives in Ealing, West London, where he works as a counsellor for people with stress-related illnesses. Besides he's also working on an agency called Hobsons, which is providing voice-overs. He has done some work for the Walt Disney Company's premium TV-channel Disney Cinemagic.