Andrew Brooke is an English producer and actor. He is best known for playing Ashley in the Channel 4 series, PhoneShop for the first three series. He has appeared in the movies such as Sherlock Holmes in 2009, The Bank Job and Children of Men. His many television appearances include: Da Vinci's Demons , The IT Crowd, The Inbetweeners, The Mark Steel Lectures, Doctor Who, Pulling, How Not to Live Your Life, The Bible, Law & Order: UK, My Family, Collision, EastEnders, Silent Witness and No Signal. He also produced Escape of the Artful Dodger and One Way Ticket.
Brooke portrayed Ashley in PhoneShop of Channel 4. In an interview, he revealed that, previously in his life he had sold "bread, ad space and furniture". He also said that the show had a "wide demographic". He also starred in the 2009 film Sherlock Holmes. He appeared as "MI5 Agent Quinn" in the film The Bank Job. He again appeared in the 2006 movie Children of Men.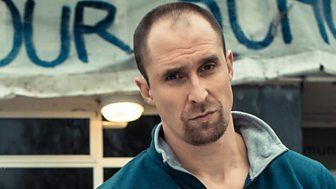 Brooke also starred in the historical fantasy drama Da Vinci's Demons.
In March 2012, Brooke was snapped kissing Doctor Who co-star Karen Gillan "during a night off from filming in Spain".