Andrew Adkins is an American singer-songwriter, producer and guitarist based in Nashville, Tennessee, United States.
Jessica Sneed of the Hype Machine music blog 50 Third & 3rd says, "Adkins is a storyteller with mesmerizing lyrics and style...thought-provoking, intriguing and engaging".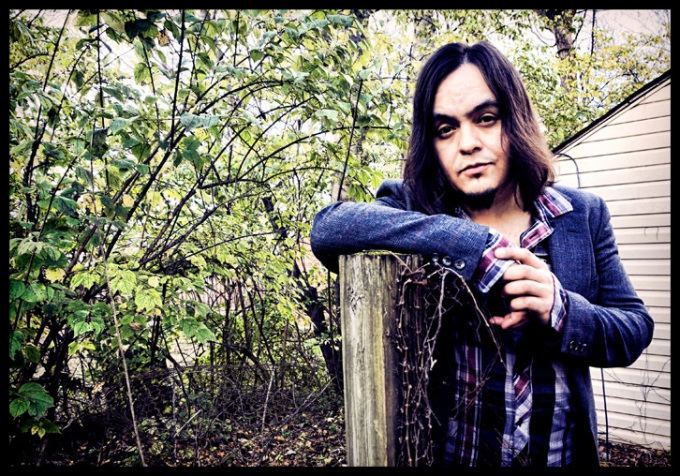 Adkins was born in Defiance, Ohio. and was fascinated with music from a very young age. He grew up in a home where music was always being played. His parents nurtured his interest in the guitar and he received one for his second Christmas. Adkins claims that discovering the music of Elvis Presley, Michael Jackson, The Beatles, KISS and Led Zeppelin dramatically changed his life and made him want to pursue music as a career. When he was 11 years old he got his first electric guitar. He soon began learning Black Sabbath riffs on guitar by figuring them out on his own. By 13 he was playing in various bands around his hometown with his friends and at 17 he began playing clubs and bars. He graduated from Paulding High School in Paulding, OH.
Adkins moved to Nashville after High School and co-founded the roots-rock band Mellow Down Easy. In 2006 a 'Best of' edition of the publication The Nashville Scene, readers voted Adkins "Number 3 Best Songwriter" (right behind Marcus Hummon and Will Hoge). In 2009 Mellow Down Easy signed with Dualtone Records and released the album Cosmisutra. After touring the United States in support of the album the band members decided to part ways. The band has shared the stage with several artists who would go on to mainstream success and various forms of notoriety such as Cage the Elephant, Little Big Town, Sunday Valley (featuring Sturgill Simpson) and Grand Ole Party, Cheers Elephant, Aaron Lee Tasjan, Dexter Romweber, Billy Joe Shaver, and Wayne "The Train" Hancock. Adkins then formed the funk-influenced, indie-rock group Lions for Real (named after the Allen Ginsberg poem). Shortly thereafter the band's music caught the ear of Werewolf Heart Records out of Hollywood, CA. The label was started by actor Ryan Gosling and producer Timmy "The Terror" Anderson (who co-found the band Ima Robot with Alexander Ebert, who would later go on to form Edward Sharpe & The Magnetic Zeros) to distribute the music of Gosling's band Dead Man's Bones and other various musical projects. Three months after the formation of Lions for Real, the band was flown to Los Angeles by Warner Bros. Records in an effort to partner with Werewolf Heart to launch and distribute the band. Within the next several months tensions grew between Werewolf Heart and members of the group which lead Adkins to quit the band. Andrew claims that the whole experience nearly made him want to give up making music for good.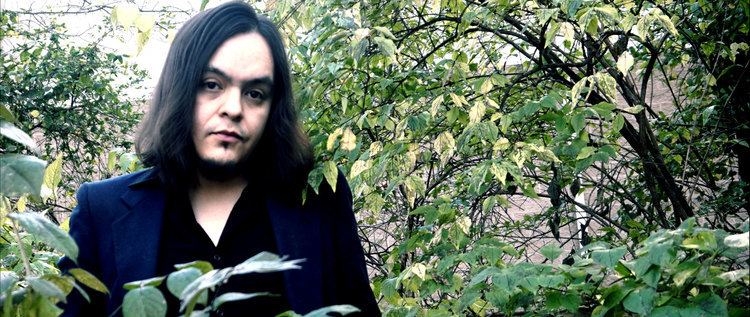 In 2013, Adkins secluded himself in his home studio to write and record what would become his Colored Parade project. The album featured the song "I'm Indestructible", which would end up in the official movie trailer for the 2014 Lionsgate film Cymbeline (starring Ethan Hawke, Dakota Johnson, Milla Jovovich among others). The song would also appear in the DirectTV series KINGDOM starring Nick Jonas, Frank Grillo and Matt Lauria. With the critical and licensing success of "I'm Indestructible" Andrew signed a one-off deal with Los Angeles-based publishing company 411 Music to record an EP of songs in the style of "Indestructible". The results was W I T C H E S. He decided to use the pseudonym Indigenous Engines (much like he did the previous year with Colored Parade). Andrew eventually wrote and recorded an album's worth of material, only to split it into two EPs. One, he released to 411, the other he released under the title W E R E W O L V E S. The EP spawned the song "Fire & Brimstone" which landed on the trailer for the Colin Hanks film All Things Must Pass: The Rise and Fall of Tower Records. The entertainment websites Stereogum and Entertainment Weekly debuted the trailer in the Fall of 2015.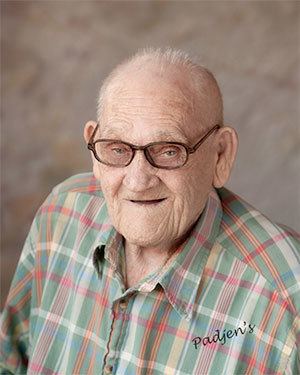 In late January 2017 it was announced that "Fire & Brimstone" will be featured in an episode of the television series The Walking Dead in the second half of their mid-season 7 break.
January 2016 Andrew released Glass Castles. The album has been well received by critics and listeners alike. Paste Magazine says, "Andrew forges his own path onto unclaimed territory in a modern, mainstream music-jungle of bland, familiar and mundane. A poet with a bleeding heart, a renegade voice with grit and soul."
Ryan Stabile from AXS TV says, "With so much music coming out of Nashville, it can be easy for little gems to slip by and fade into darkness. With a sound that embodies all of the buzzworthy music coming from down south, Andrew Adkins' Glass Castles is almost certainly one of those Nashville gems. Don't let Glass Castles slip past you."
Jason Warburg from the entertainment website The Daily Vault draws comparisons to early Bruce Springsteen and pre-Newport Bob Dylan. He also states, "Glass Castles emerges as an original piece of work, an album of rich, vibrant country-folk featuring heartfelt lyrics and sharp, creative arrangements that dip into every corner of the Great American Songbook."
Andrew wrote, recorded, produced and engineered the entire album as well as played most of the instruments. However, he used members of his live band to record and help out on several songs.
Pedal Steel: Tim Rogers, Tommy Butler
Mandolin: Patrick Duffy
Strings (Banjo/Violins/Fiddles): Clint White
Upright, Bowed Bass: Gordon Emma
Background Vocals: Jessica Schlosser
Additional Piano: Josh McCleod
Additional Bass Guitar: Daryl Wayne Dasher
On Black Friday November 25, 2016 Adkins released a surprise 6-song EP entitled "Monsters + Ghosts". The project was written, recorded, produced and performed solely by Adkins between the months of July and October at Electrahead Media in Nashville, Tennessee. The songs mark a departure from his roots-inspired style into more of an experimental, electronic sound. The EP was released by 411 Music Group out of Los Angeles, CA and distributed for free download by the popular music sharing website Noisetrade.com.
Paste Magazine premiered the first single from Monsters + Ghosts, "Mass Kingdoms" on November 29, 2016.