Andressa Alves da Silva (born 10 November 1992), commonly known as Andressa Alves or simply Andressa, is a Brazilian football forward who plays for Primera División club FC Barcelona. She previously played for Montpellier of the French Division 1 Féminine. She won her first cap for the Brazil women's national football team in 2012 and represented her country at the 2015 FIFA Women's World Cup.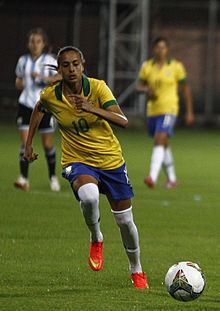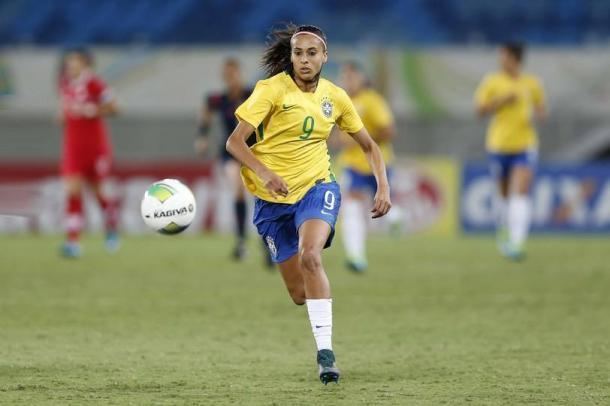 Andressa transferred from Centro Olímpico to Ferroviária in May 2013. In November 2013, Andressa left Ferroviária to sign for 2013 Copa Libertadores Femenina winners São José.
In November 2014 she ended her stay in São José and signed a contract with NWSL team Boston Breakers. Ultimately she never joined the Breakers as she was instead called into Brazil's residency camp for the 2015 FIFA Women's World Cup. During the World Cup, French club Montpellier announced that they had concluded the transfer of Andressa.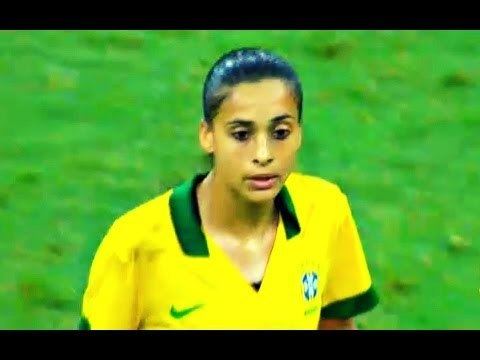 Andressa left Montpellier after one season, signing for FC Barcelona in June 2016.
After representing Brazil in the 2010 and 2012 editions of the FIFA U-20 Women's World Cup, Andressa made her senior debut at the 2012 Torneio Internacional Cidade de São Paulo de Futebol Feminino.
At the 2014 Copa América Femenina, Andressa scored the second goal in Brazil's 6–0 rout of Argentina. At the 2015 FIFA Women's World Cup she scored the only goal in Brazil's group match against Spain, which secured her team's place in the second round. After Brazil's subsequent elimination by Australia, she remained in Canada as part of the winning Brazilian team at the 2015 Pan American Games in Toronto.
Barcelona described their new signing Andressa as: "a left-footed player who can slot in anywhere on the left hand side of the park, and who is especially attack-minded in her approach to the game". It was also noted that she is versatile enough to play on the right or as a centre-forward, and that she is relatively experienced for a 23-year-old after playing international football for four seasons.