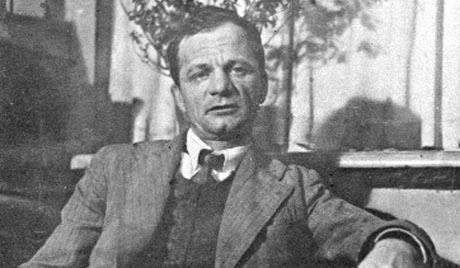 He was born in the settlement of Yamskaia Sloboda on the outskirts of Voronezh in the Chernozem region of central Russia. His father was a metal fitter (and amateur inventor) employed in the railroad workshops and his mother was the daughter of a watchmaker. He attended a local parish school and completed his primary education at a four-year city school and began work at age thirteen, with such jobs as office clerk at a local insurance company, smelter at a pipe factory, assistant machinist, warehouseman, and on the railroad. Following the 1917 revolutions, he studied electrical technology at the Voronezh Polytechnic Institute. When civil war broke out he assisted his father on trains delivering troops and supplies and clearing snow.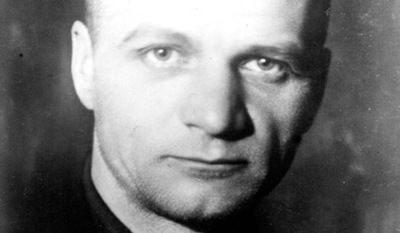 He had also begun writing poems, submitting to papers in Moscow and elsewhere and was writing prolifically for local periodicals, including Zheleznyi put' (Railroad), the paper of the local railway workers' union, Krasnaia derevnia (Red countryside) and Voronezhskaia kommuna (Voronezh commune), official papers of the Voronezh Communist Party, and Kuznitsa, national journal of the Smithy group of proletarian writers.
From 1918 through 1921, his most intensive period as a writer, he published dozens of poems (an anthology appeared in 1922), several stories, and, hundreds of articles and essays, adopting, in 1920, the Platonov pen-name by which he is best-known. With remarkably high energy and intellectual precocity he wrote confidently across a wide range of topics including literature, art, cultural life, science, philosophy, religion, education, politics, the civil war, foreign relations, economics, technology, famine and land reclamation, among others. It was not unusual around 1920, to see two or three pieces by Platonov, on quite different subjects, appear daily in the press.
He was also involved with the local Proletcult movement, joined the Union of Communist Journalists in March 1920, and worked as an editor at Krasnaia Derevnia (literally,"red countryside"), the paper of the local railway workers' union. He was elected in August 1920 to the provisional directing board of the newly formed Voronezh Union of Proletarian Writers, attended the First Congress of Proletarian Writers in Moscow in October 1920, which was organized by the Kuznitsa group, and regularly read his poetry and gave critical talks at various club meetings.
Platonov joined the Communist Party in the spring of 1920, and started attending the party school, but had left by the end of 1921, for what he later called a "juvenile" reason. Although, like a number of other worker writers (many of whom he had become acquainted with through Kuznitsa and at the 1920 congress), he may have quit the party in dismay over NEP. Deeply troubled by the terrible famine of 1921, he openly and controversially criticized the behavior (and privileges) of local communists at the time. There is also some evidence that he may have been expelled for refusal to clean up others' trash during an obligatory subbotnik (communist work Saturday). He was readmitted as a candidate member only in 1924.
In 1921 Platonov married Maria Aleksandrovna Kashintseva (1903–1983); they had a son, Platon, in 1922, and a daughter, Maria, in 1944.
In 1922, in the wake of the devastating drought and famine of 1921, Platonov abandoned journalistic and literary work entirely to work on electrification projects and conduct land reclamation work for the Voronezh Provincial Land Administration and later for agencies of the central government. "I could no longer be occupied with a contemplative activity like literature," he recalled later. For the next few years, he worked as an engineer and administrator, organizing the digging of ponds and wells, the draining of swamp land, and the building of a hydroelectric plant.
In 1925 he published a book about the Black Sea Revolt of 1905. This was the same year that Sergei Eisenstein's film The Battleship Potemkin was made. Platonov's book was an official publication of the Bolshevik Party.
When he did return to writing in 1926, however, a number of critics and readers noted the appearance of a major and original literary voice.
Moving to Moscow in 1927, he became, for the first time, a professional writer, working in the editorial departments of a number of leading magazines.
He produced his two major works, the novels Chevengur and The Foundation Pit, between 1926 and 1930, overlapping slightly with the beginning of the first Five-Year Plan in 1928. These works, with their implicit criticism of the system, drew official sanction, and although a chapter of Chevengur appeared in a magazine, neither was published in full. Other work, short stories, which did appear contributed to the decline of his reputation.
In 1930s, Platonov was working together with the important Soviet philosopher Mikhail Lifshitz, who edited an influential Moscow magazine "The Literary Critic" (Literaturny Kritik), that was also followed by Marxist philosophers around the world. Another contributor was the theoretician György Lukács. The magazine, where Platonov contributed, was closed by the government in 1940.
Stalin held deeply ambivalent views regarding Platonov's worth. According to archival evidence Stalin called Platonov "fool, idiot, scoundrel", but later in the same meeting called him "a prophet, a genius." For his part Platonov made hostile remarks about Trotsky, Rykov, and Bukharin but not about Stalin, to whom he wrote letters on several occasions. By 1931, his work had come under sustained attack as anti-communist. Nevertheless, Platonov had published no fewer than eight volumes of fiction and essays from 1937 until his death in 1951. In the Stalinist Great Purge of the 1930s, Platonov's son was arrested as a "terrorist" and "spy". He was exiled, at the age of fifteen, to a labor camp where he contracted tuberculosis. When Platonov's son was released home he was terminally ill with tuberculosis. Platonov himself contracted the disease while nursing him. During the Great Patriotic War (World War II), Platonov served as a war correspondent, but his disease grew worse, and after the war, he ceased to write fiction. His last publications were two collections of folklore. He died in 1951.
Although relatively unknown at the time of his death, his influence on later Russian writers has been considerable. Some of his work was published or reprinted during the 1960s' Khrushchev Thaw. Because of his political writings, perceived anti-totalitarian stance, and early death of tuberculosis, some English-speaking commentators have called him "the Russian George Orwell".
In journalism, stories, and poetry written during the first postrevolutionary years (1918–1922), Platonov interwove ideas about human mastery over nature with skepticism about triumphant human consciousness and will, and a sentimental and even erotic love of physical things with a fear and attendant abhorrence of matter. Platonov viewed the world as embodying at the same time the opposing principles of spirit and matter, reason and emotion, nature and machine.
He wrote of factories, machines, and technology as both enticing and dreadful. His aim was to turn industry over to machines, in order to "transfer man from the realm of material production to a higher sphere of life." Thus, in Platonov's vision of the coming "golden age" machines are both enemy and savior. Modern technologies, Platonov asserted paradoxically (though echoing a paradox characteristic of Marxism), would enable humanity to be "freed from the oppression of matter."
Platonov's writing, it has also been argued, has strong ties to the works of earlier Russian authors like Fyodor Dostoevsky. He also uses much Christian symbolism, including a prominent and discernible influence from a wide range of contemporary and ancient philosophers, including the Russian philosopher Nikolai Fedorov.
His 'Foundation Pit' uses a combination of peasant language with ideological and political terms to create a sense of meaninglessness, aided by the abrupt and sometimes fantastic events of the plot. Joseph Brodsky considers the work deeply suspicious of the meaning of language, especially political language. This exploration of meaninglessness is a hallmark of existentialism and absurdism.
A minor planet 3620 Platonov, discovered by Soviet astronomer Lyudmila Georgievna Karachkina in 1981 is named after him.
The Sky-Blue Depths (verse)
Epifan Locks (novella)
Meadow Craftsmen
The Innermost Man
Chevengur
The Third Son
Among Animals and Plants
Fro (novella)
The Foundation Pit (novel)
The Sea of Youth (novel)
Soul, or Dzhan (novella)
The River Potudan (novella)
Happy Moscow (unfinished novel)
The Fierce and Beautiful World (novella)
Fourteen Little Red Huts (play)
The Hurdy Gurdy (play)
The Cow
The Return
The Motherland of Electricity
Father-Mother(screenplay)