Covid-19
Andrei Molodkin





Artist





Andrei Molodkin (born 1966) is a Russian conceptual artist.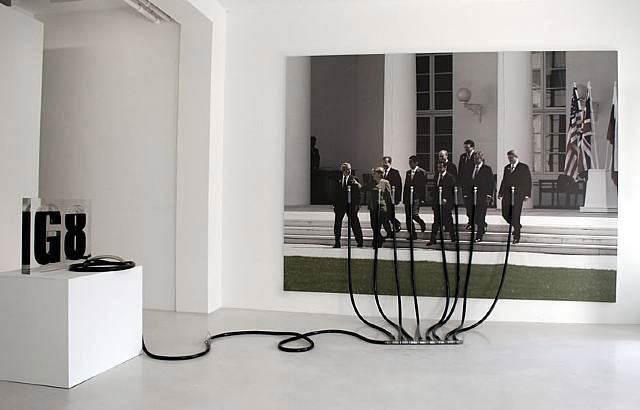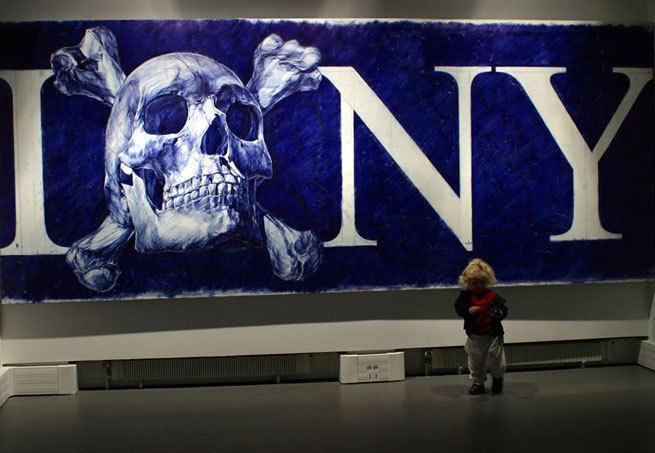 Molodkin was born in Boui, 500 km (310 mi) north of Moscow, in 1966. Both of his parents taught at the university and he went to art school at the age of 12 and was first inspired by tattoos, which at the time were illegal in Russia. Molodkin later claimed that 'the only freedom you have is what you can write on your body'.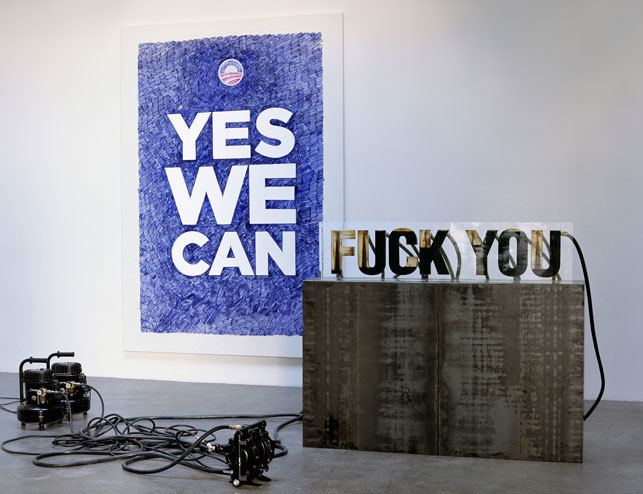 Molodkin later served in the Russian Army, where he worked in Siberia delivering oil. He would also use his army-issue ballpoint pens to draw and, whilst in the Army, he would eat bread smeared in oil and dried on a radiator instead of taking drugs.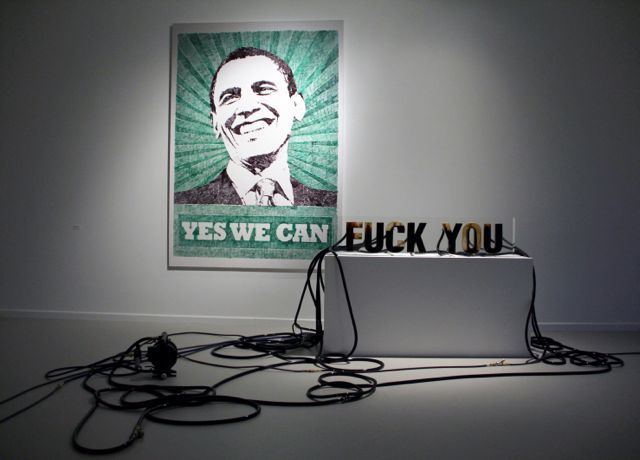 His work explores the conflict between culture, religion, economy and politics, using recognizable religious images and cultural iconography as his subject matter. Molodkin believes that the oil industry is "the flesh and blood of Western economy" and he comments on how a national resource can become a national identity. His most recent project has been his attempt to make oil from human corpses with a giant pressure cooker.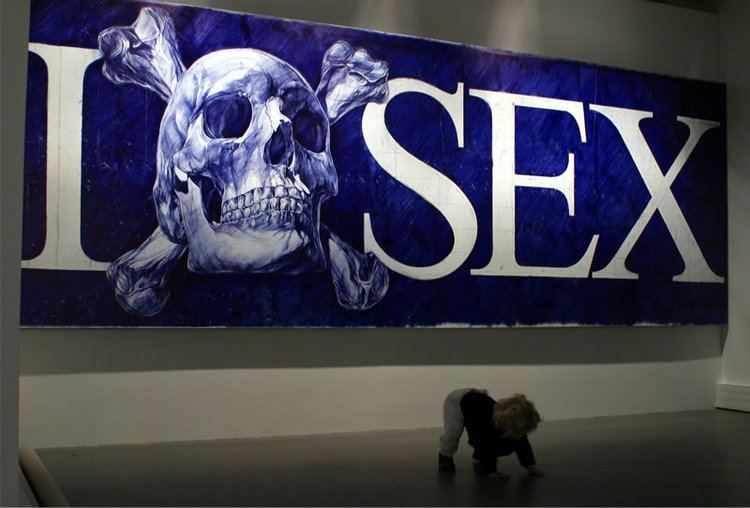 His exhibition "Direct From The Pipe" was presented at ANNE+ Art Projects, Ivry sur Seine,France "Sweet Crude American Dream" was presented at Daneyal Mahmood Gallery, NY. Andre Molodkin, and "Guts à la Russe" at Orel Art Gallery, Paris, in April–May 2008 Orel Art
A 2013 exhibition by Molodkin in the Void Gallery in Derry entitled Catholic Blood (2013) was created specifically for the context of Derry and Northern Ireland. Catholic Blood (2013) instantly locked into contentious historical divides, as its subject is based in the Catholic Relief Act of 1829 and a particular clause of the British constitution that forbids any MP from advising the sovereign on ecclesiastical matters if they are of the Catholic faith. The work was controversial in its choice of materials which consisted of Catholic blood, a specification that was met with resistance. The project required the participation of the public, with 36 people came forward to donate their blood, including the son of a Catholic Priest. The piece was designed from hollowed acrylic, mimicking the windows of the British Houses of Parliament. A pharmaceutical fridge contained samples of donated human blood and an industrial compressor pumped this blood through the window. This was then projected onto the gallery walls.
"Some people were angry that I hadn't used both Catholic and Protestant blood. They felt cheated that I had only chosen to use Catholic blood. It was never my intention to mix religions - the intensity is in the separation.
He currently lives and works between Paris and Moscow. His works are held in private collections in the State Russian Museum in Saint Petersburg, the Freud Museum in Saint Petersburg and in the collection of the Schusev State Museum of Architecture, Moscow.
Collection of The State Russian Museum, Saint Petersburg
Collection of S. Freud Museum, Saint Petersburg
Collection of Schusev State Museum of Architecture, Moscow
Rosenblum Collection, Paris, France
And private collectors in Europe and The United States
Andrei Molodkin: Post-Utopian Simulacrum, eds. Wooson Gallery, Daegu, 2013.
Andrei Molodkin: Crude, eds. Silvana Editoriale, The Station Museum, Houston, 2013.
Andrei Molodkin: Absolute Return, eds. Silvana Editoriale, Musée d'Art Moderne de Saint-Etienne Métropole, France, 2011.
Andrei Molodkin: Holy Oil, 2010.
Andrei Molodkin: Liquid Modernity, 2009.
Andrei Molodkin: Cold War II, eds. Victor Tupitsyn and Margarita Tupitsyn, Kashya Hildebrand Gallery, Zurich, 2007.
Andrei Molodkin Wikipedia