Andreas Werckmeister





Music composer






October 26, 1706, Halberstadt, Germany




Werckmeister's Erweiterte und verbesserte Orgel-Probe in English




Lars Rudolph, Mihaly Vig, Johann Philipp Kirnberger, Johann Mattheson, Gioseffo Zarlino
Andreas Werckmeister (November 30, 1645 – October 26, 1706) was a German organist, music theorist, and composer of the Baroque era.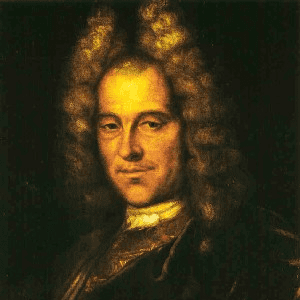 Born in Benneckenstein, Werckmeister attended schools in Nordhausen and Quedlinburg. He received his musical training from his uncles Heinrich Christian Werckmeister and Heinrich Victor Werckmeister. In 1664 he became an organist in Hasselfelde; ten years later in Elbingerode; and in 1696 of the Martinskirche in Halberstadt.
Of his compositions only a booklet remains: pieces for violin with basso continuo, with the title Musikalische Privatlust (1689).
Werckmeister is best known today as a theorist, in particular through his writings Musicae mathematicae hodegus curiosus... (1687) and Musikalische Temperatur (1691), in which he described a system of what we would now refer to as well temperament (named after Bach's opus, "The Well-Tempered Clavier") now known as Werckmeister temperament.
Werckmeister's writings were well known to Johann Sebastian Bach, in particular his writings on counterpoint. Werckmeister believed that well-crafted counterpoint, in particular invertible counterpoint [1], was tied to the orderly movements of the planets, reminiscent of Kepler's view in Harmonice Mundi. According to George Buelow, "No other writer of the period regarded music so unequivocally as the end result of God's work," [2] a view harmonious with that of Bach. Yet in spite of his focus on counterpoint, Werckmeister's work emphasized underlying harmonic principles.
Musicae mathematicae hodegus curiosus... (1687)
Musikalische Temperatur, oder... (1691)
Der Edlen Music-Kunst... (1691)
Hypomnemata musica (1697)
Erweierte und verbesserte Orgel-Probe (1698)
Die nothwendigsten Anmerckungen und Reglen, wie der Bassus continuus... (1698)
Cribrum musicum (1700)
Harmonologia musica (1702)
Musikalische Paradoxal-Discourse (1707)
Andreas Werckmeister Wikipedia