Christian Social Union in Bavaria




Horst Seehofer, Markus Söder, Gerda Hasselfeldt, Joachim Herrmann, Alexander Dobrindt





Twitter

Facebook
Andreas Scheuer (born 26 September 1974 in Passau) is a German politician and member of the CSU party. Since 15 December 2013 he is Secretary General of the CSU. From 2009 to 2013 Scheuer was Parliamentary Secretary of State in the former Federal Ministry for Transport, Building and Urban Development in the Cabinet Merkel II. Scheuer is a MP of the German Bundestag since 2002. In 2016 he also was elected district chairman of CSU Lower Bavaria.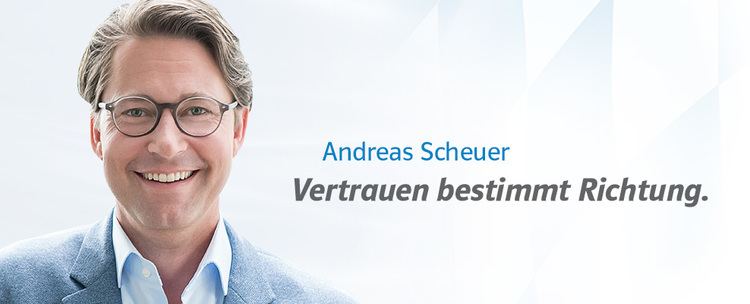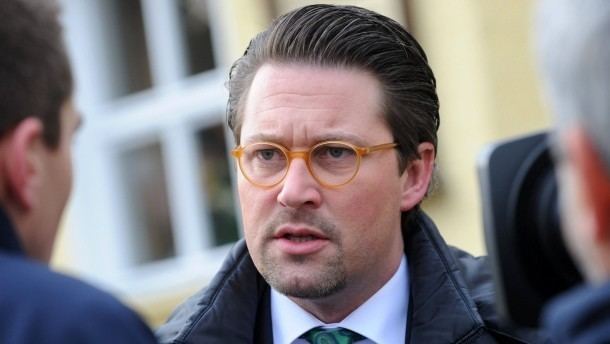 Scheuer made his high school graduation in 1994 in Passau. In 1998 he completed his first state examination in teaching at junior high schools. After that he reached a master's degree in political science, economics and sociology at the University of Passau in 2001. 2004 he completed PhD at Charles University Prague.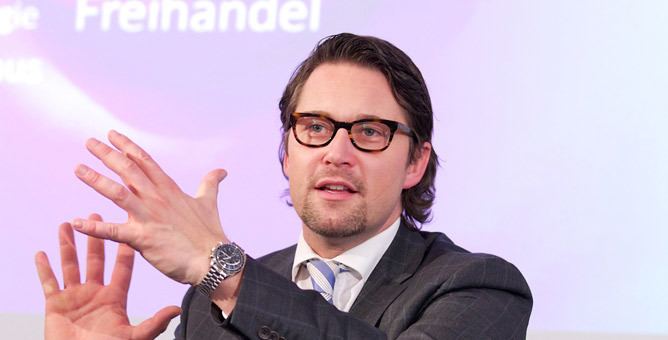 Andreas Scheuer is a member of the CSU and the Junge Union (JU) since 1994. From 1997 to 2003 he was district chairman of the Junge Union Passau City. From 1999 to 2001 he was elected in the JU German Council. 2001 to 2003 he was a member in the JU board in the state of Bavaria. In 2001 Scheuer was also elected to the CSU district executive Lower Bavaria, 2003 to 2007 he was district chairman of JU Lower Bavaria. In 2003 election followed to the CSU district board Passau City. From 1998 to 1999 he was an employee of Bavarian Prime Minister Edmund Stoiber. In 2002 he also was elected to the Passau city council.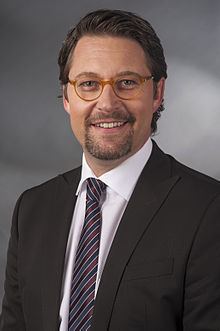 In the negotiations to form a Grand Coalition of Chancellor Angela Merkel's Christian Democrats (CDU together with the Bavarian CSU) and the Social Democrats (SPD) following the 2013 federal elections, Scheuer was part of the SPD delegation in the working group on transport, building and infrastructure, led by Peter Ramsauer and Florian Pronold.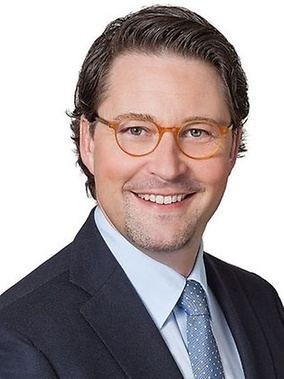 In 2004 Andreas Scheuer obtained the title "Kleiner Doktorgrad", translated "Small Doctorate", for completing his thesis Political communication of the CSU within Bavaria. This academic title is on the same level as a master's degree and not the equivalent of a full doctorate. It enables the person to use the title PhDr., Scheuer, however, used the full German doctorate title Dr., which is against the law in Germany (exceptions Bavaria and Berlin state), including in political election campaigns. After some public discussions Andreas Scheuer declared to not use any title anymore.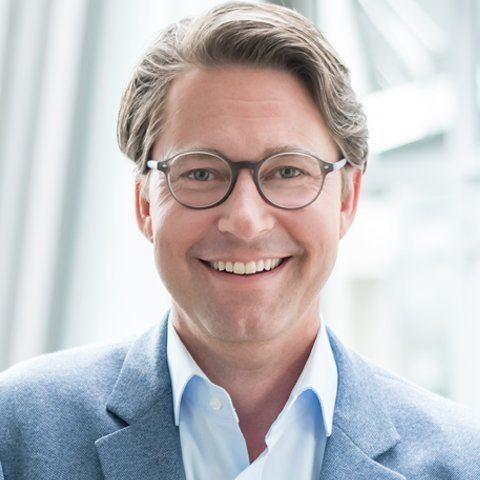 Scheuer is a member of the TV council of the German ZDF public television channel for the CSU party. In 2016 he demanded a "political aftermath" within the council because of the late reporting of the channel about the New Year's Eve sexual assaults in Germany.
Andreas Scheuer Wikipedia