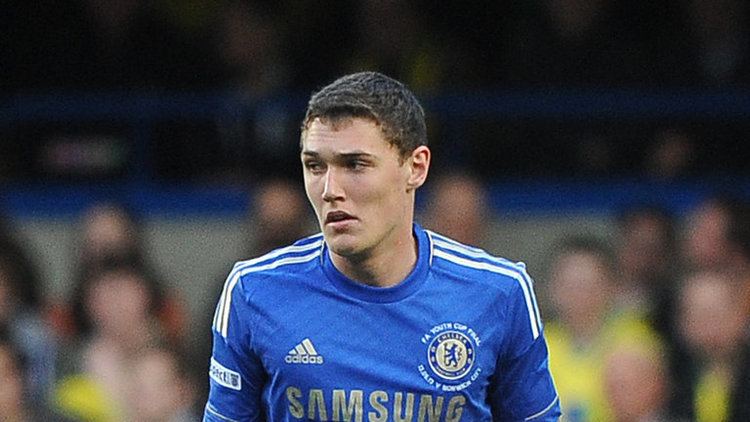 Born in Blovstrød, Denmark, the son of former Brøndby IF goalkeeper Sten Christensen, he began his career with Brøndby IF. He spent eight years there, attracting the interest of Europe's elite clubs including Arsenal, Chelsea, Manchester City, and Bayern Munich. On 7 February 2012, Christensen signed for Chelsea on a free transfer, near the end of André Villas-Boas' tenure as the club's manager. Upon joining the London side, Christensen said: "I have chosen Chelsea because they play the kind of football I like."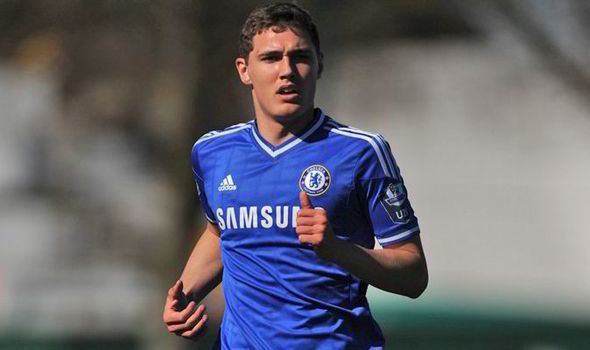 Christensen was first included in a Chelsea senior squad for their last game of the 2012–13 season on 19 May 2013, but did not feature in the match, which ended a 2–1 home win over Everton in Rafael Benítez's last match as manager. In the pre-season tour of the United States before the 2013–14 season, he was part of the senior team squad and signed a professional contract thereafter.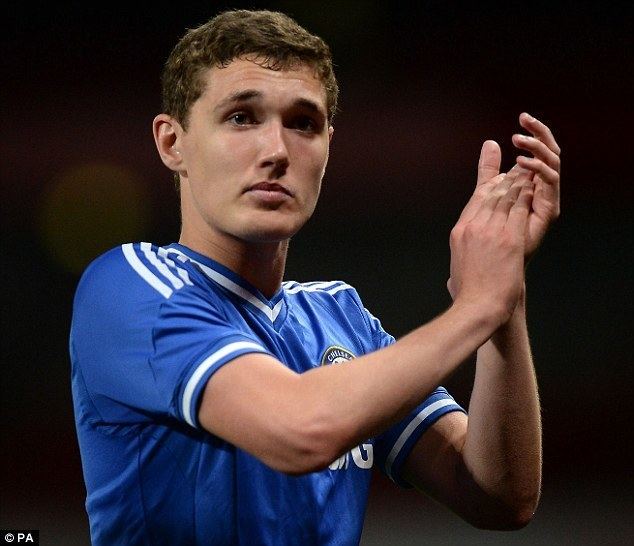 He made his professional debut on 28 October 2014, playing the full 90 minutes at right-back as Chelsea won 2–1 away to Shrewsbury Town in the fourth round of the League Cup. Christensen did not play again until 24 January 2015, when he was utilized in the same position for Chelsea's 2–4 home defeat to League One club Bradford City in the FA Cup fourth round.
Although Christensen played no further part in the campaign, Chelsea won the League Cup with a 2–0 victory over Tottenham Hotspur in the final. When asked who was man of the match for the final, manager José Mourinho said "Man of the match was Andreas Christensen who played well against Shrewsbury. There are more than John Terry (the official Man of the match for the final) because we are a team. I am proud of the guys."
On 13 April 2015, Christensen played for Chelsea U19 in the final of the 2014–15 UEFA Youth League against Shakhtar Donetsk in Switzerland and although he scored an own goal to cancel out Isaiah Brown's opener in the first-half, Chelsea still ended with a 3–2 victory. He made his Premier League debut against Sunderland on 24 May, replacing John Obi Mikel with 12 minutes remaining in a 3–1 home victory. Although Christensen only made one league appearances out of the whole season, Mourinho stated that he would receive a winner's medal for his contributions this season.
On 10 July 2015, Christensen joined Borussia Mönchengladbach on a two-year loan deal from Chelsea. On 10 August 2015, Christensen made his debut for Gladbach against FC St. Pauli in the first round of the DFB-Pokal, winning 4–1. Five days later, Christensen made his league debut against Borussia Dortmund, a match where Borussia Mönchengladbach lost 4–0. After the defeat, Christensen was benched for the following games as Gladbach continued their losing streak. Christensen returned to the starting lineup on 19 September 2015, against rival team FC Köln, but was unable to save Gladbach from losing 1–0, as Gladbach losing streak stretched to six games. Christensen continued his role in the starting lineup in the following match against FC Augsburg, the match ended in a 4–2 victory for the Gladbach, their first league victory of the season. Christensen scored a brace in a 5–1 win over Werder Bremen on 5 February. On 18 March 2016, Christensen scored his third goal of the season, but it was not enough to save Mönchengladbach from a 2–1 loss to Schalke 04. On 15 April 2016, due to Granit Xhaka's suspension, Christensen was pushed up as midfielder against Hannover 96, the match ended in a 2–0 for Gladbach.
After an impressive debut season, Christensen was voted Borussia Monchegladbach Player of the Season, ahead of team captain Granit Xhaka. After the success of his first season, Monchegladbach made multiple attempts to move his loan move into a permanent during the 2016 summer, although it was reported Chelsea rejected the £14.25m bid from the German side.
On 16 August 2016, Christensen made his first appearance in the first leg of the play-off round in the Champions League against BSC Young Boys, as his side went on to win 3–1. On 15 October 2016, Christensen suffered a gluteal muscle injury during a goalless draw with Hamburger SV which would rule him out for about a month.
On 12 August 2017, Christensen made his first appearance for Chelsea following his two-year loan spell in Germany, coming off the bench following captain Gary Cahill being sent off, in Chelsea's shock 3–2 Premier League opening day home defeat against Burnley. On 20 August 2017, Christensen made his first Premier League start for Chelsea in a 2–1 victory over Tottenham Hotspur.
On 8 June 2015, Christensen made his senior international debut for Denmark in a 2–1 home friendly win against Montenegro at the Viborg Stadion, as a 69th-minute substitute for Pierre-Emile Højbjerg. On 24 March 2016, Christensen made his first Denmark start in a 2–1 victory over Iceland, playing the full 90 minutes.
As of 20 September 2017
As of match played on 1 June 2017
Chelsea
Premier League: 2014–15
Football League Cup: 2014–15
Chelsea Reserves
FA Youth Cup: 2013–14
Professional Development League: 2013–14
UEFA Youth League: 2014–15
Danish Talent of the Year: 2015
Borussia Mönchengladbach Player of the Year (1): 2015–16