actor




Nikolaos Barkoulis




Maria Barkouli




Actor




Andreas Barkoulis






1934

Piraeus, Greece




Gymnoi sto dromo, Bouboulina, Ziteitai epeigontos gabros, Ransom Baby, Strange Girl in Love




Aleka Stratigou, Anna Fonsou, Giannis Dalianidis, Omiros Efstratiadis, Tzeni Karezi
Andreas Barkoulis (Greek: Ανδρέας Μπάρκουλης; 4 August 1936 – 23 August 2016) was a Greek actor. He was among the most popular male actors of the 1950s and 1960s in Greece. He was considered such a heartthrob that a popular expression of the era was created for him: "Eh koritsia, o Barkoulis!" (Hey girls, it's Barkoulis!). He died on 23 August 2016 at the age of 80.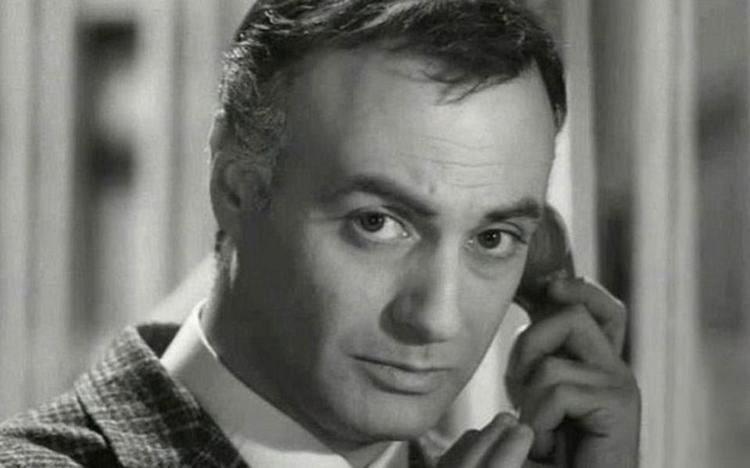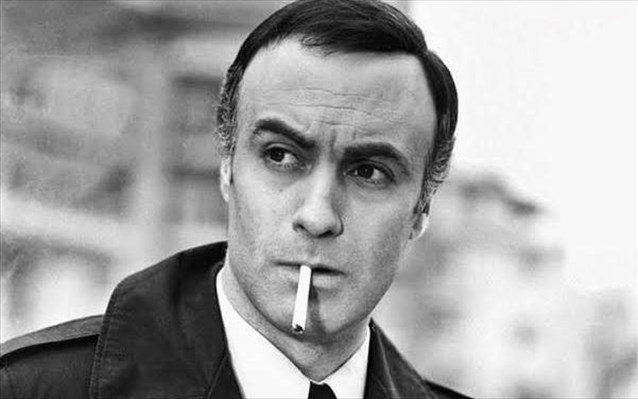 Love in the Sand-dunes co-starring Aliki Vougiouklaki
Siko Horepse Sirtaki ("Let's Dance the Sirtaki")
Tsakitzis, protector of the poor, in the leading role as Çakırcalı Mehmet Efe.
Maria Pentagiotissa (1957) ..... Dimitris Tourkakis
To trellokoritso (1958) ..... Kostas
To koritsi tis amartias (1958) ..... Giorgos
O Mimikos kai i Mary (1958) ..... Mihalis Mimikos
Ola gia to paidi tis (1958) ..... Kostas
Mia Italida stin Ellada (1958) ..... Nikos Makrygiannis
Makrya ap' ton kosmo (1958) ..... Evgenios Karmis
Erotas stous ammolofous (1958) ..... stranger
Diakopes stin Aigina (1958) ..... Jean
To parastratima mias athoas (1959) ..... Dimitris
Psit... koritsia! (1959) ..... Sakis
O Thymios takane thalassa (1959) ..... Lakis Vranas
Otan to misos kyverna (1959) ..... Andreas Dimopoulos
O Giannos ki i Pagona (1959) ..... Giannos
I limni ton stenagmon (1959) ..... Mouhtar
Enas vlakas kai misos (1959) ..... Antonis
Eglima sto Kolonaki (1959) ..... Dimitris Floras
Anthismeni amygdalia (1959) ..... Georgios Drossinis
Moussitsa (1960) ..... Dimitris
Moment of Passion (1960) ..... Nikos
I Hionati kai ta 7 gerontopallikara (1960) ..... Paris Semeritis
Tsakitzis, o prostatis ton ftohon (1960) ..... Tsakitzis
To nisi tis agapis (1960) ..... Andreas
To agori p' agapo (1960) ..... Dimitris Razis
Stahtopouta (1960) ..... Petros
Moro mou! (1960 ..... Giorgos
Meta tin amartia (1960) ..... Giorgos
Kassiani ymnodos (1960) ..... Theofilos
Ta neiata theloun erota (1961) ..... Mihalis Markezis
Matomena stefana (1961) ..... Dimos
Mana mou, parastratisa (1961) ..... Petros
Karagouna (1961) ..... Giorgis
Lytrose me, agapi mou (1961) ..... Alkis
Irthes arga (1962) ..... Dimitris Perotis
Min eidate ton Panai? (1962) ..... Fanis
Pezodromio (1962) ..... Giorgos
Otan xypna to parelthon (1962) ..... Stefanos Gaitis
O gero-Dimos (1962) ..... Liakos
Klapse, ftohi mou kardia (1962) ..... Petros
I Ellinida kai o erotas (1962) ..... narrator
Exomologisis mias miteras (1962) ..... Andreas Vladis
Agni kai atimasmeni (1962) ..... Petros
Mana, giati me gennises (1963) ..... Kyriakos Vagias
Ligo prin ximerosei (1963) ..... Nikos
I kardia tis manas (1963) ..... Kostas
To doloma (1964) ..... cabaret customer
Sholi gia soferines (1964) ..... Dinos
Enomenoi sti zoi kai sto thanato (1964) ..... Drosos
Alygisti sti zoi (1964) ..... Akis
Tzeni Tzeni (1966) ..... Nikos Mantas
O xypolytos pringips (1966) ..... El-Rassid
Koinonia, ora miden (1966) ..... Fotis Dimitriou
Viva Rena (1967) ..... Antonio
O spangorammenos (1967) ..... Giorgos Fylaktos
Mias pentaras neiata (1967) ..... Dimitris Valaskos
Kontserto gia polyvola (1967) ..... Italian spy
Olga agapi mou (1968) ..... Alekos
Sta synora tis prodosias (1968) ..... Kostas Dimou
Poly arga gia dakrya (1968) ..... Alexis Vrettos
Brosta stin aghoni (1968) ..... Alekos Livas
Gymnoi sto dromo (1969) ..... Xenia's friend
O Agios Nektarios (1969) ..... Tasos Mandas
Otan i polis pethaini (1969) ..... Thoris
Isaia... mi horeveis (1969) ..... Haris
Enas afragos Onasis (1969) ..... Iasonas Zoumberis
Mia zoi horis agapi (1970) ..... Angelos
Mia trelli... trelli... sarantara (1970) ..... Takis
Krima... to boi sou (1970) ..... Dimitris Rodanas
I zougla ton poleon (1970) ..... Stefanos Rokos
I theia mou, i hipissa (1970) ..... Stefanos Kriezis
Enas Vengos gia oles tis douleies (1970) ..... narrator (uncredited)
Enas trellos glentzes (1970) ..... Dinos Kaliabesis
Idiotiki mou zoi (1971) ..... police investigator
Kreuzfahrt des Grauens (1971) ..... Haris
Ziteitai epeigontos gabros (1971) ..... Angelos Floras
I efoplistina (1971) ..... Jack
Enas yperohos anthropos (1971) ..... Nikos
Diamantia sto gymno sou soma (1972) ..... Grekos
Oi thisavroi tis vermacht (1972) ..... Wilhelm Kurt
Pio thermi kai ap' ton ilio (1972) ..... Giorgos Stavrou
O ehthros tou laou (1972) ..... Vlahopoulos
Erotas kai prodosia (1972) ..... Alexis Mourouzis
Ekviastai (1973) ..... Seretis (as Andrew Calman)
She Knew No Other Way (1973) ..... Andy
Strange Girl In Love (1973) ..... Alexis Lismanis
House On The Rocks (1974) ..... Andreas
Ransom Baby (1976) ..... Kurt
I valitsa tou papa (1978) ..... Alkis
The Ambitious Lover (1982) ..... Aris Platonas
M' agapas? (1989) ..... Giorgos
Andreas Barkoulis Wikipedia