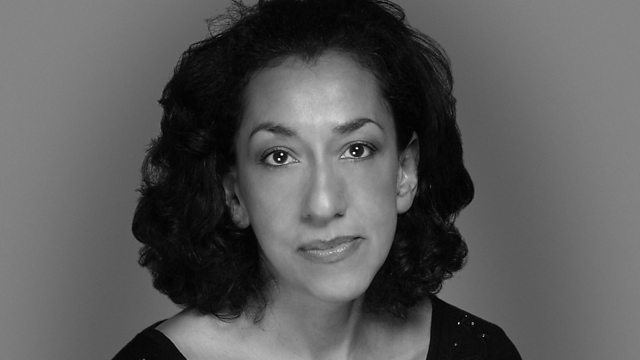 Andrea Levy is of primarily Afro-Jamaican descent. She has a Jewish paternal grandfather and a Scots maternal great-grandfather.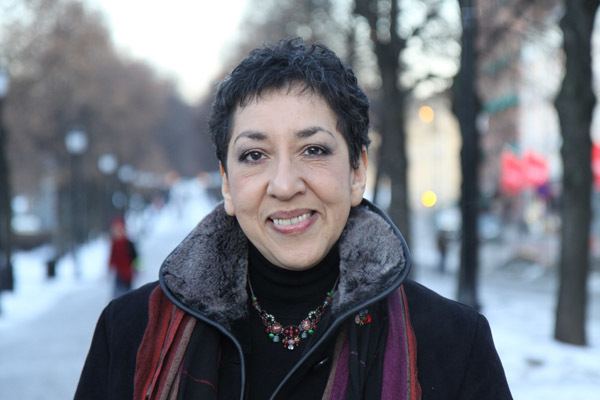 Growing up on a council estate in Highbury, London, she attended Highbury Hill Grammar School, "ate a lot of sweets, watched a lot of soap operas and 'lived the life of an ordinary London working-class girl'." In her mid-20s she worked for a social institution where she encountered racist attacks. She also worked part-time in the costume departments of the BBC and the Royal Opera House while starting a graphic design company with her husband Bill Mayblin. During this time she experienced a form of awakening to her identity concerning both her gender and her race. She also became aware of the power of books and began to read "excessively": it was easy enough to find literature by black writers from the United States, but she could find very little literature from black writers in the United Kingdom.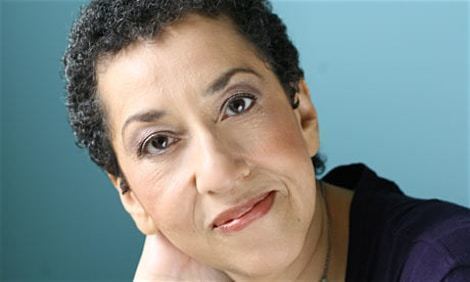 Levy began writing only in her mid-30s, having enrolled in Alison Fell's Creative Writing class at the City Lit in 1989, continuing on the course for seven years.
When in 1994 Levy's first novel, the semi-autobiographical Every Light in the House Burnin′, was published, it attracted favourable reviews. The Independent on Sunday stated: "This story of a young girl in the 60s in north London, child of Jamaican migrants, stands comparison with some of the best stories about growing up poor – humorous and moving, unflinching and without sentiment." Levy has spoken of the year of rejections that followed that first novel's publication: "Publishers have a herd mentality. They were worried that I'd be read only by black people.... Apart from African-American writers and Yardie, there was nothing to show I'd sell.... No one had been really successful as a black British writer writing about everyday things."
Levy's second novel, Never Far from Nowhere is a coming-of-age story about two sisters of Jamaican parentage growing up in London in the 1960s and '70s. The novel is narrated from the perspectives of Vivien and Olive and chronicles their difficulties living in '70s England. The narrative focuses specifically on the physical differences between the sisters in terms of skin color, eye color, and hair type, that causes them to be treated differently by British people and the ways in which they negotiate and constitute racial and national identities. The novel was longlisted for the Orange Prize for Fiction. After its publication, Levy visited Jamaica for the first time and what she learned of her family's past provided material for her next book.
Fruit of the Lemon, set in England and Jamaica in the Thatcher era, "explores the notion of home, and how it differs for the formerly colonized and their descendants," as the New York Times noted: "Though Levy writes specifically about black Jamaican Britons and their struggles to be acknowledged as full members of the larger society, her novel illuminates the general situation facing all children of postcolonial immigrants across the West, from the banlieue of France to the Islamic neighborhoods of New York to the Hispanic ghettos of Los Angeles."
Levy's fourth novel, Small Island (2004), put her in a new major literary league. As Mike Phillips wrote in The Guardian: "Small Island is a great read, delivering the sort of pleasure which has been the traditional stock-in-trade of a long line of English novelists. It's honest, skilful, thoughtful and important. This is Andrea Levy's big book." It won three prestigious awards: Whitbread Book of the Year, the Orange Prize, and the Commonwealth Writers' Prize. The novel was subsequently made into a two-part television drama of the same title that was broadcast by the BBC in December 2009.
Levy's fifth novel, The Long Song, won the 2011 Walter Scott Prize and was shortlisted for the 2010 Man Booker Prize. The Telegraph called it a "sensational novel... [that] tells the life story of July, a slave girl living on a sugar plantation in 1830s Jamaica just as emancipation is juddering into action." Kate Kellaway in The Observer commented: "The Long Song reads with the sort of ebullient effortlessness that can only be won by hard work." The Washington Post reviewer, calling it "insightful and inspired", went on to say that the work "reminds us that she is one of the best historical novelists of her generation."
Her short book Six Stories and an Essay was published in 2014, described by Katy Guest in The Independent as "a slight collection, but full of important insights".
2004: Orange Prize for Fiction, winner, Small Island
2004: Whitbread Book of the Year, winner, Small Island
2005: Commonwealth Writers Prize, winner, Small Island
2010: Man Booker Prize, shortlist, The Long Song
2011: Walter Scott Prize, winner, The Long Song