actress, singer




Anna Chiara




Film actress




Andrea Boca




1969 - still






18 October 1965 (age 50) (

1965-10-18

)

Buenos Aires, Argentina


http://www.delboca.net/


Salvame Maria, High School Musical, Apariencias, Funes - a Great Love, Peperina




Pablo Echarri, Adrian Suar, Raul de la Torre, Gerardo Romano, Alberto Lecchi
Andrea Del Boca (born October 18, 1965 in Buenos Aires) is an Argentine and Italian telenovela actress.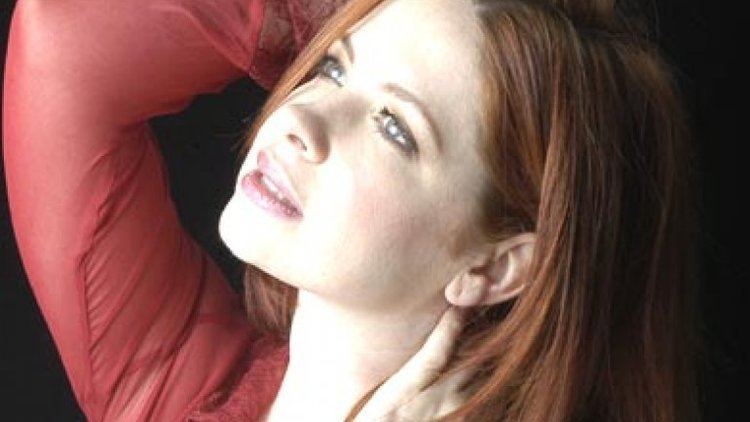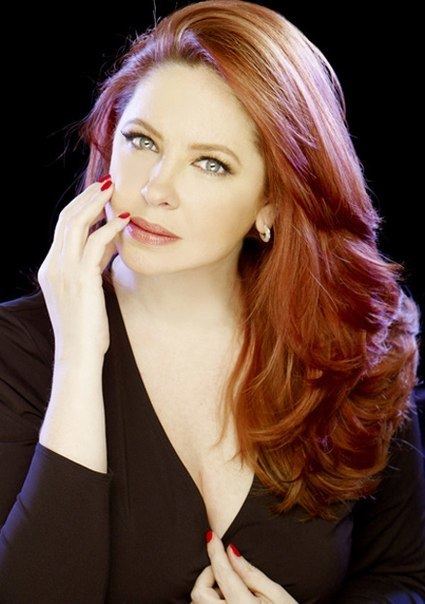 Del Boca made her debut as a four-year-old in a television show hosted by Teresa Blasco. Later on, she starred in La familia hoy duerme en casa and Había una vez un circo, with the famous Spanish clowns: Gaby, Fofó and Miliky (1970).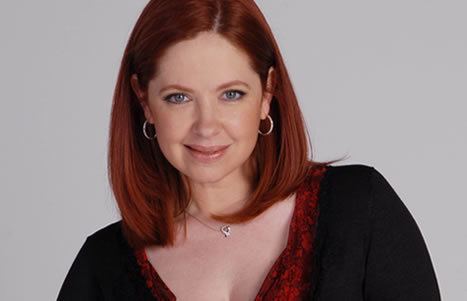 But it was her participation in Papá corazón that conquered the hearts of many Argentinian television viewers, as Pinina. After that telenovela gave her major celebrity status, she moved on to film, starting to act in that genre, with Andrea (1970) and Papá corazón se quiere casar (1974), followed by Un mundo de amor (1975).
She cemented her status as "the Queen of Telenovelas". In 1987 she starred in Estrellita mía, aired in some countries as Stellina. It turned out a big hit, as well as her next series, Celeste (1991), where she played the title role. This production gained such popularity, that two years later a sequel was shot. In 1992 Del Boca achieved another success, this time with Antonella, where she played the main character too. Both in Celeste and Antonella, she played opposite Gustavo Bermúdez.
One of her most famous post-childhood telenovela is 1994 Perla negra, where she starred alongside Argentine sex symbol Gabriel Corrado. This telenovela was another major success, and, like many of her other series, it was also a major international hit. In 1996 she starred in Zingara and two years later also participated in Chiquititas.
In the late 1990s, she became engaged to businessman Ricardo Biasotti, and in 2000, Del Boca gave birth to a daughter, Anna. Later she starred in El sodero de mi vida (2001) and Sálvame María (2005), and in 2008 she hosted very popular TV show La mamá del año. Also in 2008, she starred in High School Musical: El Desafio.
In 2010 she starred in the telecomedy Alguien que me quiera, alongside Osvaldo Laport.
1969: Nuestra galleguita
1972: Papá corazón
1973: Pinina quiere a papá
1979: Andrea Celeste
1980: Señorita Andrea
1981: Hay que educar a papá
1981: Anastasia en la sombra
1982: Cien días de Ana
1987: Estrellita mía
1991: Celeste
1992: Antonella
1993: Celeste siempre Celeste
1994: Perla negra
1996: Zíngara
1997: Mía sólo mía
1998: Chiquititas
2001: El sodero de mi vida
2005: Sálvame María
2006: Gladiadores de Pompeya
2008: Por amor a vos
2010: Alguien que me quiera
2011: Tiempo de pensar (unitario, protagonista)
2013: Esa mujer ( protagonista)
1970: Había una vez un circo
1971: Andrea
1974: Papá corazón se quiere casar
1975: Un mundo de amor
1979: El virgo de Visanteta
1980: Días de ilusión
1990: Cien veces no debo
1993: Funes, un gran amor
1995: Peperina
2000: Apariencias
2008: High School Musical: El Desafio
2010: Un buen día (participación especial)
2010: Mercedes (Rosario) (corto de cine parte de la serie 25 miradas-200 minutos)
2007: Mujeres asesinas : Sonia desalmada
2008: La mamá del año
2008: Hoy puede ser
1988: Con Amor
1989: Te Amo
1994: El Amor
2013 Martín Fierro Awards
Best actress of daily drama (for Esa mujer)
Andrea Del Boca Wikipedia