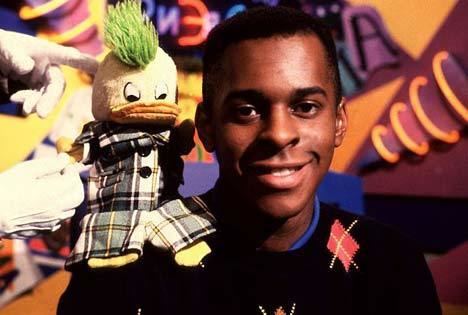 Peters was born in Chelsea, London, to Nigerian parents, and educated at Emanuel School, a co-educational independent school in Battersea, south-west London.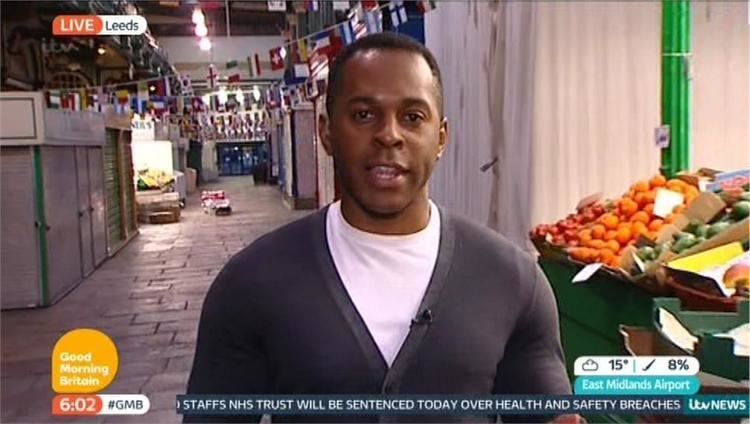 Peters initially obtained national television exposure as a presenter within Children's BBC playing alongside Edd the Duck, and subsequently acquired technical experience.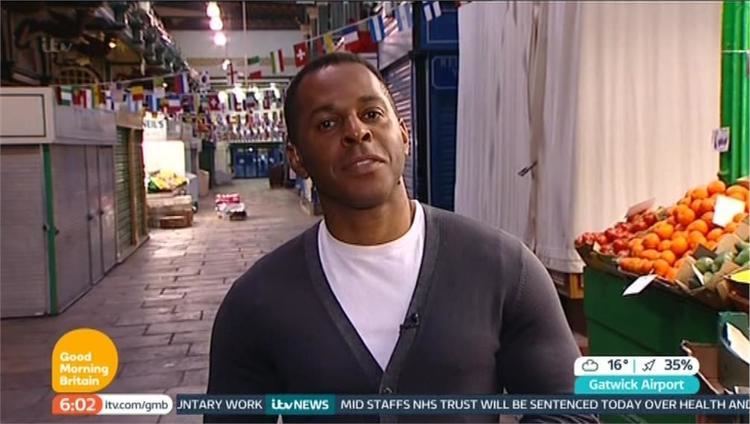 He is mostly associated with shows for young people. Initially he presented Freetime, on ITV, but reached a much wider audience with Edd the Duck and Wilson (an arm purporting to be part of a butler) in "The Broom Cupboard" slot on Children's BBC, which he presented from May 1989 to September 1993. He eventually left the Broom Cupboard and went on to present Live & Kicking, alongside Emma Forbes and John Barrowman, from 1993 to 1996. One well-remembered moment on Live & Kicking was when Terry Nutkins brought a tarantula on air in his animal slot and then put it in Peters' hands to help him to overcome his arachnophobia. After a few seconds the tarantula moved and Peters dropped it on the studio floor, so Nutkins picked it up. After leaving Children's BBC, he began some work on CITV, including The Noise and appearing as a guest on Scratchy & Co.
Peters's film credits include Toy Story 2 in which he supplied the voice of "Male Baggage Handler 1", a role he was offered while interviewing director John Lasseter for Andi Meets Toy Story 2, a making of programme. Because of American work card laws, Peters had to record the line in the UK over a live broadcast to the Pixar studio. Peters became executive producer of Top of the Pops in 2003 and resigned from that role in 2005. He also created the teenage-aimed T4 programming strand on Channel 4.
In January 2006, Peters took part in ITV 1's reality ice-skating show Dancing on Ice. Along with fellow ex-contestant Andrea McLean, he presented fan show Dancing on Ice Extra every weekday on ITV for the rest of the show's run.
Peters returned to ITV in June 2006 to co-host the new Sunday morning cookery show, Sunday Feast. In September–October 2006, he co-presented Channel 5's The All Star Talent Show with Myleene Klass.
On 16 December 2006, Peters made an appearance on ITV's X Factor. As in the previous year, Peters was stationed as a reporter behind the scenes at the location of a CD factory, ready to launch production of the winner's single.
Peters has hosted the Dancing on Ice Tour since 2007.
Peters owns a modelling agency, which caters for fitness models. This came about after he became a cover star for UK fitness magazine Men's Health in September 2007. He was runner-up in the third series of Celebrity MasterChef, which aired in July 2008.
Since 2013, Peters has been narrating the ITV2 reality series The Big Reunion, which shows the reunions of pop groups.
He appeared in the ITV daytime show Show Me the Telly a number of times towards the end of 2013. Since 28 April 2014, Peters has hosted competitions on the breakfast news programme Good Morning Britain, and also the ITV daytime game show Ejector Seat, which airs each weekday at 4 pm.
He occasionally presents "The Hub" on This Morning.
Andi Peters' Food Fest began on QVC in 2014.
Peters was a regular on the BBC Radio 1 Chris Moyles Show. Like many segments of the show, Peters had his own theme tune which was based on the song "Rule Britannia".
From August 2013 Andi joined Smooth Radio to present a new Sunday show on the station.