6

/

10

1

Votes

Alchetron

Rate This




15 May 2015






Raj Madiraju






Ulka Gupta, Master Aakash, Sreemukhi, Arvind Krishna, Uttej




Dhanalakshmi Talupu T, Chandrika, Pori, Dongata, Pataas
Andhra Pori ("Andhra Girl") is an Indian Telugu language film. It is Raj Madiraju's third film as a director after Uncle (2001) and Rushi (2012).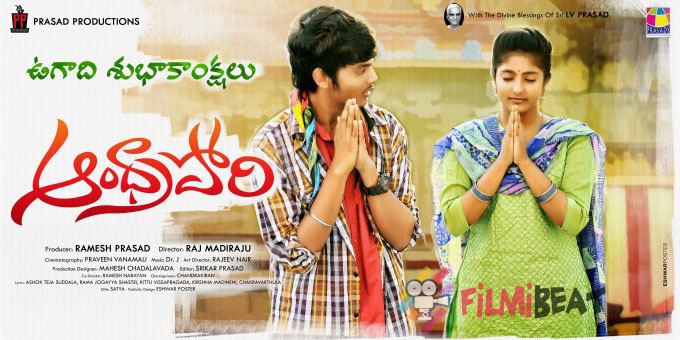 The Andhra Association of Telangana petitioned the court against the film's title, arguing that the word Pori is an "objectionable word to degrade the self-respect of the girl". The court dismissed the plea. The film is an official remake of 2014 Marathi film Timepass starring Prathamesh Parab and Ketaki Mategaonkar which was based on author Shaiju Mathew's novel Knocked Up that released in 2010.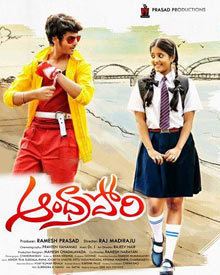 Narsingh is a Telangana boy who failed tenth standard three times in a row. This leads to his mommy kicking him out the household for good. This leads to his akka starting to cry. Narsingh tries to fall in love due to his friends comments. He meets a rich bald guy who is from Andhra. The guy slaps Narsingh at first when he was fooling around. He has a daughter named Prashanthi. It is love at first sight for the little man. She is a very smart and shy girl who is afraid of her daddy(called nana in Telugu). Narsingh follows her home and to school. He then sings a song which was really good! Narsingh than lands a job as movie distributor because he has no interest in school. He is officially a drop out. Also Narsingh pronounced Prashanti's name as Pareyshanti. He finally just calls her Andhra Pori, which means Andhra girl. His movie boss encouraged him to be good old Narsingh but he still feels sad. Everybody is surprised that a smart girl like Andhra Pori would fall in love with a school dropout like Narsingh. Prashanti skips school many times because she wants to hang out Narsingh. The teachers get suspicious and her grades fall down. Instead of being first rank like she always is, she became a lower rank like second or third. This then leads to her hitting her with a ruler. Narsingh is worried why Prashanti won't come out of her room. Since he lost his true love, he decided to go back to school. His mom sees him outside of the house studying a math textbook and somehow still leave him outside to study even though she proud. It is cold outside and Narsingh is still outside. There are many songs in this movie. Later in the film, there was a challenge to climb up a water pipe and will get a lot of money. Narsingh desperately needs the cash because his mom felt unconscious and they owe a lot of money to people. It takes him a long time to climb the pipe. He makes it to the top. He is very happy. Prashanti faints, but her dad doesn't hit her because it is her birthday tomorrow. She was very lucky. After her birthday Prashanti's family is moving because she is way to close to Narsingh. Her family beats her up again because she refused to move. Andhra Pori left and Narsingh realizes he is way too young for true love. He wants to be good in school first then fall in love. He runs away smiling and then the credits say To Be Continued....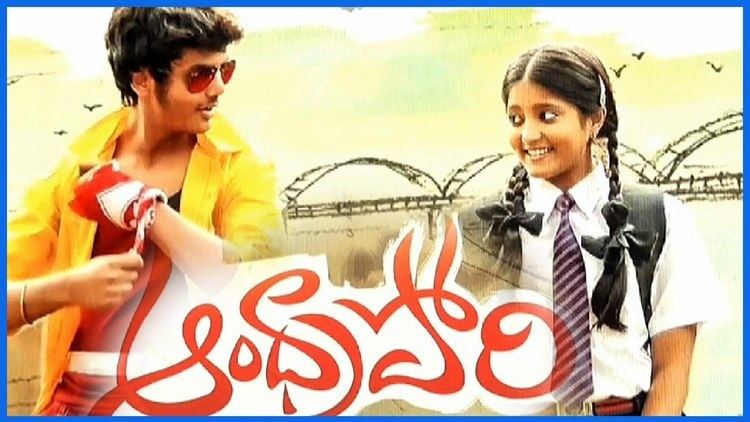 1DetthadiSweekar Agasthi3:58
2Ye KavikiVedala Hemachandra - Pranavi5:35
3GundelloKalpana Patowary5:19

Andhra Pori Wikipedia