Anders Christian Thomsen (born 29 July 1995) is a Danish footballer, who plays as a midfielder for Danish 2nd Division side BK Marienlyst.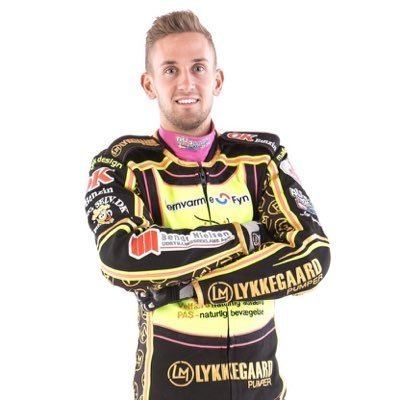 Thomsen started playing football at Fjordager IF, before moving to FC Fyn where he already at the age of 16, was playing at the under-19 team. Thomsen played several matches for the youth national teams of Denmark at a young age, and was in April 2010 (at the age of 15) tested by Blackburn Rovers together with 2 other youth players from FC Fyn.
Thomsen came to OB at the age of 16 from FC Fyn, and started playing on the under-19 team.
At the age of 19, Thomsen was moved to the first team squad in March 2014 and did also sign a full time contract senior contract with OB.
Thomsen got his debut for OB on 18 May 2014. Thomsen started on the bench, but replaced Martin Spelmann in the 92nd minut in a 2—3 defeat against FC Copenhagen in the Danish Superliga.
Thomsen signed a new one-year contract with OB on 6 June 2015.
On 22 June 2016 it was announced, that Thomsen had signed a contract with Danish 2nd Division team, Middelfart G&BK.
Thomsen joined BK Marienlyst in the start of 2017. He signed a contract with the club on 20 December 2016.
He played his first league match for the club on 18 March 2017 against Brabrand IF.