Anders Paulsson, born October 14, 1961, is a Swedish soprano saxophonist.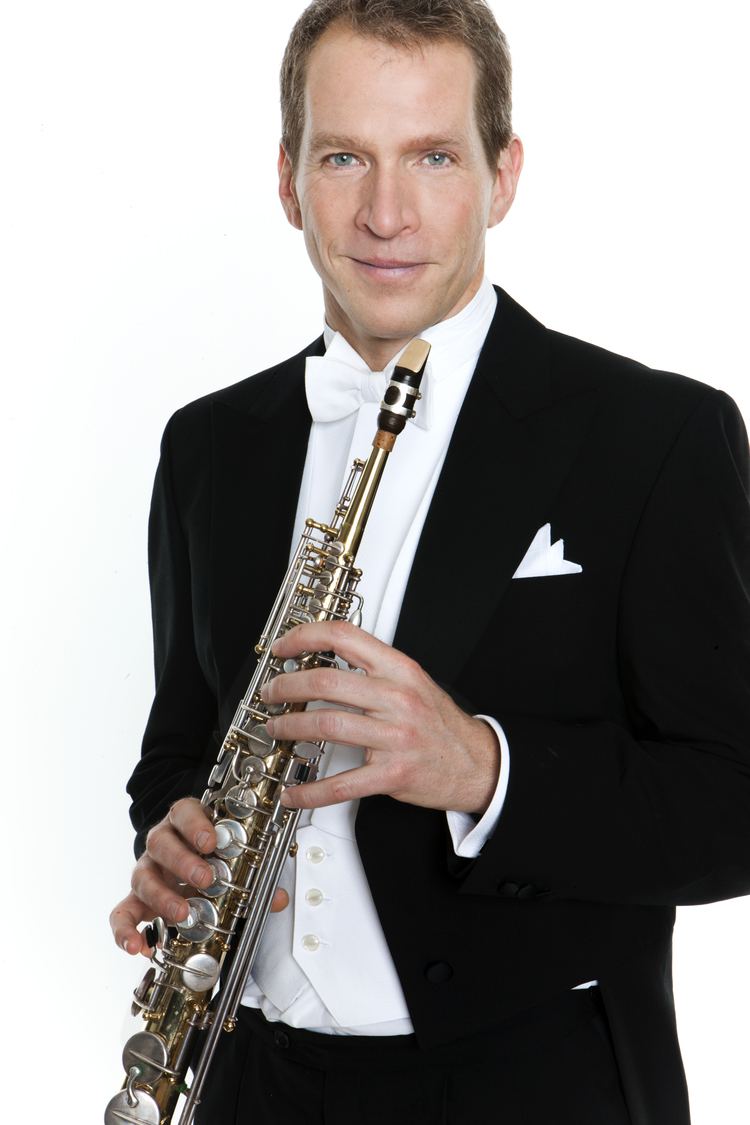 After studies at the Adolf Fredrik's Music School in Stockholm, the Royal College of Music in Stockholm and the Conservatoire de Bordeaux in France, Anders Paulsson received a Fulbright scholarship for studies at the Manhattan School of Music, New York City.
After his debut in 1992 in Carnegie Hall, Anders Paulsson has performed hundreds of concerts as a soprano saxophone soloist worldwide. He is probably the first musician in the world to have a solo career as a classical soprano saxophonist with the focus on commissioning new music from living composers.
He has appeared as soloist with the Royal Stockholm Philharmonic, the Swedish Radio Symphony Orchestra, Swedish Radio Choir, Saint Petersburg Philharmonic, Estonian National Symphony Orchestra, and Sweden-based organist Andrew Canning.
His compositions for choir, soprano saxophone & organ are published on Gehrmans Music Publishing.
In 2012 Anders Paulsson was awarded the Royal Medal Litteris et Artibus for prominent artistic achievements as soprano saxophonist.
Swedish Concertos for Soprano Saxophone 2012 Phono Suecia
Satyricon 2009 Phono Suecia
Paulsson & Canning play Gershwin 2008 iTunes
Nils Lindberg - Mythological Portraits 2007 Swedish Society Discofil
Anders Paulsson Live! 2006 ITunes
Hymn to Life in 2004 Caprice Records
A Date with a soprano saxophone in 2001 Caprice Records
21st century Swedish composers 1999 Intim Musik
Danjugan Sittel 1998 Naxos Records
Midsummer Night's Mass in 1997 Atrium Warner
Transcendencies 1996 Society of Composers
Musica Sacra 1995 Opus 3 Records CD 19516
Spirituals 1994 BIS Records
Lindberg - Mitchell - Paulsson 1992 LCM Records
Anders Paulsson in Concert 1991 LCM Records
In a Sentimental Mood - a tribute to Duke Ellington in 1988 LCM Records